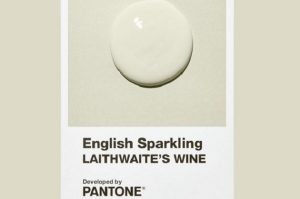 'English Sparkling' becomes a new lick of paint
English sparkling wine may have become a top choice for painting the town red, but this year it may also be used to paint the house and the kitchen sink, following a collaboration between Laithwaite's and colour experts at Pantone.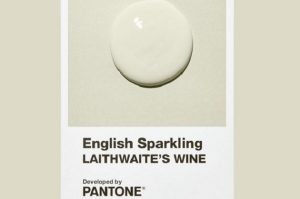 'English Sparkling' was officially announced as a new colour this week by the Pantone Color Institute, following a collaboration with Laithwaite's Wine.
The creamy, white-gold hue developed by Pantone was inspired by Laithwaite's own Wyfold Vineyard Brut, the retailer said.
'Creating an official colour is a great way of acknowledging the ever-growing popularity of the English wine industry around the world,' said David Thatcher, CEO of Laithwaite's Wine.
The retailer said that paint producer Valspar has logged 'English Sparkling' in its database, used by B&Q homeware stores in the UK.
New Jersey-based Pantone is best known for standardising colour reproduction via its Pantone Matching System (PMS), which is used worldwide by graphic designers and printing houses for paper, fabric and digital creations. It also offers consulting services on custom colour use for brands and companies.
'English Sparkling' is not the first wine-related colour to be recognised by the Institute. Burgundy, Merlot and even Zinfandel are already in Pantone's palette.
English sparkling wine has been one of the major success stories for the UK trade in the past few years, albeit sales have risen from a very low base. Laithwaite's reported a 36% rise in English sparkling wine sales in 2017.
Yearly retail sales of English and Welsh wines across the industry were estimated to be at least £100 million, according to the UK Wine & Spirit Trade Association's 2017 annual report.
---
More stories like this:
The post 'English Sparkling' becomes a new lick of paint appeared first on Decanter.