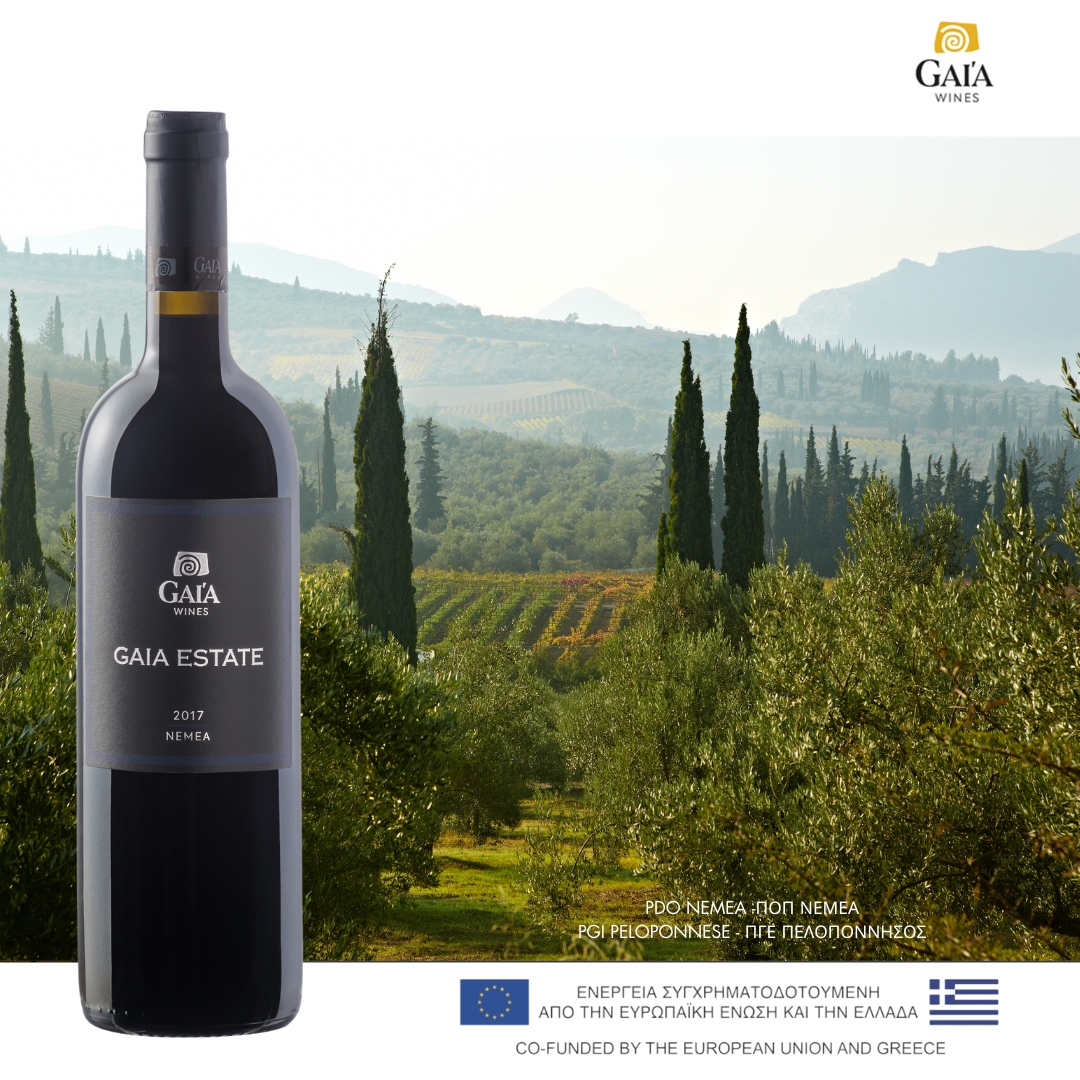 Experience the Richness of Greek Varieties with Gaia Wines
Exploring Nemea PDO and Peloponnese PGI Regions
Established in 1994 by Yiannis Paraskevopoulos, an Agriculturalist with a Ph.D. in Enology from the University of Bordeaux II, and Leon Karatsalos, an Agriculturalist, Gaia Wines encapsulates the quintessential Greek spirit of curiosity and education. This ethos is mirrored in their winemaking, as they strive to present wine enthusiasts worldwide with unparalleled excellence.
Presently, Gaia Wines proudly operates two state-of-the-art wineries situated within two of Greece's most promising P.D.O. (Protected Designation of Origin) regions. Throughout its journey, Gaia's core mission has been, and remains, the amplification and celebration of the distinctive qualities inherent in native Greek grape varieties such as Agiorgitiko and Assyrtiko. This dedication is targeted at achieving global recognition. The compass guiding Gaia's approach has always been steadfast consistency and an unwavering commitment to quality. Their wines, adhering to the highest standards, grace the shelves of 25 countries across the globe—from Japan to the United States, and spanning Scandinavian territories to Australia. With each passing day, the tally of exports and accolades continues to expand, a testament to the expansive aspirations of Gaia Wines.
The expedition of discovery persists, fueled by a boundless appetite for learning and embracing novel encounters.
Yiannis Paraskevopoulos underlines their foundational vision, "We intentionally positioned our wineries in Greece's most pivotal viticultural landscapes, with the intent of crafting wines that not only vie on a global scale but uphold uncompromising quality standards." Echoing this sentiment, Leon Karatsalos elucidates, "Our aim was that those who encounter Gaia Wines' labels would instantly grasp our driving motivation, which has remained resolute—to delve into the nuances of Greek varietals, with a distinct focus on Agiorgitiko and Assyrtiko, ensuring their renown around the world."
Within Nemea, Gaia Wines has chosen to operate, producing wines classified under Nemea P.D.O. and Peloponnese P.G.I. With its modern industrial facility constructed in 1997 amid the picturesque vistas of their private vineyard in Koutsi, perched at 550 meters above sea level, this winery holds a contemporary allure. The vineyards' soil composition—chalky and well-draining—and the temperate climate combine to yield lower quantities of grapes of superior quality compared to other regional vineyards. This circumstance empowers Gaia's winemaking team to meticulously oversee every stage of the vinification process, resulting in an exclusive portfolio of premium wines.
Perched atop the steep Southwestern inclines of Koutsi, we meticulously tend to our Agiorgitiko vines, envisioning the creation of a red wine characterized by its extraordinary persona and profound aging potential. Our goal is to extract all the essential compounds from a minuscule quantity of grapes.
Our winemaking process is orchestrated to encapsulate the innate richness of the grapes into the resulting wine, preserving their essence in its purest form. The pivotal initial phase revolves around an extensive post-fermentation extraction. Subsequently, the nascent wine matures for a minimum of 12 months in pristine 225-liter French oak barrels. Each intricate facet, from the source of the forest to the degree of charring, the method of wood selection, and every minute detail, is scrutinized and chosen to culminate in a wine of intricate complexity.
Upon reaching its zenith, Gaia Estate is directly bottled from the cask, sidestepping any preliminary treatments like chilling or filtration. This meticulous approach safeguards the quintessence of our wine's essential constituents.
Beholding a deep, velvety crimson-black hue, Gaia Estate boasts an intricate and intensely aromatic profile interwoven with notes of fruit, oak, vanilla, and cloves. Its opulent mouthfeel, voluminous body, robust structure, and layered flavors harmonize to define the character of this extraordinary Nemea offering.
Unquestionably, this is a wine meant for the passage of time. When properly preserved in an optimal cellar environment at temperatures between 12°C and 14°C, it continues its transformative journey, maturing into an even more refined and structured delight over the next two decades.
As you indulge, remember to allocate time for the decanting of GAIA ESTATE, allowing it to breathe for a minimum of half an hour. This unveiling of its newfound dimensions will undoubtedly enrapture and delight your senses.
Courtesy of eTurboNews