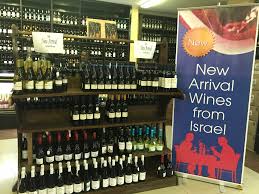 Israeli Wines Industry. Part 2
Despite numerous challenges, ranging from terroir to politics, the Israelis have managed to surmount these obstacles and achieve remarkable success.
In a two-part series, I delve into the hurdles faced by the pioneers of the Israeli wine industry. From the very foundation of their vineyards to the intricacies of international diplomacy, these obstacles have tested their resilience and determination. However, what is truly inspiring is how they have emerged triumphant, carving out a distinct place for themselves on the global wine stage.
In the first part of the series, I explore the unique terroir challenges encountered by Israeli winemakers. The diverse landscape, climatic variations, and soil composition have posed significant hurdles, demanding innovative approaches and meticulous attention to detail. Despite these complexities, the Israeli vintners have demonstrated remarkable adaptability and resourcefulness, crafting exceptional wines that reflect their distinct sense of place.
The second part of the series focuses on one particular winery that has achieved extraordinary recognition on a global scale. This winery has managed to overcome the barriers that many others have faced. Through a combination of visionary leadership, unparalleled craftsmanship, and a deep understanding of consumer preferences, they have established themselves as a beacon of excellence within the Israeli wine industry.
I believe this two-part series will offer valuable insights and shed light on the remarkable journey of the Israeli wine industry. It serves as a testament to the resilience and determination of these winemakers, who have not only overcome challenges but also flourished in the face of adversity.
Yatir. Pacesetter for Israeli Wines
Yatir is located near the Yatir Forest at the southern end of the Judean Hills, an area known for producing outstanding wines throughout history. Yatir has been producing wines since 2004. It was started as a partnership between Carmel Winery and grape growers from three religious settlements: Beit-Yatir, Ma'on, and Carmel.
The objective was to create excellent wines that would showcase the best of the Judean Hills terroir, positioning Yatir as a representative of Israeli wines. It continues to maintain its commitment to being kashrut observant and producing kosher wines. Kashrut refers to the set of Jewish dietary laws that dictate which foods and beverages are permissible for consumption according to Jewish tradition. To ensure that the winemaking processes align with the requirements of Jewish dietary laws, Yatir Winery is supervised by an orthodox Jew. This supervisor oversees all aspects of winemaking, from grape harvesting to fermentation, bottling, and storage. The presence of the supervisor is essential to ensure that every step in the winemaking process adheres to kosher standards.
One particular aspect of maintaining kosher standards involves preventing visitors from touching anything within the winery, including tools and casks. This practice is implemented to ensure that there is no contamination or mixing of non-kosher elements with kosher wine. By maintaining strict control over the winemaking environment, Yatir Winery aims to produce wines that meet the highest kosher standards.
The vineyards of Yatir are meticulously managed, with each plot is irrigated and harvested separately, and monitored individually using computer technology. The winery operates with its own staff, and state-of-the-art facilities, separate from Carmel's bulk wine production. This separation was driven by a desire to maintain the focus and quality of the Yatir vision, while Carmel worked on rebranding its own products.
Currently, Yatir produces approximately 150,000 bottles per year and has gained global recognition in the Kosher wine category, as well as among international experts. The winery's success is attributed to its dedication to viticulture standards, skilled winemaking, and the unique terroir of the Judean Hills
Eran Goldwasser, Yatir Wines
Yatir Winery is indeed renowned for its commitment to sustainable farming practices, particularly in viticulture. The principal winemaker, Eran Goldwasser, plays a crucial role in overseeing the management of the vineyards. Goldwasser's expertise in Viticulture and Oenology, which he acquired during his studies at the University of Adelaide in Australia, has been instrumental in implementing sustainable farming techniques at Yatir Winery. The University of Adelaide is well-regarded for its viticulture and winemaking programs, providing students with a comprehensive understanding of the industry.
Prior to joining Yatir Winery, Eran Goldwasser gained valuable experience working for Southcorp wineries, including renowned brands like Penfolds and Lindemans. Southcorp, an Australian wine company, is recognized globally for its high-quality wines and innovative vineyard management practices. Goldwasser's experience with Southcorp likely contributed to his knowledge of advanced viticultural techniques and sustainability principles.
With his combined expertise in viticulture, oenology, and experience with reputable wineries, Goldwasser has been able to apply his knowledge and skills to develop and implement sustainable farming practices at Yatir Winery. These practices may include soil conservation, water management, biodiversity promotion, and organic farming methods, among others.
Wine Notes
Yatir Creek. Judean Hills. 2020. Syrah, 84 percent; Carignan, 10 percent; Mourvedre, 5 percent. Aged for 12 months in large oak casks (foudres); 18 months maturation in the bottle.
Yatir Creek exhibits deep burgundy hues, indicating its concentration and maturity. The aromas it presents evoke thoughts of black cherry, black currant, cassis, and roasted almonds. These scents contribute to a complex and inviting bouquet. When it comes to taste, the wine offers succulent and fruity flavors that likely showcase dark fruits. The fruitiness is balanced by fine-grained tannins, which lend structure and a slightly salty note to the wine. This combination of flavors and textures creates a harmonious and well-rounded palate.
The wine finishes with a tangy sensation, providing a refreshing and lively conclusion to each sip. This tangy finish adds a touch of vibrancy and can enhance the overall enjoyment of the wine. Overall, Yatir Creek Red Blend appears to be a rich and flavorful wine with a balance of fruitiness, tannins, and a tangy finish. It promises to be a pleasant and satisfying wine experience.
Yatir Creek White Blend 2020. Chenin Blanc and Viognier grapes.
Color: Bright gold with green reflections. This indicates a youthful and vibrant wine. Aroma (Nose): The wine exhibits a range of aromas, including green tea, honeysuckle, apricot, orange zest, and the scents of fir tree pines. These aromas suggest a combination of floral, fruity, and herbal notes.
Palate: The wine is described as medium to perhaps medium to full-bodied. It has flavors of green tea, along with some pleasant, herbaceous bitterness. There are also notes of slightly underripe, apricot and peaches, quince, and almonds. The wine is characterized by medium acidity, which adds freshness and balance to the overall taste. A touch of lime zest lingers on the long finish, providing a citrusy element.
The wine is complex and offers a layered profile, combining floral, fruity, herbal, and nutty elements. It appears to have a good balance between sweetness (from the ripe fruit notes) and acidity, which contributes to its overall structure. The wine's lingering finish presents a pleasing and lasting aftertaste.
By prioritizing sustainability in viticulture, Yatir Winery aims to minimize its environmental impact and conserve natural resources. Thanks to Goldwasser's leadership, and Yatir's focus on quality, the wines have earned global recognition including:
• 2016. Silk Route International Wine Competition. Yatir Viognier (2014) Gold Medal; Yatir Syrah (2011) Silver Medal
• 2016. Decanter World Wine (one of the most prestigious wine global competitions). Gold Medal
• 2017. International Wine Challenge (IWC). Yatir Petit Verdot. Awarded Gold Medal
• Israel Wine Awards. Yatir Forest, Yatir Cabernet Sauvignon, Yatir Syrah. Awards
• Robert Parker Wine Advocate. Yatir wines consistently high scores
• Wine Spectator. Magazine feature
Mitzvah
We are all encouraged to perform at least one mitzvah (good deed) per day. Today is a good time to start by buying wines produced in Israel. L'chaim (to life)!
Read Part 1 Here: Israeli Wine Industry: A Tale of Triumph and Global Recognition