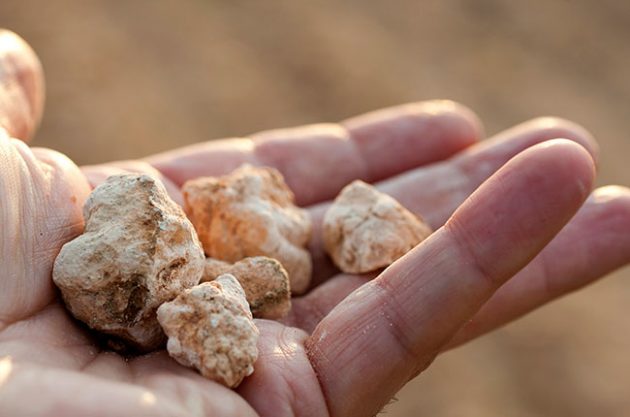 First Cava 'grand cru' sites are chosen
Spain's government has approved 12 Cava grape growing sites to sit above all others in a new top-level classification designed to promote single-vineyard wines.
First Cava 'grand cru' sites are chosen
The saying is that 'good comes to those who wait', and Cava producers and fans have had to be patient for official sign-off on the new premium classification, the Cava de Paraje Calificado.
Last week, Spain's ministry of agriculture announced the first 12 sites to form part of the new classification at the top of the Spanish sparkling wine's hierarchy.
It's part of a general shift in Spain towards greater recognition for specific vineyard sites, as seen recently in Rioja.
'Cava has long needed this,' said Sarah Jane Evans MW, Spanish wine expert and co-chair of the Decanter World Wine Awards.
Cava producers have faced stronger competition in foreign markets in recent years, notably from Prosecco. This has led to much internal debate about the future of Spain's Cava DO.
Decanter.com columnist Andrew Jefford wrote of Cava last year, 'The cheap fizz is world-famous. The fine sparkling wine, as yet, is not.'
Evans told Decanter.com that she was delighted to see the new classification approved. 'This should be the beginning of long process to turn round the image of Cava.' she said.
'The wines in the list are really exceptional. The producers include family businesses such as the biodynamic producer Recaredo, with two Cavas listed, and Gramona. The largest names in the Cava business are also on the list. Freixenet, with its Casa Sala, and Codorníu with no less than three wines.'
The first 12 Cava sites, and their owners, are:
Vinyes de Can Martí – Torelló
Turó d'en Mota – Recaredo
Serral del Vell – Recaredo
Vallcirera – Alta Alella
La Capella – Juvé i Camps
Can Sala – Freixenet
La Pleta – Codorníu
El Tros Nou – Codorníu
La Fideuera – Codorníu
Can Prats – Vins el Cep
Font de Jui – Gramona
Terroja – Castellroig
Codorníu said that it only made around 300 bottles each of its three wines in the new classification, with a recommended retail price of 90 euros per bottle.
Pere Bonet, chairman of the Cava regulatory council, told Decanter in 2016 that 'the wines that carry this seal will have been sourced from single estates in the very best terroirs of the Cava-producing region'.
Rules include a maximum yield of 8,000 kg/ha or 48 hl/ha, 36 months ageing in bottle, only vintage wines and only Brut styles. For more rules, see Jefford's column on the new classification.
More articles like this:
How the new top tier Cava category works…
After years of lobbying from winemakers…
This will ruffle a few feathers…
A tour of Catalonia's centres of sparkling wine production is an unbeatable way to immerse yourself in the region…
Cava has introduced a new top tier classification for single-estate wines…
Sparkling wine trends More like Grower Champagne Sparkling wine will become more site-focused in the future, emulating Grower Champagne, predicted…