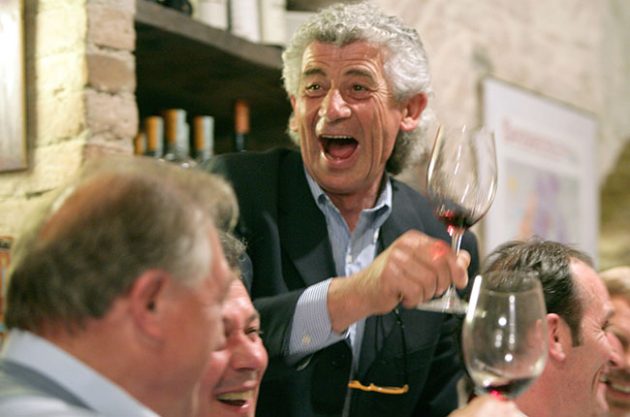 Barolo giant Domenico Clerico dies
Respected winemaker Domenico Clerico, one of the 'elder statesmen' of Barolo, has died.
Domenico Clerico died aged 67 at home in Monforte d'Alba, Piedmont, on Sunday night (16 July) following a long battle with illness, it was announced.
Clerico rose to become a giant of Barolo, having started producing wine in 1979 after taking over his father's vineyard three years earlier.
He will be remembered by some as a modernising influence in the region, although his later years also saw him praised for his ability to bridge the divide between so-called traditionalist and modernist elements in Piedmont.
Chiara Boschis, the winemaker for her family Barolo estate E. Pira e Figli, could barely hold back tears as she told the news of Clerico's death to a group of wine journalists and sommeliers from around the world.
Boschis said that Clerico had been fighting cancer for about a decade.
'He was the most generous person, who helped everyone and helped the region so much,' she said, in-between speaking at a tasting of her own wines at Collisioni, an annual rock music, literature and wine and food festival in Barolo, Italy.
'He put Monforte on the map. And he was the person I could call in the middle of the night if something went wrong in the winery.'
Decanter contributor Richard Baudains previously described Clerico as an 'eccentric grower-producer [who] makes Barolos that combine the fruit and elegance of aroma associated with modern styles, with the power and depth of extract sought by traditionalists'.
Clerico wines have become known for their expression of vineyard sites, a subject that Clerico was known to be passionate about in Piedmont.
Decanter contributing editor Stephen Brook remembers living in Monforte in Piedmont and regularly seeing Domenico Clerico grabbing a morning espresso in his hotel bar.
'He and others were then the young guns of Barolo, and today they're the elder statesmen,' he said in an article for Decanter magazine published last year.
Additional reporting from Piedmont by Elin McCoy.
More articles:
Andrew Jefford on the hunt for value in Piedmont…
A 'potentially exceptional' vintage…
Vineyards used to produce Barolo and Barbaresco DOCG wines in Italy's Piedmont region have been granted UNESCO World Heritage status.