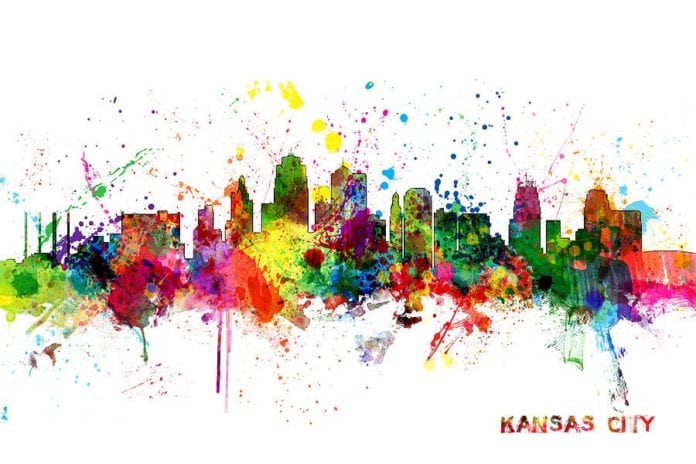 Whiskey and Wine – Michael Tompsett, Artist
After discovering some of the best wines on the planet in St. Charles, Missouri, enjoying the fine dining, gaming and entertainment options at the Ameristar Hotel and Casino, and acquiring a few pieces of intriguing arts and crafts from local artists at the Foundry Art Center, it was time to leave this charming city. The next stop? Kansas City.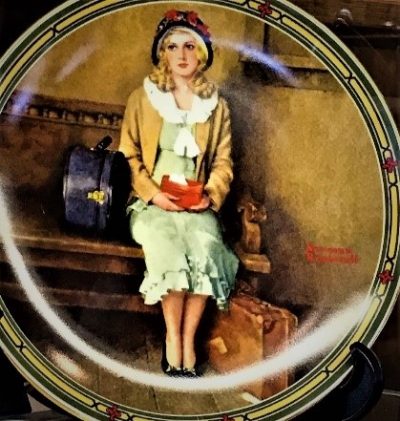 I boarded the Amtrak train to Kansas City at the Kirkwood Station. Unfortunately, the delight of this small-town train station is offset by the declining quality of the train itself (unlike European rail service where the stations and the cars are beyond good and only a few steps away from excellent).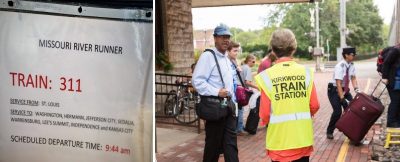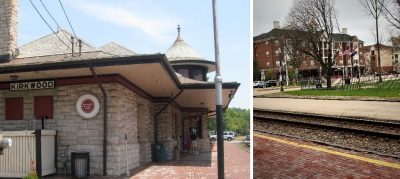 Kirkwood Train Station
This historic station was built in 1893 and reminds travelers of a softer travel period in the USA. The Richardsonian Romanesque architecture was threatened with closure in 2002 as Amtrak identified ways to cut costs. To save the downtown icon and meeting place, the City bought the building and it is now staffed by dedicated volunteers. The station can be rented for special events and meetings for 40-70 guests (including in/outdoor spaces).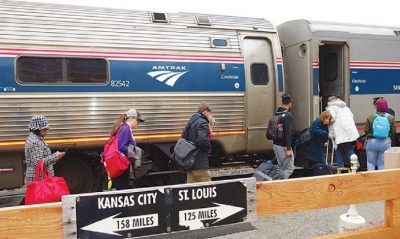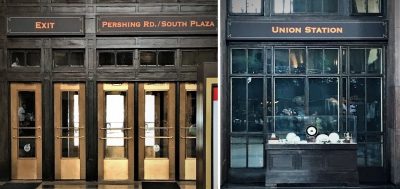 Arrival in Kansas City, Missouri. Union Station
Read the full article at wines.travel.