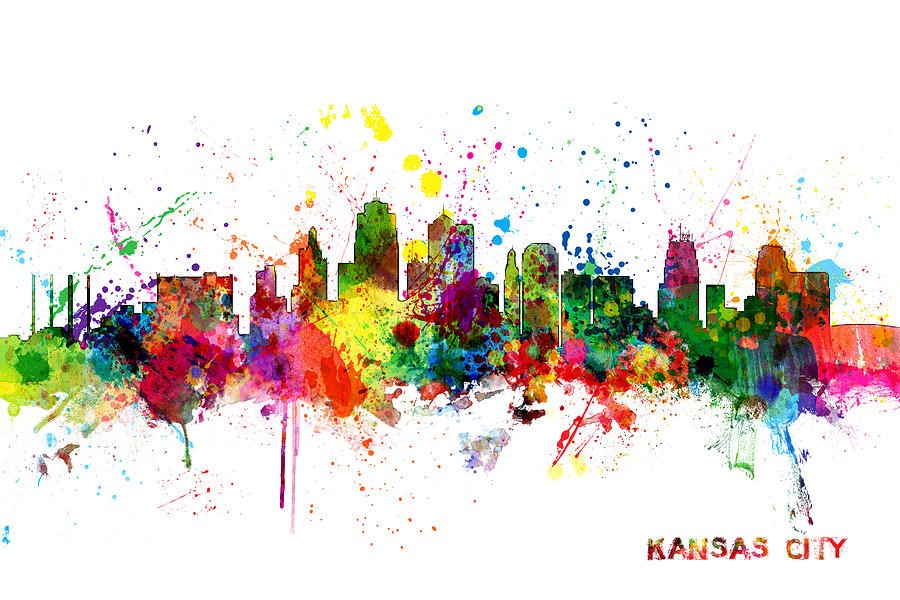 From Kirkwood to Kansas City: From whiskey to wine in Missouri
After discovering some of the best wines on the planet in St. Charles, Missouri, enjoying the fine dining, gaming and entertainment options at the Ameristar Hotel and Casino, and acquiring a few pieces of intriguing arts and crafts from local artists at the Foundry Art Center, it was time to leave this charming city. The next stop? Kansas City.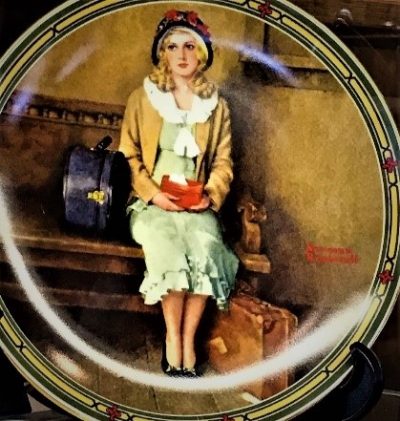 I boarded the Amtrak train to Kansas City at the Kirkwood Station. Unfortunately, the delight of this small-town train station is offset by the declining quality of the train itself (unlike European rail service where the stations and the cars are beyond good and only a few steps away from excellent).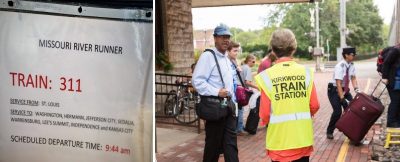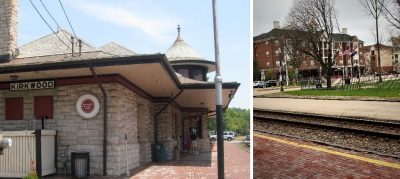 Kirkwood Train Station
This historic station was built in 1893 and reminds travelers of a softer travel period in the USA. The Richardsonian Romanesque architecture was threatened with closure in 2002 as Amtrak identified ways to cut costs. To save the downtown icon and meeting place, the City bought the building and it is now staffed by dedicated volunteers. The station can be rented for special events and meetings for 40-70 guests (including in/outdoor spaces).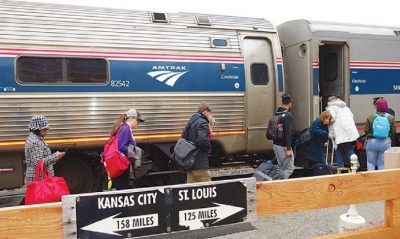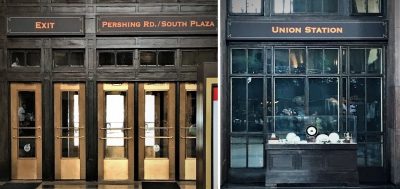 Arrival in Kansas City, Missouri. Union Station
This beautiful historically important station is over 100 years old. Union Station was very important at the end of World War II (1945), when passenger traffic exceeded 670,000 travelers.
Today, in addition to being a transit hub, the building offers art, education and entertainment experiences as well as fine dining options. The tenants include Science City, the Irish Museum and Cultural Center and Todd Bolender Center for Dance and Creativity.
In 1996, the Union Station required a $250 million restoration and the funds were raised through a public/private partnership. Three years later, the station was able to reopen museums and other public attractions. In 2002, the landmark regained its role as a train station as Amtrak began to provide public transportation services and it has become Missouri's second busiest train station.
Drinking in the City Spirits. On Holladay
One of the must do stops for Kansas City visitors is a visit to Holladay Distillery in Weston, Missouri.  Even though the "attraction" is a distillery, the property tour focuses on the science and technology used to produce its exclusive bourbon and is family friendly.
Unique tours are planned throughout the year. On Bourbon night visitors explore the distillery grounds and enjoy seasonal cocktails, appetizers and progressive bourbon samplings. At the end of the evening, guests receive a souvenir Holladay lantern.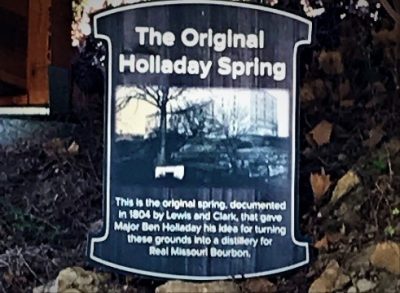 Enterprising
First there was the sighting of a limestone spring on land discovered by explorers Lewis and Clark (1804). The limestone spring was unique and the potential was noted by two entrepreneurial brothers, Ben Holladay and Major David Holladay. The spring was originally on a meat-packing site; fortunately, the brothers were aware that the spring could have a higher purpose, the making of Bourbon.
The distillery started in 1856 while Ben Holladay became known as the Stagecoach King running the carriages from Missouri to the East Coast becoming Wells Fargo Express and expanding to include the Pony Express. He continued to diversify his portfolio to include saloons, hotels and silver mines. By the mid-19th century he was the largest individual employer in the USA.
Changing Times
In 1993 Ed Pechar and Mike Griesser and other private investors acquired the distillery and in 2016 the company commemorated 160 years of history and is now part of McKinsey Distilling Company.

Holladay Bourbon? Whiskey?
All bourbon is considered whiskey but not all whisky is bourbon. Bourbon requires Mash – and it is used for distilling, ageing, proof and production location.
The spirit is distilled from fermented grain mash including wheat, rye, barley and corn. A bourbon mash must contain at least 51 percent corn (for sweetness). Straight bourbon must be aged at least 2 years in new, charred oak barrels. Bourbon must be distilled to no more than 160 proof and enter the barrel at no more than 125 proof to begin the aging process. After ageing, fresh limestone spring water can be introduced to bring the bourbon to desired proof. Authentic bourbon can only be made in the USA (anywhere in the USA, not just in Kentucky).
Beyond Bourbon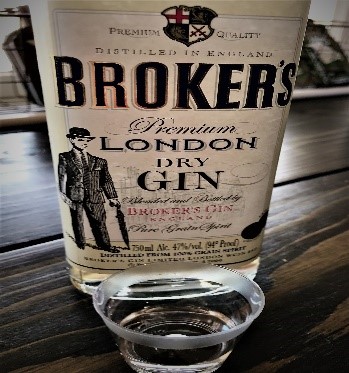 Other delicious spirits available at Holladay include:
Broker's London Gin. Distillery located near Birmingham, England using traditional copper pot still.
Created by brothers Martin and Andy Dawson (1990s), this award-winning gin is based on a recipe that is over 200 years old and made with botanicals steeped for 24 hours in a quadruple-distilled neutral grain spirit from 100 percent English wheat. Broker's Gin is considered to be a classic, big juniper gin that is batch distilled using traditional botanicals (juniper, coriander seed, cinnamon, cassia bark, licorice, orris root, orange and lemon peel, angelica root and nutmeg). The end result is a classic gin, semi-sweet on the palate that delivers licorice, spicy juniper and sweet citrus. As of 2013, Broker's Gin is Kosher, approved by the Kashrut Division – London Bet Din.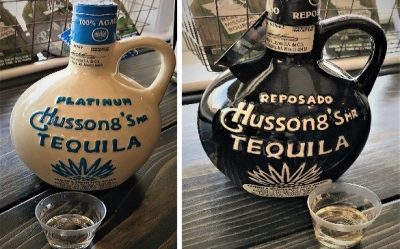 2. Hussong's Tequila
Juan Hussong was born in Germany and came to Ensenada in search of wealth south of the border; however, it was "liquid gold" that brought him fame and fortune. After a carriage accident he was brought to an Ensenada cantina to recuperate. The owner left, in pursuit of his wife, and Hussong was left to manage the premises in his absence. Neither the owner (or the wife) ever returned and Hussong purchased the building across the street to begin his own cantina.
In 1892 he started to make his own tequila and it is rumored that the first "Margarita" cocktail was created here to honor Margarita Henkel, the daughter of the German ambassador to Mexico. Today Juan's grandson, Richardo Hussong runs the operation as well as a location in Las Vegas.
Platinum Anejo. 100 percent blue weber agave that is twice distilled in stainless steel stills and aged for 15 months in bourbon barrels. It is then filtered for a crystal-clear appearance. A perfect combination of age and beauty. Produced at NOM 1489 Destileria Leyros, S.A. de C.V., it is bottled at 40% ABV.
Reposado. Made in Jalisco from 100 percent blue weber agave that is aged for 5 months in bourbon barrels. Distilled twice, it is hand bottled in clay jugs and cork-sealed. To the eye, this tequila shows a yellow straw hue. To the nose it delivers roasted peppers, lemon rind and oak. On the palate it offers a complex flavor of oak and spice. Imported and bottled in the US by McCormick Distilling Company.

White Dog (aka Moonshine). At 118 Proof (59 percent alcohol), this "beverage" is produced from an 1856 recipe and made from locally grown Missouri corn, rye and barley malt.
The aroma and taste deliver the grain (which has not been refined from barrel ageing) and floral notes. The sweetness comes from the corn linked to a spiciness from the rye. This white whiskey is bottled straight from the still and sold un-aged.
As it comes off the still, all whiskey is essentially "white dog,' and is the basis for all American whiskeys. It is only available at the distillery. Because of the alcohol level the product cannot be mailed.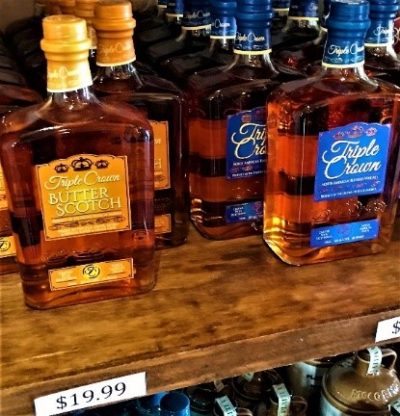 Triple Crown Butterscotch Blended Whiskey combines authentic butterscotch flavor with whiskey and delivers a butterscotch aroma and taste that leads to a smooth finish.
Triple Crown Whiskey (80 proof) starts with pure water, a strain of yeast (generations old), plus North American small-grain rye, malted barley and corn. To the eye, this premium small-grain bourbon presents a deep amber color. On the palate it is delicate and smooth with notes of caramel and toffee. Mix with Apple Schnapps and Cranberry Juice for a Candy Apple Sour.
Amigoni Winery. Michael and Kerry Amigoni, Owners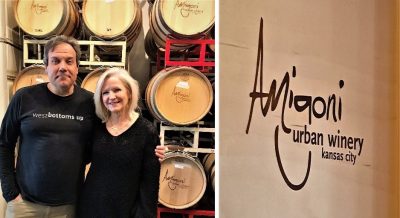 Michael Amigoni was born into a family of winemakers. His grandfather, Giuseppe Amigoni immigrated to central Illinois from Milan, Italy in the 1940s. In addition to making his own barrels of wine, he would use his dump trucks from his construction company to retrieve Cali grapes from the rail yard and make deliveries to Italian Americans in the area. Many deliveries went unpaid. Instead the payment would be made in person at Giuseppe's house where a glass of his outstanding wine would accompany the payment
Michael Amigoni began his personal wine journey as a home winemaker 20 years ago. He received an MBA from the University of Illinois with a major in Finance and was the COO of a technology company, the co-author of a Telecommuting book and featured in the American Wine Story, a documentary film featuring American winemakers.
Leaving the corporate environment in 2007, Amigoni and his wife Kerry started a commercial winery in the Livestock Exchange building in Kansas City, Missouri. The move to the Daily Drovers Telegram building (built in 1909) allowed for expanded production space and a tasting room for private events.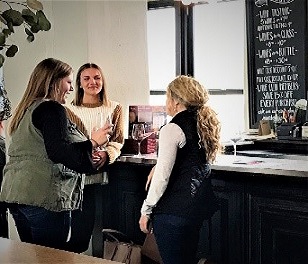 Located in the Stockyard District of the West Bottoms, Amigoni brings wine making to city-center.  The winery focuses on traditional European grape varietals including Cabernet Franc, Cabernet Sauvignon, Chardonnay and Viognier.
The grapes are grown at the Amigoni Vineyard, 60 miles east of Kansas City in Centerview, Missouri and he also acquires grapes from the Lodi AVA (northern portion of California's Central Valley). The Amigoni vineyard terroir is limestone and shale bedrock approximatey 60 inches from the surface. The surface layer is black, firm silty-clay loam.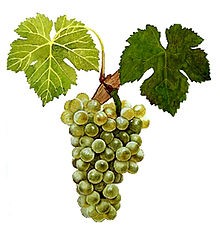 Viognier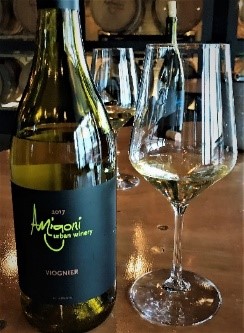 To the eye, medium gold hue. The nose finds peaches, tangerines and honeysuckle and hints of flowers. On the palate, peaches with a slightly oily sensation on the middle of the tongue with acidity that balances the sweetness. Pair with roasted chicken, chicken curry, pork chops with apricot sauces, sea bass or lobster.
This is the first grape planted and the first wine made in the Amigoni vineyards. Cabernet Franc is suitable for the sandy terroir of the Amigoni vineyard and the grape is similar to Cabernet Sauvignon but ripens a week earlier, making it perfect for the cool Missouri climate. Cabernet Franc is one of two parents of Cabernet Sauvignon, and Merlot.
Bright pale red to the eye, the nose finds berries, bell peppers, cassis, violets and tobacco while the palate is delighted with fruits, pepper and a hint of vanilla with long lingering deep tannins. Pair with roast chicken, grilled meat or duck, pizza or spaghetti with meat sauce.

Started in January 2014, KC Wineworks is the first full-scale production winery to establish in the Crossroads Arts District of Kansas City. The company is family owned and operated by James and Lindsay Lowery. The grapes are from a family vineyard in Macon, Missouri (2002) and also sourced from other Missouri vineyards. KC produces Chardonel, Traminette, Valvin Muscat, Chambourcin, Norton and Marechal Foch, as well as red and white blends and a hard cider made from locally sourced Jonathan apples.
Transitioning from a previous career as a professional diver in the petroleum industry, Lowery worked as an assistant at the Stone Pillar Vineyard and Winery in Olathe, Kansas, and several months in New Zealand and the Silver Leaf Vineyard in Macon prior to opening his own enterprise.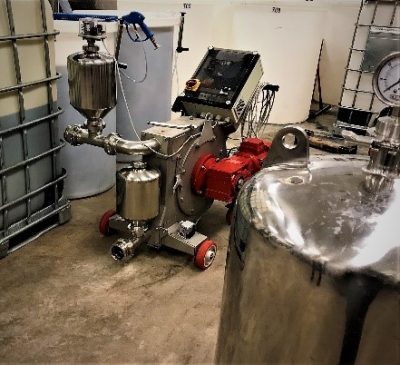 Today he oversees the storage cellar and production facility for KC Wineworks.
It is estimated that over 18 million people currently drink hard cider and this beverage is expected to increase by 15 percent yearly over the next 5 years. Both wine and hard cider are made by fermenting fruit, so it is a natural extension of the wine industry to carve space in the hard cider category; however, it contains less alcohol than wine. The KC Apfel features locally sourced Jonathan apples and the cider delivers a fresh tart taste that is lightly carbonated. The perfect drink on a hot summer evening.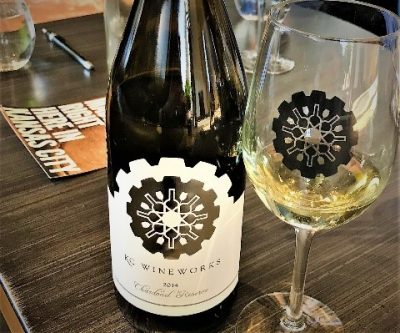 Chardonel Reserve 2014
The Chardonel is a hybrid grape created from Chardonnay and Seyval Blanc. It is considered a classic Missouri white wine that is delightful in the spring and April has been named Chardonel Month. The Chardonel grape accounts for 8 percent of all the grapes grown in the state.
The KC Chardonel Reserve delivers an aroma of nuts, and offers full fruit flavors, nuances of vanilla and toast on the palate. Pairs well with trout and halibut, smoked pork, grilled chicken and apple/vanilla pudding.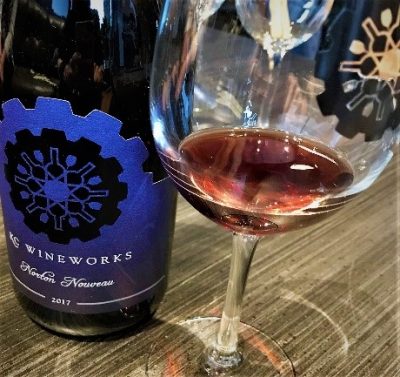 Norton Nouveau
The Missouri grape that is indigenous to the state is the Norton. A powerful grape, it produces wines that are dry and medium-to- full bodied. The Norton is deeply pigmented and the wine is especially dark purple to the eye. The Norton needs a long growing season and delivers high levels of resveratrol – considered to be a compound that is heart-healthy. Norton is frequently compared to Cabernet Sauvignon or Syrah.
Norton grapes are cold-pressed, and present a fresh, fruity and flavorful wine for instant gratification. Cinnamon and ripe berry flavors delight the nose and the berries continue on the palate where the flavor lingers. Serve slightly chilled with grilled salmon or baked ham.
Where to Dine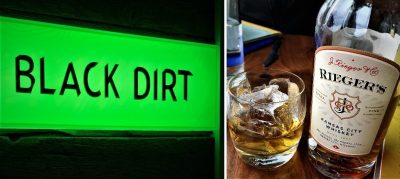 Newly opened and receiving wide acclaim is Black Dirt, owned and operated by the James Beard nominated chef Jonathan Justus located in south Plaza, Kansas City. Called Black Dirt because, "There's no better soil for cultivation and no more deliberate approach to building community than from our tables." Justus claims he was inspired to open this dining spot as a result of working in Paris (2004) where the mantra was, "…no more than five elements and preferably three."
Black Dirt offers its menu and is not user friendly for guests with dietary challenges. To determine if the reservation is a go/no go, call ahead and discuss the options with the staff.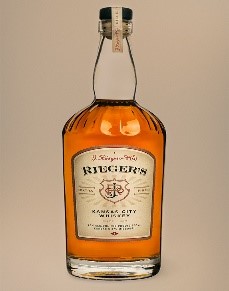 What is a must order on the menu is the Kansas City born and bred – Rieger's Whiskey. Even if you skip the food, spending time over a glass of Rieger's will be time well spent.
Jacob Reiger & Company started in 1887 in Kansas City's West Bottoms Livestock Exchange district. At the time, the company produced 100+ alcoholic beverages and maintained 250,000 unique customers by offering mail-order delivery services. From 1919 – 1933 Prohibition halted production but, for whiskey lovers, the good news is that Rieger's is back and absolutely a good sipping whiskey.
Where to Stay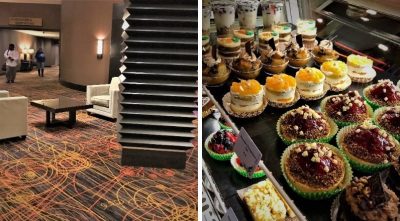 Ameristar Kanas City Casino and Hotel offers guests one of the largest casino floors in Missouri, plus 9 restaurants, 18 movie screens and a program for children. It is perfect for corporate meetings, and personal celebrations. US News analyzed over 24,000 hotels and Ameristar ranked #10 for Kansas City Hotels, #29 for Best Missouri Hotels and 2091 for Best USA hotels.
Getting to/from Kansas City, Missouri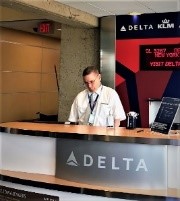 From New York it would take about 19 hours to drive to Kansas City. Delta and United are available from New York and the Amtrak route (via Chicago) is another alternative (29+ hours).
For additional information, click here.
© Dr. Elinor Garely. This copyright article, including photos, may not be reproduced without written permission from the author.