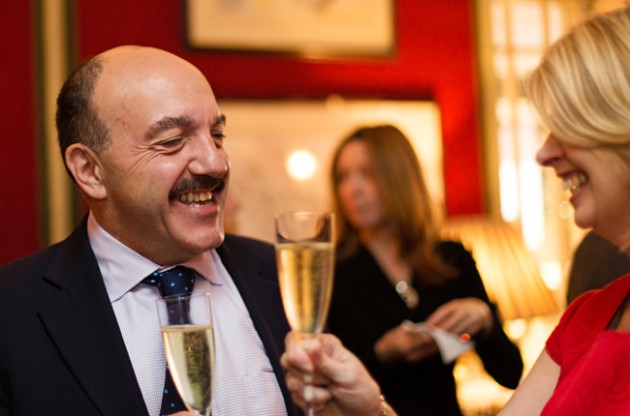 Gerard Basset receives OIV BSc in Wine Management
Gerard Basset MS MW MBA MSc OBE receives OIV BSc in Wine Management to add to his other honours, accolades and qualifications…
Gerard Basset receives OIV BSc in Wine Management
Gerard Basset MS MW MBA MSc OBE, former Decanter Man of the Year and current Co Chair of the Decanter World Wine Awards has just received yet another major academic accolade to add to his extraordinary collection of honours and qualifications.
The latest is an MSc in Wine Management from the highly regarded OIV (Organisation de la Vigne at du Vin / International Organisation of Vine and Wine.)
Remarkably, Basset remains the only person in the world to hold the Master of Wine, Master Sommelier and MBA titles simultaneously.
Having trained and worked as a sommelier, Basset found fame as the co-founder of Hotel du Vin Group. In 2010, he became the ASI World Champion Sommelier and was awarded the OBE in 2011 for Services to Hospitality. Two years later he was named as Decanter Man of the Year.
Basset celebrated the award his MSc at a private dinner hosted by one of his former protégés, Xavier Rousset at Cabotte in London.
Speaking on what motivates him, Basset said; 'I absolutely love the challenge that high level wine courses and examinations brings. I must add that I am extremely lucky to have the wonderful support of my wife Nina to help me take on all those challenges over the years.'
Related stories:
Watch Gerard Basset MS MW OBE show you how to decant a bottle of Vintage Port
Gerard Basset, one of the world's most accomplished sommeliers, has been awarded the OBE in the Queen's Birthday Honours list.
Watch Gerard Basset MS MW OBE show you how to decant a bottle of red wine
Described as 'genuinely humble' and 'an absolute gem of a man', Decanter Man of the Year 2013 Gerard Basset is…
Gerard Basset has won the World's Best Sommelier Competition in Santiago, Chile.