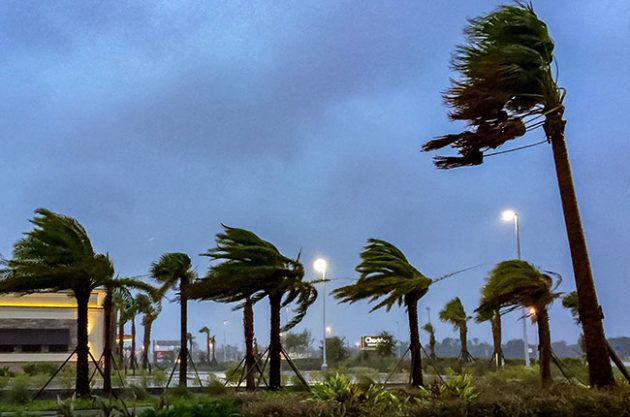 Hurricane Irma: Rapid response team 'rescues' fine wines
Some Florida residents reportedly made hurried calls to wine removals specialists in an attempt to protect valuable bottles from Hurricane Irma, which has left a trail of destruction through the US state and across the Caribbean, with dozens of deaths reported.
It won't have topped the list of concerns for many, but wine removals specialist Xpeditr said that its 'emergency response team' was dealing with requests in Florida to rescue precious bottles from the path of Hurricane Irma.
Around 20,000 bottles worth up to $5 million in total had been removed from cellars in the US state by the end of last week, according to Xpeditr's chief executive, Adam Gungle, who was interviewed by the Reuters news agency. Some vintages pre-dated the First World War, he said.
Gungle was unable to comment straight away when contacted by Decanter.com, but has been in the region with his team.
The news comes amid widespread reports of devastation and mass flooding in parts of the Caribbean and also Florida following the Hurricane Irma storm, which has seen 145mph winds batter buildings and coastlines.
There had been 37 confirmed deaths across the Caribbean and 10 deaths in the US by Tuesday morning (12 September).
In Miami, authorities said that 72% of the city was without power on Monday 11 September.
Police in Orland, Florida, warned people to stay indoors and told those who might be 'sight-seeing' in damaged areas to go home. 'We are not joking,' police said.
Richard Branson, the British billionaire entrepreneur, sheltered in a concrete wine cellar at his Necker island resort as the hurricane passed.
He emerged to find significant damage on the island, he reported in a blog post. He also expressed concern for communities in the region and called for financial aid to be given to badly affected areas of the Caribbean, including the British Virgin Islands (BVI).
Calls to Xpeditr suggest that collectors and the trade appear to have learned some lessons from previous natural disasters.
Millions of dollars of wine was ruined and damaged when Hurricane Sandy hit New York in 2012, with cellars in Manhattan submerged in water.
Sandy prompted Xpeditr to set up its emergency response service, Gungle told Reuters.