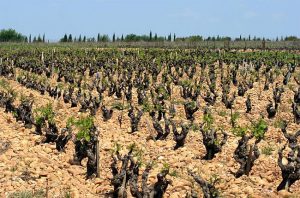 Jefford on Monday: Châteauneuf – nuancing greatness
Andrew Jefford compares 2015 with 2016.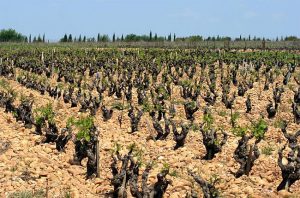 The question of what constitutes a good or great vintage in a period of global warming is an intriguing one.
Ample warmth and ripeness has always been considered the basic desideratum for a good or great vintage – and the higher a vineyard's latitude, the truer this was.
Then 2003 thumped down on our doormats: a summer of such ferocity that Chardonnay grapes on leaf-thinned vines in Champagne turned to Bakelite before August was out, while Pomerol and Margaux wines on clayless gravels collapsed like starving camels. That vintage forced a reassessment of the desirability of raw heat. You could, after all, have too much of a good thing.
Producers in lower-latitude regions have always viewed a hot summer more circumspectly, and never more so than today, as criticism of higher alcohol levels has forced entire regions onto the defensive. Some began to think the unthinkable: that a cooler vintage in such regions might in fact be 'better' than a warm one.
Although intellectually tempting, the evidence doesn't bear this out, at least for well-adapted grape varieties growing in long-established sites. Long, atypically cool seasons or stop-go seasons can certainly endow wines with some attractive qualities (freshness, liveliness, moderate alcohol levels), but this often comes with a lack of the inner wealth, drive and core required for optimum bottle maturation (one hallmark of 'fine' wine regions).
There may, too, be palpable evidence of mixed ripeness or under-ripeness in such vintages; fruit characters may be constrained and ungracious; tannins overly evanescent. Many lower latitude ('warm climate') regions could provide examples of this, but anyone tasting widely among the wines of Southern France in 2013 and 2014 would be able to note these kind of features, for better or worse. The initial high hopes for the cool but dry 2013 vintage in Languedoc, for example, haven't materialised, and some of the wines now look a little shy, ungenerous and atypical.
Conclusion: even in lower latitudes, and even over a pulse of global warming, a good or great vintage still requires a generous season for optimum engustment (defined by John Gladstones as "the build up and conservation of flavour and aroma compounds in the berries") and the great, enduring wines which can be fermented from such fruit.
But what kind of 'warm, generous' season? That's the key question – and a comparison of the wines of Châteauneuf du Pape in 2015 and 2016 makes a perfect test case. I recently travelled to the region to take a first look at the two vintages side-by-side. It was instructive.
Both are, unquestionably, good vintages, based on warm and sometimes hot, dry summers. Both have that inner wealth, drive and core which marks them out from 2013 and 2014. But, as I learned from my friend Dirk Niepoort 30 years ago, "the biggest enemy of a good wine is a better one", and if you taste a range of 2015s alongside their 2016 equivalents, you will inevitably find the 2016s better. The 2016 vintage in Châteauneuf is vivacious, energetic and complete, whereas 2015 in Châteauneuf is more open-pored, luscious and languid.
What were the seasonal differences? Both vintages got off to an early start, but spring was a little moister in 2016, and the Grenache flowered more successfully. In 2015, the three summer months of June, July and August were remorselessly hot, and young or more vulnerable vines suffered from drought stress. Not so in 2016, since the hot summer days were followed by unusually cool nights, and in any case the daytime heat tended to ease back once the mercury reached the mid thirties centigrade. Summer 2016 was punctuated by occasional timely showers, where the refreshment of rain came only at the very end of the growing season in 2015.
Since yields were also unusually generous in 2016, it's little wonder that many growers describe it as having been (in the words of Julien Barrot of Domaine de la Barroche) "perfect. Perfect for all palates. I love 2015, but everyone will love 2016." (And, by the way, 2017 isn't far adrift of 2016 either – but quantities are far, far smaller.)
The Tasting
In order to identify vintage characters most closely, I looked at the 'tradition' cuvée of a cross-section of representative domains rather than the sometimes atypical special cuvées; the 2016 wines (and even one 2015) are mostly unfinished and unbottled. Notes on five outstanding pairs of wines follow, but one general point in particular is worth making, since it underlines just how complex a matter is the often controversial question of alcohol in warm-climate wines.
Alcohols, growers assured me, are nearly always higher in 2016 than in 2015 – yet I suspect that the vast majority of tasters would find that the 2015 wines taste 'more alcoholic' than the 2016s. That's because the 2016s have a fresher fruit style, with less palpable sweetness and brisker tannins. They sometimes have slightly higher acidity, but above all have more gathered focus and energy. Even when they reach 16.5% (as some do), they taste balanced, whereas some of the 2015s can taste warm and a little dry at 14.5% or 15%. The question of alcohol can never be assessed in isolation: it's the whole wine which counts.
---
Wines compared below are 2015 and 2016 vintages of: Les Cailloux, Clos St Jean, Ch. la Nerthe, Pierre Usseglio et Fils, Le Vieux Donjon.
Notes below are available to Decanter Premium members
---
The post Jefford on Monday: Châteauneuf – nuancing greatness appeared first on Decanter.