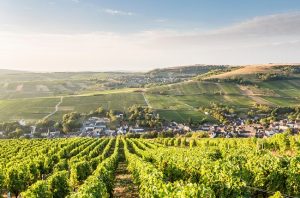 Jefford on Monday: The taste of spring
Andrew Jefford examines the uniqueness of Sancerre and Pouilly-Fumé.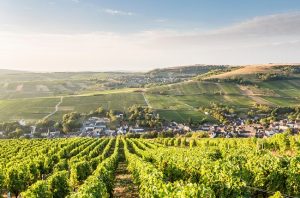 What's the hallmark of spring? Light without warmth. Autumn, contrariwise, is a period of warmth without light. Atmospheric inertia means that temperatures never catch up with the athletic precision and regularity of changes in light brought by earth's axial tilt, but puff and hobble along behind.
Whichever hemisphere you are in, therefore, winter's deepest cold comes as the days are already beginning to lengthen. Spring follows the equinox – but even then, tortoise temperature is still struggling to catch up with the hare of light. There are wines which seem to encapsulate the spirit of every season. If I had to pick one to summarise the combination of ample light without commensurate warmth, it would be Sauvignon Blanc. But not just any…
One of the problems of terroir studies is that we lack the means to understand and to describe the nuances of what lies above with the same sophistication and visual acuity that we can describe soil and topographical nuance.
The three work together, of course – but surely it's no accident that some of the very greatest incarnations of Sauvignon Blanc are found under the fretful and conditionally generous skies of the high-latitude Sancerre and Pouilly-Fumé, whose position at 47˚19'55" is a full three degrees higher than pearly Bordeaux and six degrees higher than luminous Marlborough in New Zealand.
That means longer growing-season day lengths for Sancerre and Pouilly-Fumé, but less luminescence and heat. Each results in a different style of Sauvignon Blanc – but this is the one which most closely approximates 'light without warmth'.
It's a kind of restraint – and the virtue of restraint is lesson one for any wine-producer dreaming of creating a long-term, fine-wine classic. Sauvignon Blanc as a variety is associated with thiols (sulphur compounds which veer from sweaty or oniony towards the scent of cut box or tropical/citrus fruits), methoxypyrazines (grassy or asparagus notes) or terpenes (hydrocarbon or resin notes) – but the very best Sauvignon Blanc is the least varietal, the most spring-like in its sappiness, mouthwatering vinosity and planty freshness. Even the 'gunflint' aroma (another sulphur-related note which has nothing to do with flints in the soil) has no place in the finest Sauvignon. In over-cool locations, by contrast, the variety can be very phenolic.
I talked to many growers about their vinification practices when I was last in Sancerre and Pouilly-Fumé, and was struck by how widely these can vary (prefermentation macerations or swift pressing, wild yeast or natural yeast, steel or oak, malolactic or no malolactic). It's really the skies, the slopes and the soils which count for regional identity – and the care with which every action is carried out, no matter what that action may be.
By contrast harvest dates are critical, everyone agreed, and few of the greatest growers under these skies ever picks early. "Never confuse tension with greenness or thinness," warns Didier Prieur. "I'm often the last to harvest," says François Cotat. "Eighty per cent of the quality of the harvest lies in the harvest date," warns Jean-Christophe Bourgeois. "It breaks my heart when I see a friend waste twelve months of work by picking a week too early."
If ever you find yourself tasting a Sancerre blind and thinking or guessing that it's Chablis – that's an excellent sign. Chablis, too, is a wine which gives its drinker light without warmth, sappiness, mouthwatering vinosity and planty freshness. The two regions are climate-and-soil twins which just happen to find themselves growing different grape varieties – and, in great terroir, varieties are less important than you might imagine. (Chablis, you may be surprised to discover, is the more northerly of the twins.)
As a postscript, it was fascinating to chat to the Bourgeois family about differences between Sancerre and Marlborough – where they also grow and vinify Sauvignon Blanc (for Clos Henri). They point out that the different climate in New Zealand gives a different structure of ripeness: "Marlborough has really helped us understand warm years in Sancerre," says Arnaud Bourgeois. "In New Zealand, the fruit isn't ripe at 13.5% — it only gets there towards 14%."
The family feels that the biggest challenge for Marlborough is that most producers there are principally fruit growers whose primary interest is crop size – and yields are consequently too high, planting densities are too low, and mechanical harvesting (which inevitably means some element of skin maceration prior to fermentation, emphasising 'varietal character') is ubiquitous. They remain, though, very enthusiastic about the area's potential – and the whole family flies round the globe to harvest sunlight, with just a little more warmth, every winter.
Henri Bourgeois, Sancerre, La Côte des Monts Damnés 2016
This steel-fermented cuvée is blended from a number of different parcels on the Kimmeridgean marl slopes of the Monts Damnés, looking down on to Chavignol; it gets 9-10 months on fine lees before bottling. The wine is steel-white in colour, with cut apple and pounded stone scents. The palate is slicingly acid, with all of the wine's flavours bonded into that acidity: green fruit, sap, stone, rich mineral water. Sheer and exciting: don't wait. 91 (13%)
Famille Bourgeois, Sancerre, Les Côtes aux Valets 2015
Made from a single 1.06-ha parcel of west-facing, old-vine Sauvignon on the clay-limestone soils of the 'Bannon' lieux-dit close to the village of Vinon, in the south of the appellation. This, too, is only steel-fermented. Water-white in colour, the scents are pure class: white peach, violets, cut stone, trembling with finesse and delicacy. The palate, too, picks up on all these nuances and adds fine white currant and white pepper notes as well as sap and more stone. It's severe yet tender, bone dry yet almost sweet by dint of its fruity purity. 95 (14%)
Famille Bourgeois, Sancerre, Les Ruchons 2015
This is the latest addition to the 'Famille Bourgeois' single-vineyard range: a 1.03 ha parcel of vines planted in 1970 in the lieux-dit of Fontenay. This is found in the riverside hamlet of St Satur, opposite the northern part of the Pouilly-Fumé appellation, and the Bourgeois family claims this clay-soiled parcel "has more flints on its surface than any other in Sancerre". Some 45 per cent is barrique-fermented, and the rest fermented in steel; it formerly formed part of the D'Antan cuvée. White-gold in colour, with scents which variously hint at umami, sweet pear, lime and seaweed. On the palate, this has ample length and drive and an almost succulent quality of fruit; it's rounder than many of its peers, but has great energy and reverb, too. A cascade of excitement. 94 (14%)
François Cotat, Sancerre, Monts Damnés 2016
From old vines and steep, south-facing slopes – and, like all Franços Cotat's wines, produced in tragically small quantities (the total domain covers only 4.15 ha). Few wines manage to express the 'Kimmeridgean' nature of the Chavignol vineyards better than these, and they age superbly – for up to three decades, M.Cotat suggests. This 2016 seems to suggest the warmth of the vineyard exposition with a little lemon mingled in the mossy freshness. On the palate, it is pure and rich, suggesting stone and seaweed washed by soft rain. Limpid, long and tender. 96
François Cotat, Sancerre, Les Culs de Beaujeu 2016
Green-white in colour, with complex orchard fruits to draw you into the glass. Those apple and pear notes contrive, at least aromatically, to evoke other Loire vineyards like Vouvray or Montlouis; on the palate, though, we are firmly back in the limestones of Sancerre. The wine is limpid, mouthwatering, percussive and insistent, ready for the long-haul and promising long-term generosity in its tantalising, resonant austerity. 95
Louis-Benjamin Dagueneau, Sancerre, Le Mont Damné 2015
A comparison between Louis-Bejamin Dagueneau's Mont Damné (made from a small, 0.8-ha parcel on these celebrated Sancerre slopes) and the family's classic Pouilly-Fumé Silex cuvee is instructive. This wine is fresher, leafier and more aerial in scent, with a long cascade of flavour in which flower and citrus notes can be picked out – though harmony and seamlessness of flavour is a Dagueneau hallmark. It may be auto-suggestion, but there also seems to be a little stony crust to the flavours of this wine which is absent in the Silex. Assured and beguiling Sancerre. 93
Didier Dagueneau, Pouilly-Fumé, Silex 2015
From almost 4 ha of flint-scattered clays around the mound of St Andelain, this is light gold in colour with a fine-meshed weave of green plant and soft spring leaf scents, full of copse coolness. In the mouth, it's a seamless pool or well of those same green plant and leaf notes fleshed out with quiet green orchard and citrus fruits. As ever, a remarkably unshowy, undemonstrative, stealthy wine, despite its fame and the reputed showiness of the variety: all is held in check by those clinging, cossetting cool clays. Give it time in decanter, glass or mouth and you'll see figures and allusions quietly stirring. 94
Alphonse Mellot, Sancerre, Les Romains 2016
This comes from a unique part of Les Romains which has flinty clays on the surface and limestone beneath. It's bright gold in colour, with subtle, creamy lime scents. The palate is fresh, elegant, vivid and long, with more of that lime fruit and an essence of spring-leaf freshness. 92 (13%)
Alphonse Mellot, Sancerre, Satellite 2016
From a set of old-vine sites in Chavignol, this is stonier and tauter than Les Romains, with quiet woodland-flower scents over a ground of pear fruit. The palate is long, elegant, pristine and a little more giving than the nose suggested: subtle, creamy, almost toothsome fruit which nonetheless retains all its poise and delicacy. 93 (13%)
Ch de Tracy, Pouilly-Fumé, Mademoiselle de Tracy 2016
This junior cuvée comes from limestone rather than flint soils (Pouilly-Fumé, like Sancerre, has both): steel gold with very fresh, floral aromas and a tense yet tender palate shaded entirely in vivid green-pastel acidity. It's less complex than its sibling cuvées but the purity and restraint are near-faultless: a great buy. 92 (13%)
Ch de Tracy, Pouilly-Fumé 2016
Pale silver-gold in colour, with the scent of the forest filled with spring leaf, as the swelling light begins to warm the shaded soils. Every flavour note in the palate is gathered together to an arrowhead of singing green acidity, limpid, translucent and crystalline: Pouilly-Fumé of grace and conviction. 93 (13%)
---
The post Jefford on Monday: The taste of spring appeared first on Decanter.