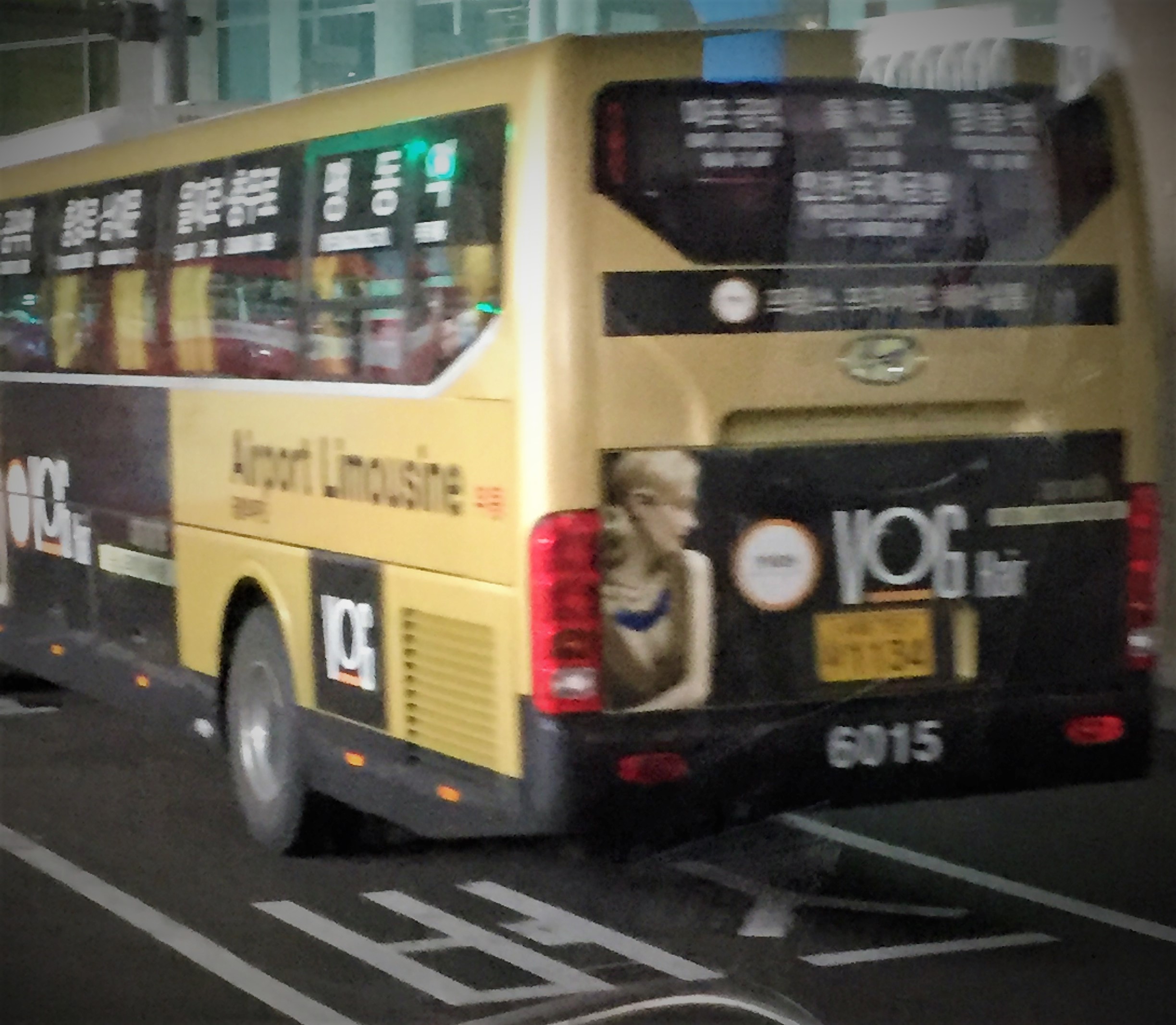 Know your Seoul
There is so much to see and do in Seoul, Korea, that there is never enough time to absorb all the sights, taste the incredible variety of food, visit the art galleries, and explore the palaces. This is a complex and modern city – and perhaps the following "heads-up" will enhance your Seoul experience.
1. Korea's identity is about social harmony and Confucian manners rule. Do not be surprised to see a millennial (or younger) stand up in a crowded subway or bus to offer the seat to an older person. Koreans will also stop and offer travel information and even escort visitors to their destination– to make sure of a safe arrival.
2. Incheon Airport is chaotic; however, the bus transportation system is incredibly useful, and inexpensive. Bus transportation will leave you at (or near) your hotel. It may take a few moments to find which bus to take to your destination; however, the economy and efficiency of the system is worth asking for information/direction. Bus tickets can be purchased with won or credit cards.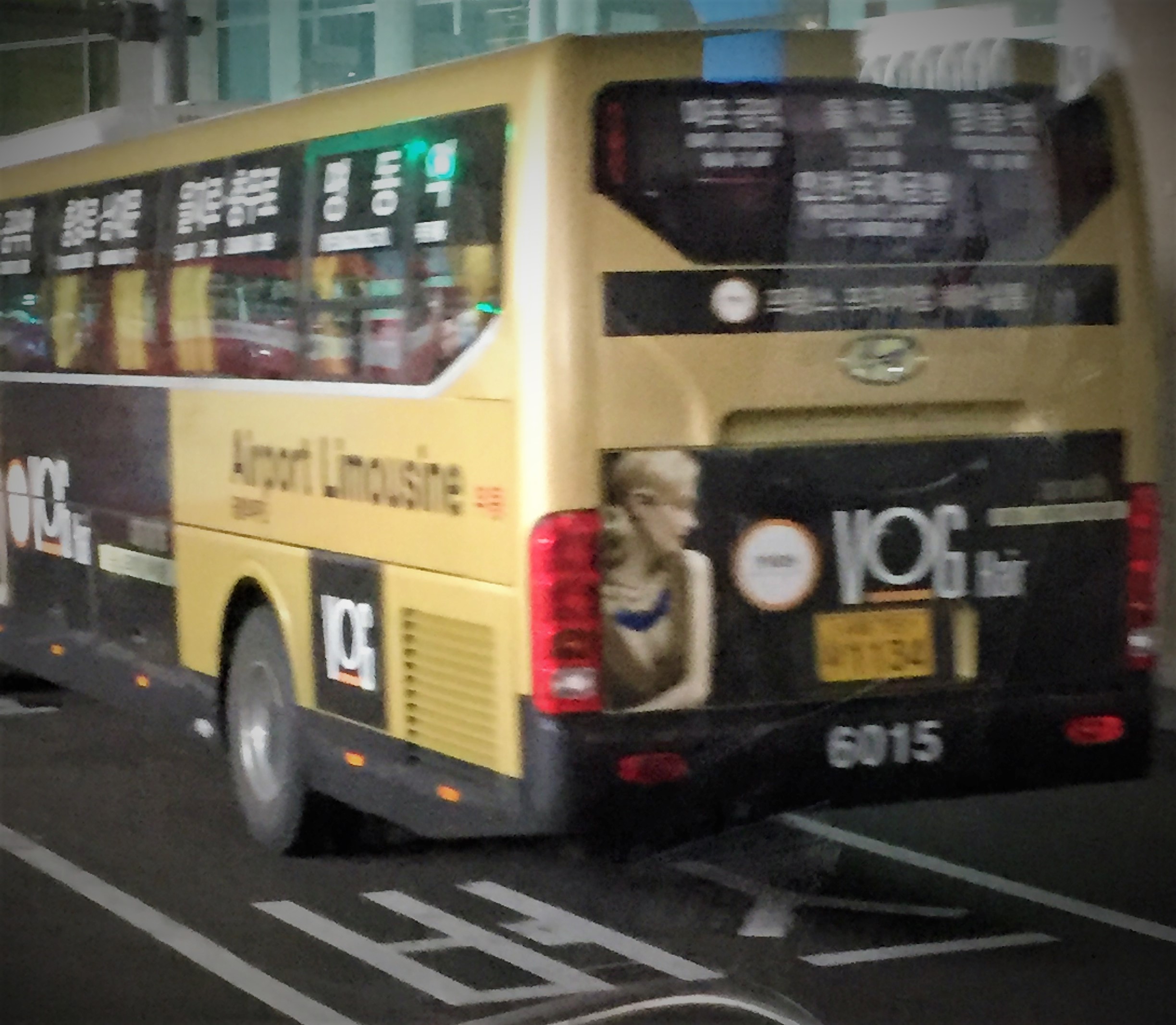 3. Visiting for a few days? Buy a Seoul City transit pass at any convenience store for $10. If you need more, it is easy to add cash to the card at a subway kiosk.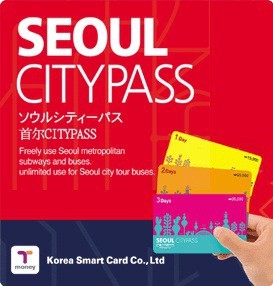 4. Portable Wi-Fi. While Wi-Fi is available at hotels and shopping malls, you may want to access the Internet while dining at a small street-side restaurant, or on the bus or subway. Order a modem before you leave home by contacting Telecom Square USA (GLocalMe.G2) http://mobilewifi.telecomsquare.us/plans.php.
I would have gone through Wi-Fi withdrawal if this handy device was not comfortably ensconced in my tote. The service is affordable, and includes an unlimited data plan. It is easy to set up (even for a non-techie), and the Wi-Fi hotspot is optimized for your specific destination. The daily rate supports up to 5 devices at the same time (no additional cost).
The modem is small, weighs only a few ounces, and will keep you connected – most of the time. When you are in your hotel, it may be a good idea to switch out of the modem link and login to the hotel Wi-Fi system (which is likely to be stronger).
5. Taxi drivers may not speak or read English. Ask your hotel concierge to write your destination address on a business card and hand it to the driver. Pay the meter; tips are unnecessary.
6. Prices posted (or quoted) at shops/kiosks/stalls are usually the final price and negotiation is not expected or accepted. Some small merchants will charge you a transaction fee for using a credit card; however, department stores will not.
7. Korean hotel bathrooms may not have bathtubs or enclosed showers. Instead there is a shower head attached to the wall. When the shower is turned on – it can create quite a wet mess. To navigate the wet floor space, wear a pair of flip-flops and make sure the toilet paper is out of the way of the shower water.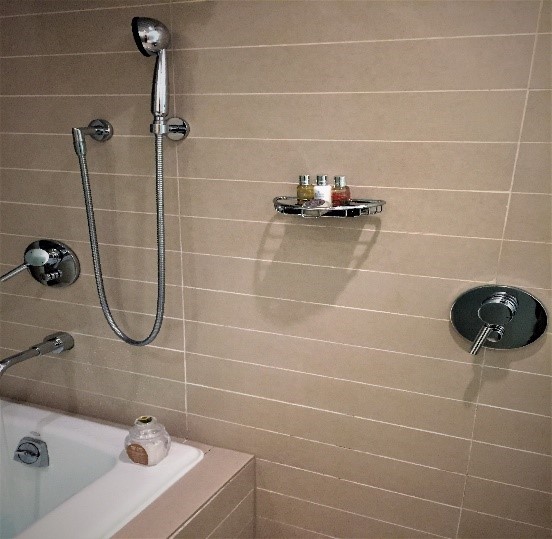 8. Shopping Lotte or other Duty Free? You must present your return airline information (include date/flight number). You will be unable to take your purchase with you; however, it will be waiting for you at the airport pick-up point (near your departure gate).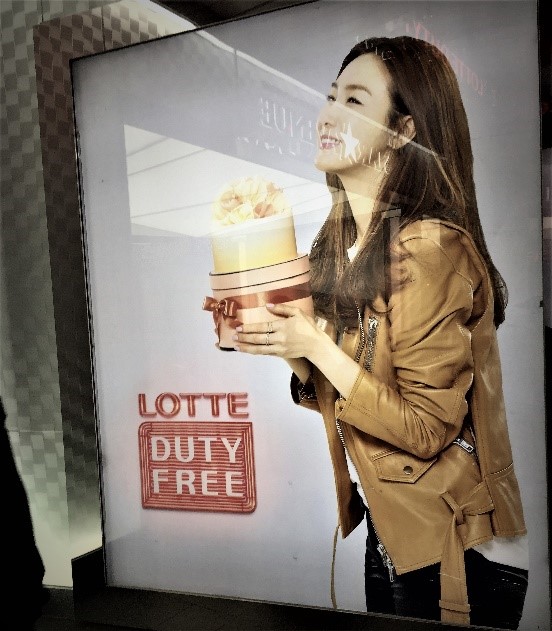 9. Dress in layers. The weather changes moment by moment and ranges from HOT to chilly (in May). Wear comfortable walking shoes as the distances to busses, subways, palaces and museums can be very long! The walks are interesting – but can be ghastly if your feet hurt or you are too hot or cold.
10. Food can be very spicy. Before finalizing a restaurant order – make sure you are getting mild (if you wish) instead of fire hot.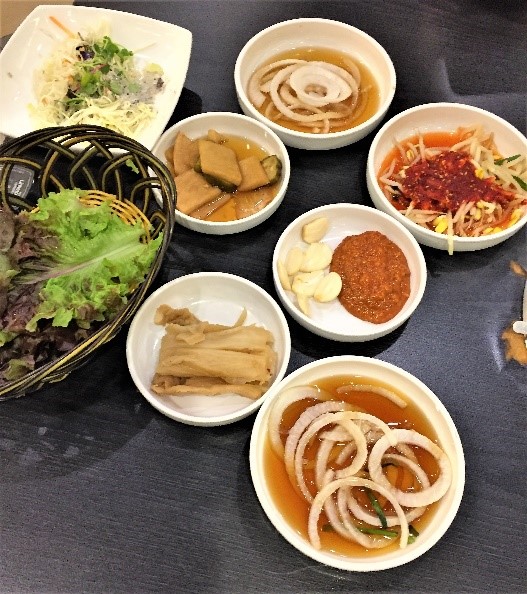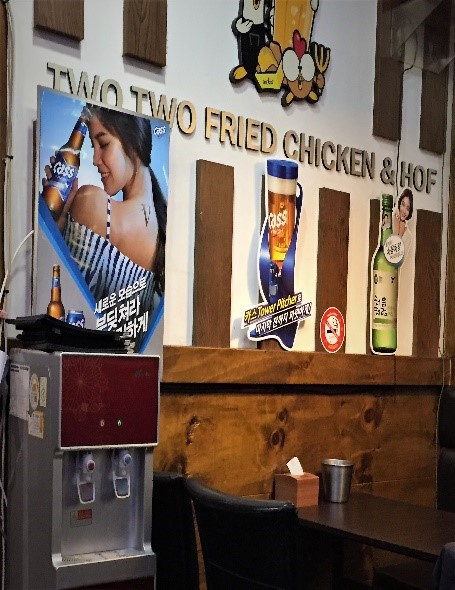 11. Seoul is not a one-size fits all city. Each zone is culturally and economically different – and to truly appreciate the experience, it is important to spend quality time in each area. This objective can be reached by changing hotels or by strategic planning of attractions, dining, shopping and walking.
For example:
• Namdaemum Market: This market dates back to the 15th century and is noted as the largest traditional street market in Seoul. I did not count, but it is suggested that there are 10,000 stalls along the alleys and streets of the marketplace. Look for clothes, ceramics, household appliances, jewelry, eyewear, electronics, and regional/imported food products. The stalls offer a vast array of Korean foods and snacks that are incredibly delicious.
• Dongdaemun Market: The place for wholesale and retail shopping for inexpensive goodies, Korean delicacies, street food, and entertainment.
• Myeongdong: Outdoor stalls for finding inexpensive fashions, fresh fish, snacks galore and strolling.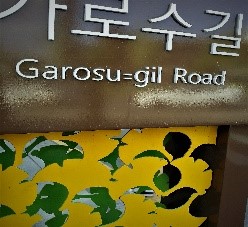 • Garosugil: A BEST stop for high-end (and "perhaps" budget-friendly), trend-setting fashion. It is so NOW that even the shoppers dress "run-way ready." Meander through H&M, Forever 21 and Zara as well as small, high – end, OMG boutiques and vintage shops.
12. Noryangiin Wholesale Fish Market. One of the largest fish markets in Korea. In the early AM seafood auctions are held and restaurant owners bid on the best for their guests. The fish are so fabulous, you will want to take a few with you (here is a good reason to reserve an Airbnb – so you have a kitchen).
13. Seoul Art Scene: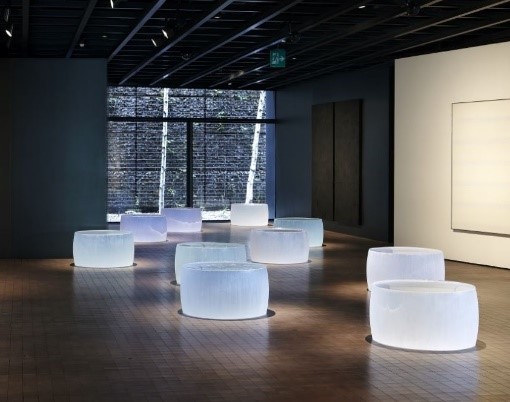 The Leeum /Samsung Museum was originally the personal collection of Lee Byung Chull, Samsung's founder. During colonial times, the Japanese dominated Korean heritage and Chull assumed the responsibility for building a collection of Korean art. Today contemporary and important masterpieces by Western artists like Cy Twombly, Mark Rothko, and Damien Hirst hang side-by-side with Korean artists. The building was designed by Mario Botta, Jean Nouvel and Rem Koolhaas and links the past to the present. The three museum areas are dedicated to Korean traditional art, international contemporary art and special exhibitions.
In Sa Art Center is a landmark and the center of trend-making art and culture. The space includes an academy, art and wine shop, art gallery and open space. It is noted for high-standard exhibitions and its mission is to merge traditional with contemporary art through its cultural programs that blends classical aesthetics and modern inspiration.
14. Meet your Seoul Mate. Koreans like/love each other and have no problem in displaying their affection in public. Couples may dress in matching outfits, hug and kiss each other on the subway and busses.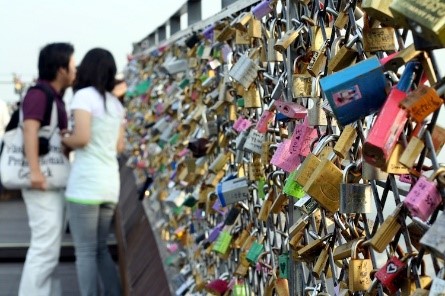 Soul2Seoul
Put Seoul, Korea on your to-do list. Do it soon! Visit the country, enjoy all that it offers. It is likely that Seoul will become part of your soul.
© Dr. Elinor Garely. This copyright article, including photos, may not be reproduced without written permission from the author.