Kvarner: Diversity is beautiful
Croatia is renowned for producing world-class tennis players. It was, therefore, appropriate that during Wimbledon fortnight, London's Queen's Club, which hosts one of the most prestigious grass tennis tournaments in the world, was chosen to promote tourism in Croatia. Presentations by the Croatian Tourism Board introduced guests to the attractions of one particular region – Kvarner, which promotes itself with the slogan: Diversity is Beautiful.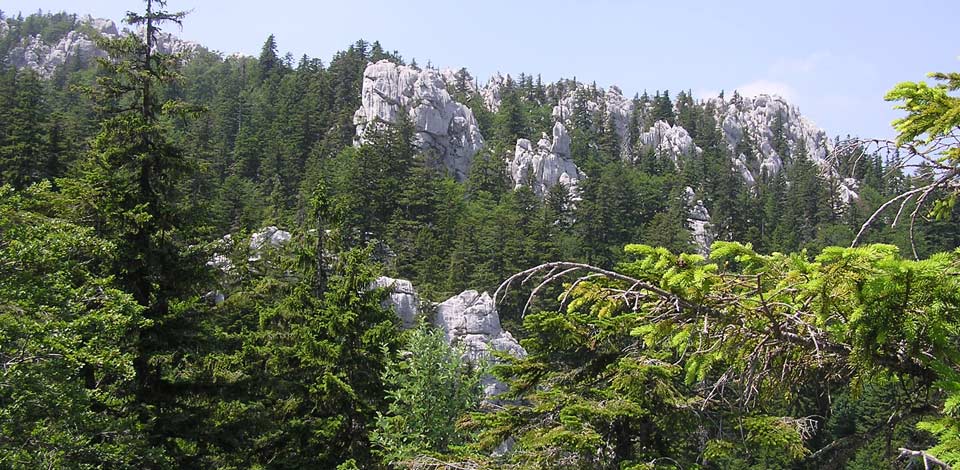 Landscape
Located in the northern corner of the Croatian Adriatic, Kvarner is a region where the Mediterranean touches the heart of Europe with mountains to the north, islands to the south, rocky coastline to the east and a large peninsula to the south. Its rich cultural heritage has been shaped by influences from the East and West. The stunning landscape combined with numerous historical and cultural monuments and sites has made Kvarner a favored destination for all tourists regardless of age and interest. With its hidden beaches and coves the region is ideal for those who prefer to be by the coast. You can swim, sail or go on a boat trip to view dolphins which have made their home in the surrounding waters. The island of Cres is a particular delight with more than 120 wild plant species.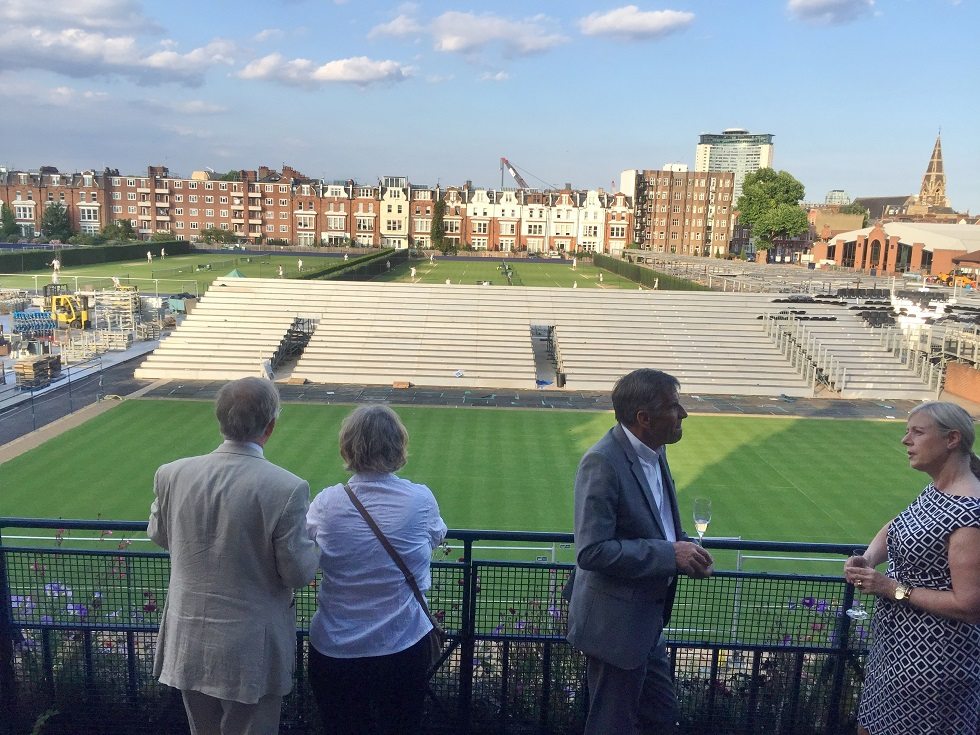 Terrace overlooking tennis courts at Queen's Club/Photo © Rita Payne
Activities
After arriving on the mainland coast, you can trek along paths through the green meadows of Gorski Kotar up into the Risnjak National Park – one of the relatively rare habitats in Europe where you can catch a glimpse of lynx and brown bears. Another option is a cycling tour across kilometers of marked trails offering spectacular views of mountain ranges descending into the sea below. If you want something more challenging you can try mountaineering. On a typical day, you could start with a race on a mountain and end on the deck of a sailing boat with the ocean's waves breaking around you.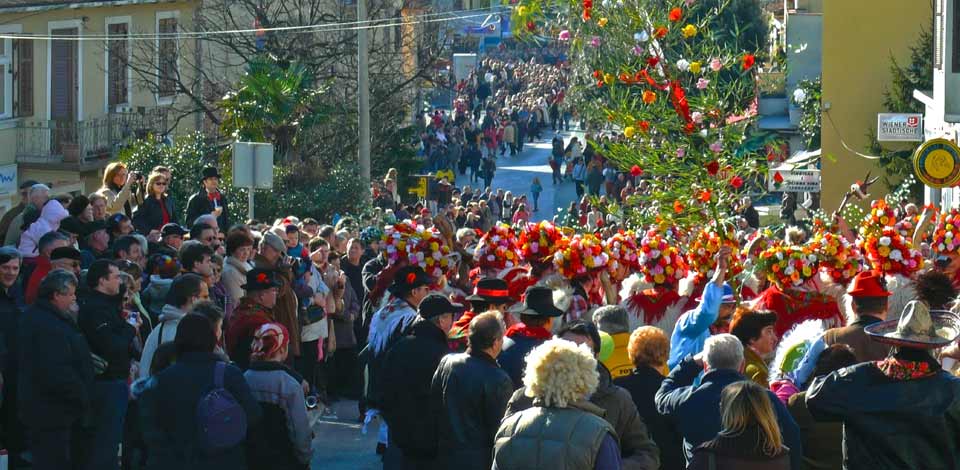 Sightseeing
Lovers of art and architecture will find much to admire in the city of Rijeka in the center of Kvarner: Art Nouveau, ornate Baroque and Venetian Gothic. The city has unique architectural gems designed by famous Viennese, Hungarian and Italian masters. There are many museums and galleries to visit. In Opatija's Palace people still waltz to the strains of Strauss inspired by the famous Viennese balls.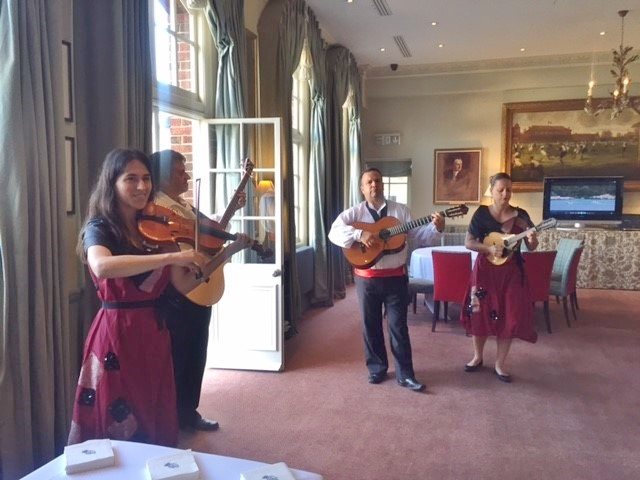 Croatian musicians performing at Queen's Club/Photo © Rita Payne
Music and festivals
Young people seeking action and fun can head to Rijeka's squares, bars, terraces and beach clubs to dance or immerse themselves in music. Again, diversity is the key word. Whether you are into electronic music, jazz or rock you will find something to suit your taste. An old paper mill hosts one of the popular small European festivals where heritage and pop culture sit together in perfect harmony.
Another highlight is the world-famous Rijeka Carnival where bell ringers, representing messengers of spring, dressed in sheep's wool and wearing masks, symbolically drive away the demons of winter. The annual event has gained a reputation as one of the biggest carnivals in Europe. Each year thousands of tourists descend on the city to enjoy the masquerades, processions and folk dances. Other towns are also taken over by fairs and festivals. On these occasions streets are packed with people dressed as nobles, peasants, artisans, fishermen and even witches from the past.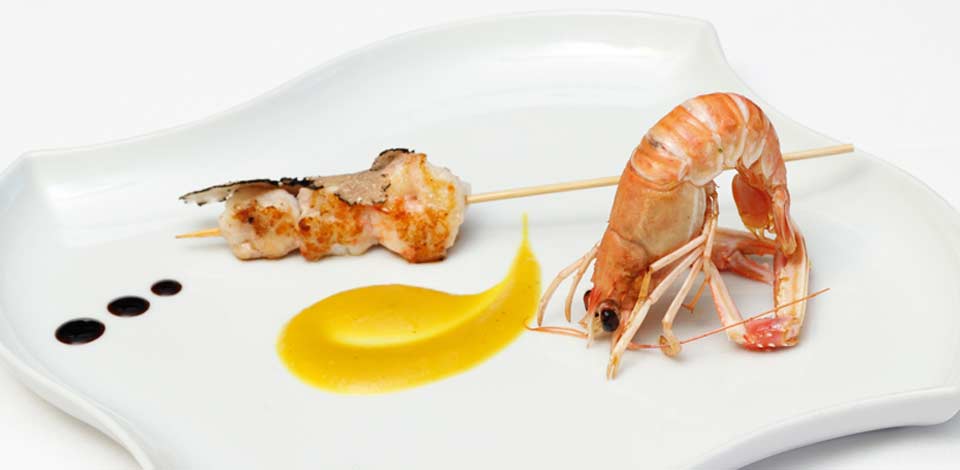 Food and drink
The food and drink is equally diverse. You can visit traditional tavernas where local hosts share freshly baked bread, goat's cheese, olive oil, delicious seafood all served with fruity local wine. Regional specialties include scampi, crab, octopus and mussels grilled or cooked in delicate sauces with tomato, white wine and garlic. For the more sophisticated palate award winning restaurants offer top quality international cuisine.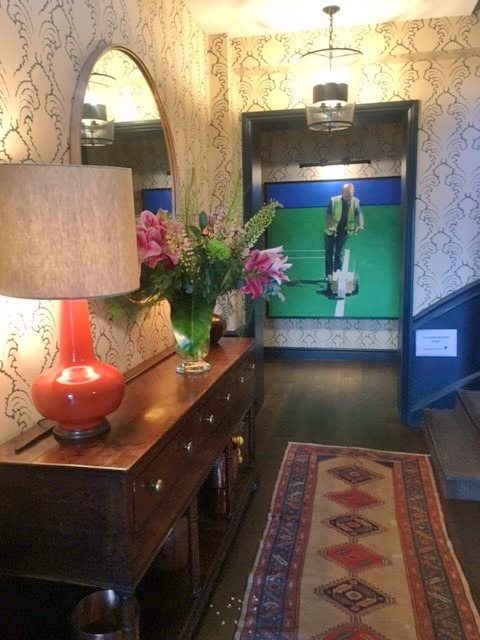 Queen's Court side entrance/Photo © Rita Payne
Travel
Kvarner region is easy to reach from any part of Europe. It is a short, two-hour flight from London. Visitors can drive there in just hours from Italy, Austria, Slovenia and Germany. It is served by four international airports. Once you have arrived getting around is equally painless. If you don't have a car the bus network is good and ferries and catamarans connect the mainland to the islands. An excellent motorway connects Kvarner to the rest of Croatia.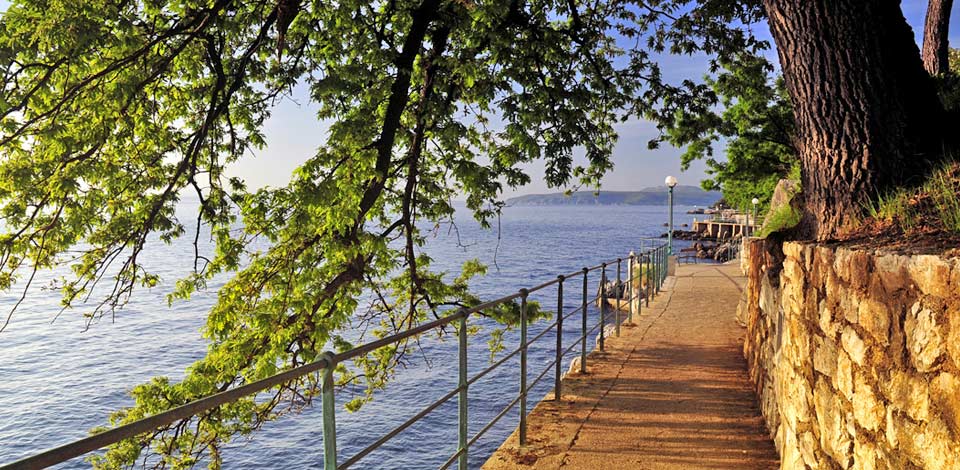 Diversity
Kvarner prides itself on its diversity. You can bask in the warmth of the Mediterranean or be energized by the bracing and clean air of Ucka Mountain and Gorski Kotar. You can relish the region's diverse food and explore historical sites. For those seeking something more tranquil you can book into a spa resort. If you are attracted by the delights of Kvarner and decide to travel there and explore the rest of Croatia you might perhaps learn the secret of why the country produces so many star tennis players.