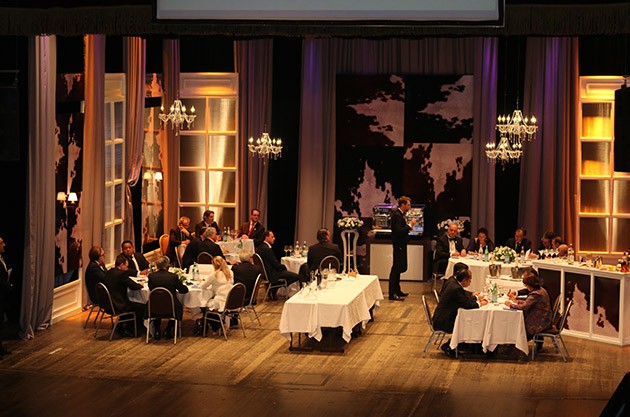 Master of wine vs Master sommelier: What's the difference? – ask Decanter
Matt Stamp MS speaks to Gerard Basset MW MS OBE, one of the very few people in the world to hold both master sommelier and master of wine titles…
MS and MW: how do they compare?
This article was originally published in decanter magazine in 2013 and has been updated and edited by the Decanter.com editorial team.
Awarded an OBE in 2011 for his services to the hospitality industry, Gerard Basset MW MS OBE is the former holder of the Best Sommelier in the World title after winning in 2010.
He is also one of only three people in the world to hold both the Master Sommelier title (acquired in 1989) and equally demanding Master of Wine qualification (1998).
'There's a cloud of mystery surrounding both qualifications,' he says. 'Both test candidates on wine knowledge and tasting skills but in a very different way.'
---
SEE ALSO:
---
Which path to choose…
'Inevitably, those in the catering industry will benefit most from the MS and if they work on the floor of a restaurant it should be easier for them to prepare for as it is more linked to what they do every day,' Basset says.
'For those in the wine trade and with a more academic mind, the MW is a more logical choice. However, I know many MSs who now work with great brio in the wine trade and a few MWs who operate with success in a restaurant; there's nothing abnormal about either situation.'
'For me, the gap of almost a decade between acquiring the two qualifications is key to my experience. I'd certainly not have passed the MW in 1989 – I wasn't ready to take this exam, and my English wasn't yet good enough,' Basset adds.
'Indeed, the fact that I left school aged 16 meant that it took some time to master the skill for the MW of essay writing, and in English. With the MS, on the other hand, many fear the practical tests, but I was a full-time sommelier then and so didn't find that too difficult. Obviously if you work in a wine shop instead of a restaurant floor, it would be harder.'
'What is important, is that each plays a crucial part in increasing wine knowledge and tasting skills. They are superb tools to improve standards and the image of the wine industry. Even talented wine professionals who do not take these exams will indirectly benefit, as they will exchange ideas with candidates and holders of such titles. So it is vital that these qualifications continue to exist, improve and adapt to the inevitable evolution of our industry.'
What you need to know for the MS exam
Wine laws, must weights and organoleptics: studying for the MS
The nature of the Master Sommelier exam's actual content remains a guarded secret, and the Court of Master Sommeliers does not release past exam material.
Candidates receive only general suggestions of scope: 'Speak with authority on the wine areas of the world,' or: 'Demonstrate courtesy and charm'.
The CMS requires a 75% mark or better in each of the three sections to pass, but candidates never receive an official score and the pass rate is notoriously low.
Mosel: An example of what to learn
The following is an example of one wine region – the Mosel in Germany – and some of the information I considered essential in my preparations for the exam:
Knowledge of Mosel history, geography, soil and climate
Memorisation of winemaking villages and vineyards
General attributes of Riesling wines from important sites
Understanding of winemaking techniques and effects of botrytis
Knowing organoleptic differences in kabinett, spätlese, auslese, BA, TBA, trocken, halbtrocken and grosses gewächs Rieslings
Identification of Goldkapsel wines
Solid understanding of German wine law and minimum mustweight requirements
Solid understanding of the VDP wine association, including both pre- and post-2012 terminology (grosses gewächs, grosse lage, etc), minimum ageing recommendations, yields, sugar levels, etc
Familiarity with top producers and their individual styles: JJ Prüm, Egon Müller, Zilliken, Dr Loosen, Karthäuserhof, etc
Understanding of vintage character from the 1970s to the present
General familiarity with German terminology, from einzellage (vineyard site) to anreicherung (chaptalisation)
Multiply the above by 13 – the number of German anbaugebiete (winegrowing regions) – and repeat for every major winemaking country in the world. Devote similar attention to spirits, beers and saké, and you will be in good shape for the Master Sommelier exam.
Gerard Basset is now co-chair of the Decanter World Wine Awards. This was taken from a feature in the March 2013 issue of Decanter magazine. Edited for Decanter.com by Ellie Douglas.
Got a question for Decanter's experts? Email us:

[email protected]

or on social media with #askDecanter
---
More on sommeliers:
Find out who won the culinary duel…
Who can pick the best wine – MW or MS?
Some of the names to know…
Who can match the best Australian wine with Asian food?
Habits that get under a sommelier's skin…
Can the MWs rescue some pride against the Master Sommeliers?
Researchers compared Somms to 'normal' people…
Even the professionals make mistakes…
No day is the same in a restaurant…
What made them love wine…?