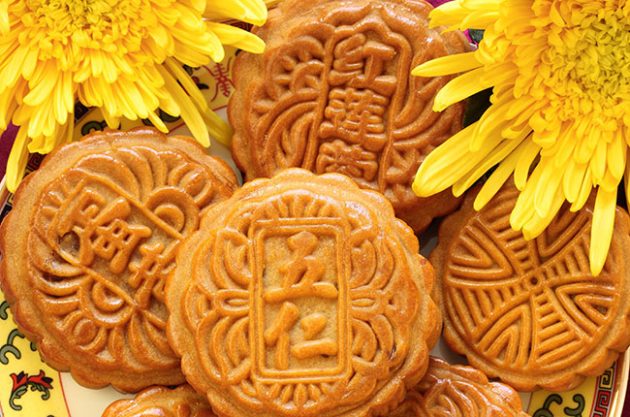 Mooncakes and wine pairing for Mid-Autumn Festival 2017
If you're celebrating 'moon festival' this year anywhere in the world, then these are the wines to try with your traditional mooncakes, according to expert judges from the Decanter Asia Wine Awards 2017. Additional reporting by Nellie Ming Lee and Sarah Wong in Hong Kong
First published on DecanterChina.com
What wines pair best with mooncakes, or are simply appropriate for the upcoming moon festival on 4 October, also known as Mid-Autumn Festival?
The classics
Mooncake is a traditional Chinese pastry the locals eat to celebrate the moon festival, aka Mid-Autumn day of the lunar calendar.
The most classic variety of mooncake is usually full-moon-shaped, featuring a thin, crispy skin and a thick, rich sweet stuffing of lotus seed paste with yolks from salted duck eggs inside.
Sauternes with its rich, honeyed, waxy sweetness and the balancing acidity is the top choice from Chinese wine experts.
While the famous Bordeaux sweet wine is usually not cheap, 'Château Rieussec, a premier Grand Cru Sauternes without the aching price tag of Yquem, could be a value-for-money choice,' said Mabel Lai, of Hong Kong Wine Academy, who was also judging at the 2017 Decanter Asia Wine Awards (DAWA).
Late harvest, botrytis-influenced Riesling with its refreshing acidity is a viable choice too, added Professor Li Demei, vice chair at DAWA 2017.
Meaty and nutty
Beside the classics, the savoury meaty mooncakes, as well as those with sweet stuffing and dried nuts, are also favoured by many.
Old Tawny Ports with their nutty, salty-caramel flavours and rich, mellow texture pair nicely with these mooncakes, said Professor Li.
With the improving quality and availability, a good Chinese icewine may do the trick too.
---
Related article:
---
Sparkling wine with mooncakes
Champagnes that have gone through long lees aging period usually carry profound yeasty, brioche aromas; they should go nicely with the rich-flavoured pastry, said Artur Aronov, head sommelier at Aberdeen Street Social in Hong Kong.
Alternatively, the festive fizz can be simply enjoyed on their own for those don't care much about mooncakes, he added.
Don't want wine? Everybody needs a break…
'I would recommend Pu-er tea, or (black) tea with no sugar to go with mooncakes,' said CH'NG Poh Tiong, vice chair at DAWA 2017.
'There are traditional occasions when we do not need wines,' he said.
---
Read more articles on DecanterChina.com
---