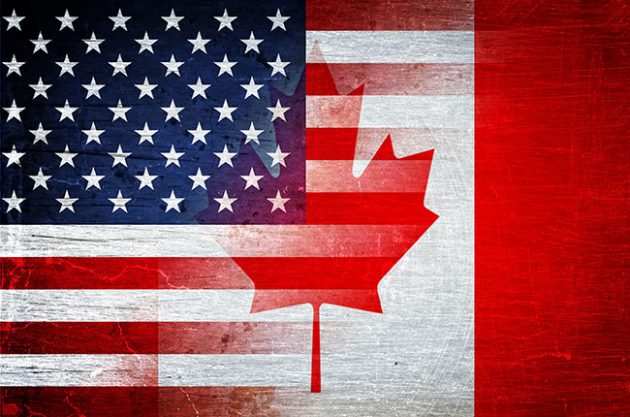 US re-kindles Canada wine dispute at WTO
US officials have re-started a dispute with Canada over what they see as unfair treatment of foreign wines in the country.
US officials lodged a second complaint at the WTO against Canada and its wine selling laws on 2 October.
They targeted British Columbia, a key winemaking region, and attacked a rule that says only wines from within the province can sit on 'regular shelves' in grocery stores. Imported wines must be sold in a 'store within a store'.
Canada is the top export market for US wines, with shipments valued at US$431 million in 2016, according to wine industry figures.
The US initially raised the issue with the WTO shortly before president Trump took office.
Its fresh complaint effectively re-starts the clock. It has requested a consultation period, and if granted would allow 60 days for both sides to discuss their differences at the WTO. If no solution is found, the issue may then go before a WTO panel.
The timing will raise questions about whether US officials are trying to ratchet up pressure amid ongoing talks on the North American Free Trade Agreement.
US, Canadian and Mexican officials held talks in Ottawa, Canada, last week.
Nafta, and the 1987 free trade deal between US and Canada, has helped US wine exports significantly. Shipments to Canada were only worth $22.9 million 30 years ago.
Now, the US wine industry, led by Wine America and the California Wine Institute, argues that Canada's wine industry has reached a point at which it no longer needs the trade protection that it has historically enjoyed.
However, the Canadian Vintners Association produced a poster recently to emphasise that Nafta 'has been a gift' for US wine and that jobs must be protected in Canada's smaller wine industry.
More articles like this: