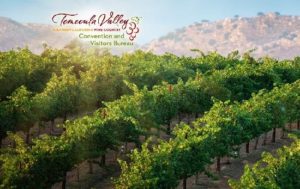 Noteworthy wines surface in Temecula, CA
We can thank the padres of Mission San Diego de Alcala for planting vine cuttings on their property in 1769, demonstrating the fact that grapes in the Temecula Valley could be grown successfully. However, it was not until the 1960s that modern wine growing was introduced.
One of the projects that kick-started the industry was the marketing campaign by local realtors who established vineyards and wineries in Temecula to attract potential home-buyers to the Rancho California area.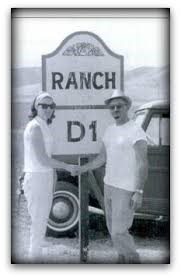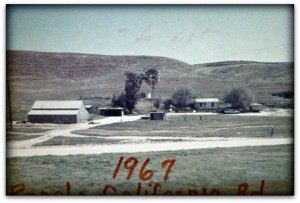 Luck and Pluck
In 1968, noted Hollywood lighting director and two-time Emmy Award winner (Stars of Jazz and the Merv Griffin Show), Vincent Cilurzo and his wife Audrey were wait-listed to purchase a McDonald's franchise in Escondido and were scheduled for the interview, until they spotted an ad in the Wall Street Journal, offering the opportunity to become a "gentlemen farmer" in Rancho California (renamed Temecula). Foregoing their spot on the franchise interview calendar they stopped in Temecula and instead of a Big Mac, they purchased 100 acres in this small rustic community with 350 people.
During their first year (1968) they encountered 56 rattlesnakes (among other challenges) as they planted Temecula's first commercial grapes (40 acres of Petite Syrah and Chenin Blanc). They went on to survive a grasshopper invasion, an attack of the glassy winged sharpshooter and Pierce's diseases (1999-2000). The first Cilurzo grape harvest was sold to Brookside Winery in Rancho Cucamonga. (It was not until 1978 that Cilurzo began producing his own wine, under the Bella Vista Cilurzo Vineyard label).
Winemaking Becomes Important
In 1974, Ely Callaway, a famous golfer, started Callaway Winery, heralding the start of large winemaking in the Temecula Valley. The vineyard was sold in 1981 to Hiram Walker and Sons. In 1975 John Poole started Mount Palomar Winery.
Today the Valley is recognized for growing grapes that flourish in warmer climates and include Zinfandel, Viognier, Syrah, Grenache, Sangiovese and Tempranillo. Riesling, Gewürztraminer, and Chardonnay are also planted. The moderate-climate Bordeaux varieties include Cabernet Sauvignon, Cabernet Franc, Merlot and Sauvignon Blanc. The terroir is considered well-suited to grape growing as the high angled sun is offset by cool coastal air that circulates through mountainous gaps by low pressure systems creating temperature shifts that cool hot grapes in the evening. The vines are rooted in granitic, well-drained soils.
The Temecula Wine Country is located west of the Rainbow Gap in Riverside County and the region officially became an American Viticulture Area (AVA) in 1984. The Temecula wine community continues to grow and currently there are over 40 wineries (with a master plan for 105). With more than 3500 acres of vineyards, it easy for tourist visits (most of the wineries are within a 3-mile radius). The tasting rooms and staff are very hospitable, and parking is not a problem. In addition, there are wine/tour busses that can be scheduled for modest fees – eliminating the need for a dedicated driver.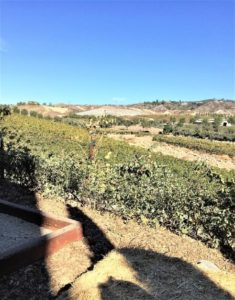 Foreign Direct Investment
The Chinese are all over Temecula as a result of the EB-5 visa investment program that allows US citizenship to foreigners willing to invest at least $500,000. With 20+ million people living within a 2-hour drive of the Valley, and a wine industry that is improving daily, the locale is a welcoming destination for investors.
• 12 Oaks
Multimillionaire investor David Liu recently acquired 700 acres of land in Riverside County where he plans to build (with Chinese investors) a wine resort, a residential community with multi-million-dollar homes (plus private vineyards), a Marriott branded hotel, a winery, and event space. The targets for the residential slice of the project focuses on the PRC and domestic markets.
• Avensole
Sheldon Lytton bought 22 acres in 2013 and has numerous Chinese investors for his Avensole venture that includes 16 acres of grapevines, a restaurant, tasting room, event space and 65 employees.
• Monte de Oro (owned by OGB, One Great Blend, Partners)
In 2001 an ad was placed in print and online (think Wine Enthusiast and Wine Spectator) for investors interested in a winery. The response was very positive and currently the Temecula winery lists approximately 67 owners from 28 different states as well as the UK and South Africa. The organization produces 10,000 cases of 13 different wines.
Wine All Day and All Week
Located a few miles from the historic center, the wine country is attracting hundreds of millennials interested in wine and each other.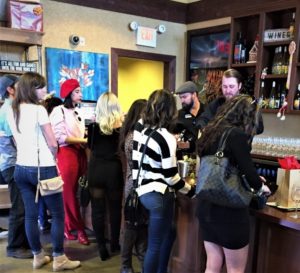 About 90 percent of Temecula Valley wine is sold either in the wineries' tasting rooms or through their wine clubs, according to figures from the Temecula Valley Winegrowers Association. The rest is sold outside the area in small restaurants – many of which are family owned.
The wine-tasting experience in Temecula is unique and personal. Most wineries are small, and family–owned. It is one of the few remaining California regions were winery visitors may actually meet the owner, winemaker or other principals in the tasting room.
Entrepreneurial Wine Makers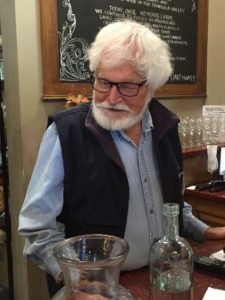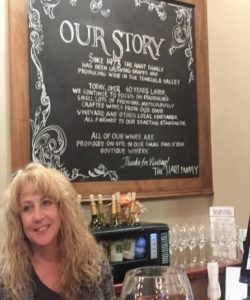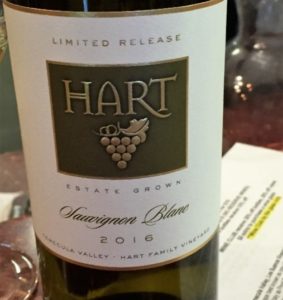 Hart Winery
It is the mid-1970s and Joe (an educator) and Nancy Hart with their 3 sons, planted 8-acres with Syrah, Viognier, Merlot, Cabernet Sauvignon, Cabernet Franc and Sauvignon Blanc. The winery was built in 1980 and thus began their wine- making adventure. The tools of the trade from fermentation tanks, barrels, hoses to pumps are clearly visible to visitors who lean on the wooden tasting counter, enjoy in conversation and enjoy the beauty of well-balanced wines.
Hart produces estate wines as well as Barbera, Tempranillo, Zinfandel and Aleatico. In keeping with the Hart philosophy (small-scale winemaking is an art form engaged in by a winemaker with a passion for wine), he produces only 4000 cases of premium wine annually.
This family owned winery is the oldest continually owned and operated winery in Temecula Valley, producing boutique wines for over 34 years. The wine is available through the Hart wine club or through the Temecula tasting room.
Baily Winery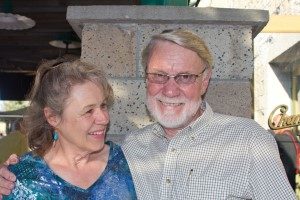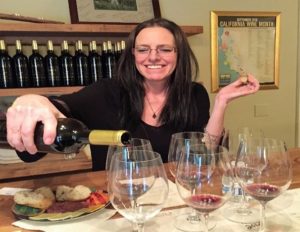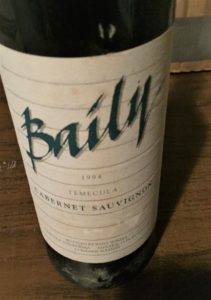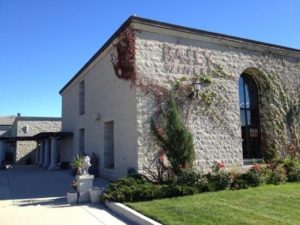 The year is 1981, Carol and Phil Baily, and with their two sons, left Los Angeles to move to Temecula Valley, taking up residence on a 100,000-acre cattle ranch that was becoming a residential/agricultural community. Already wine lovers and home wine makers, they planted their first acre of grapes in 1982, expanding to six acres the following year. They also started taking courses at the UC Davis in viticulture and enology.
In 1986 they built their first winery and offered their Cabernet Sauvignon (using the carbonic maceration process) for sale. The 27-acres of fruit has grown to include four different locations in the Temecula Valley. The soils are well-drained decomposed granite and use drip-irrigation. The Baily Winery focuses on Bordeaux grape varieties, but the inventory also includes dessert wines and roses, Riesling, Sangiovese, Chardonnay and blends.
Renzoni Winery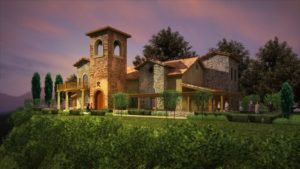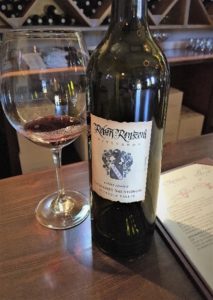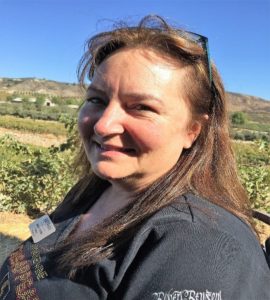 The Renzoni family began making wine 100+ years ago, in Fano, along the northern coast of Italy on the shores of the Adriatic Sea. Today, in the Temecula Valley, the tradition continues. Grandfather Domenic, as the patriarch of the family, believed in making the very best wine and today, the Robert Renzoni Vineyards and Winery, one of the newest winery in the Temecula area, produces estate grown Italian varietals (including Pinot Grigio and Sangiovese).
The property that was purchased in 2006 included vineyards growing on only a portion of the land. The majority of the property was virgin soil, perfect for cultivating several varietals. Today, the vineyards include 12 acres – 9 are planted with classic Bordeaux and Italian grape varieties and 6 in vineyard blocks.
The Estate manages pest control with organic materials, cover crops and other innovative and environmentally friendly techniques. From the beginning, the Winery has maintained a strict regime for plant care, the soil and the environment.
Lorimar Winery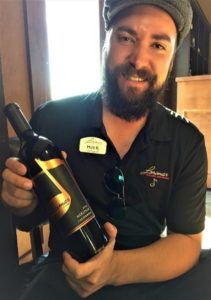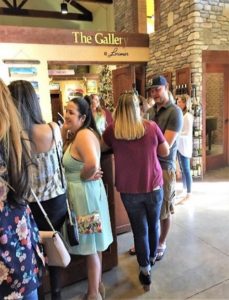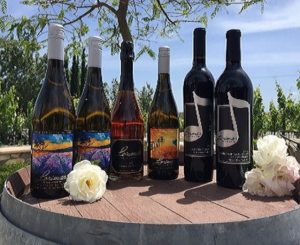 Lawrie Lipton and Mark Manfield (related through marriage), are the creative pair responsible for successful Lorimar Winery (the 37th winery in Temecula). Born in Kansas City, Missouri, Mansfield comes to the winery business through family bar and restaurant operations. Though he left the industry to get into real estate in California, he missed the wine/dine business and when Lawrie Lipton (who was living in Temecula), discovered that the Providence Winery (started by Jim Boner in 1999) was available and included 10 acres planted in Cabernet and Syrah, Manfield was impressed. He liked the idea that there were established vineyards, inventory and equipment with orchards nearby. Seeing the potential, he joined Lipton in the project, acquiring the vineyard (2010), and started Lorimar.
Their first plantings on 22 acres included Cabernet Sauvignon, Syrah, Grenache, Muscat, Viognier and Sangiovese (inspired by the fruit from France and Italy). The winemaker is Marshall Stuart.
5 Friends Winery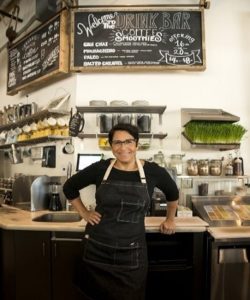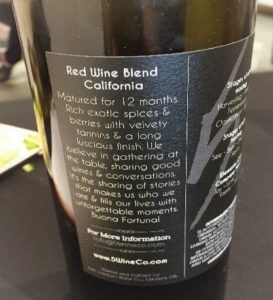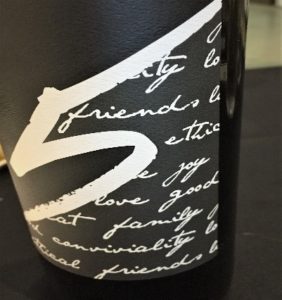 Developed by award winning chef, Leah Di Bernardo and Peter Balsamo, New York State Sales Manager, Peconic Bay Winery and Nautique Wines in Long Island, 5 Friends Wines are part of the EAT dining experience and should be tasted.
The number "5" has special meaning for the entrepreneurs: 1) 5 stages of the winemaking process – harvesting, pressing, fermentation, clarification, bottling; 2) 5 steps in wine tasting – see, swirl, smell, sip, savor and, 3) 5 boroughs of New York – Manhattan, Brooklyn, Bronx, Queens, Staten Island.
• Second Annual People's Choice Blind Tasting and Awards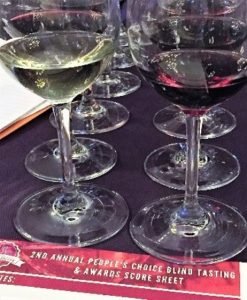 If you are willing to take the advice of wine consumers, the results of the recent People's Choice Awards for the wines of Temecula will help to determine the wineries you want to visit, in priority order. The competition invited 200 guests to blind taste 29 wines and rate than during a walk-around program. The top 12 wines were furthered judged by another blind tasting and rated. The top 3 winners were: Avensole Winery – 2014 Malbec ($32.95), Baily Vineyard & Winery 2014 Malbec ($25.00), and Doffo Winery 2015 Zinfandel ($72.00).
Getting Around the Wine Trail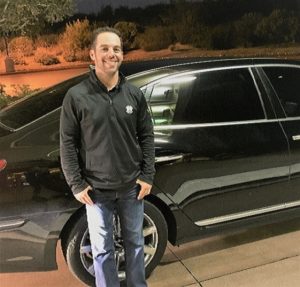 With an abundance of wines to explore, no one will want to be the designated driver. Be safe and secure by reserving a limo with Mike Reifeiss who owns and operates Aall In Limo and Party Bus. With four cars in the fleet, reservations can be made online. Reifeilss knows the terrain and the terroir, so he is very helpful in planning wine adventures in the Valley.
If a private limo is not part of the budget, many of the wineries can be visited by grabbing a seat on the Wine Hopper. The modest $20 fee provides visits to a few of the popular wineries as well as pick-up and return at various locations throughout Temecula.
Don't miss the opportunity to visit Temecula, California. For additional information: VisitTemeculaValley.com and click here.
© Dr. Elinor Garely. This copyright article, including photos, may not be reproduced without written permission from the author.
Currently reading:
53