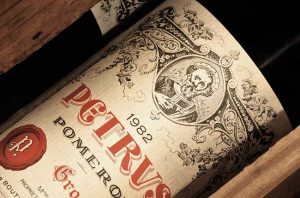 Petrus to launch counter-appeal against name ruling
Château Petrus has confirmed that it will file a counter-appeal against a court ruling allowing a Côtes de Bordeaux wine to carry the name Petrus on its label.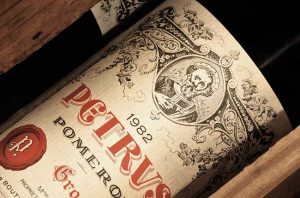 The comments by Château Petrus came days after news that CGM Vins had successfully argued for a court to overturn a previous judgement preventing sales of its wine, Petrus Lambertini No 2.
Meanwhile, a wine and intellectual property lawyer, Jean-Baptiste Thial de Bordenave, described the latest court ruling as 'legalising parasitism' and warned that it could bode ill for the Bordeaux region.
Château Petrus said that the case against CGM was about the risk of consumers being misled.
'A procedure was launched in 2011 against CGM because a seller on the internet was trying to sell one of the bottles marketed by this company, pretending it was our second wine,' Petrus said in an emailed statement. The Pomerol-based Château added that a separate civil case about the use of its name was also underway.
CGM Vins director Stéphane Coureau said in an email that its official trademark, 'Coureau & Coureau Petrus Lambertini Major Burdegalensis 1208′, has been legally registered since its creation and that he was currently marketing the 2015 vintage.
He did not provide current volume or value figures, but CGM's website says that it made 20,000 bottles of Petrus Lambertini No. 2 and 12,000 bottles of Petrus Lambertini from the 2011 vintage.
Coureau said the wine was named after the first mayor of Bordeaux – Pierre Lambert, or in Latin, Petrus Lambertini.
'Lambertini defended the city of Bordeaux against the King of Spain in 1208. For his heroism he was congratulated by the King of England, John Lackland. Our wine, is a piece of the story of Bordeaux and also of the history of England.'
He also said the wines' background stories are different and suggested that consumers would understand the historical difference. 'One speaks of the first Mayor of Bordeaux and the other of the first Pope of Catholics. There is no risk of confusion for the average consumer [as] the [appeal] court has fully recognised.'
However, while CGM's winning appeal judgement argued there are enough differences between the Petrus and Petrus Lambertini labels to avoid confusion, lawyer Thial de Bordenave said that this was only part of the problem.
'Even if there is no risk of confusion, there is a risk of association for the consumer,' said Thial de Bordenave, who was not personally involved in the case. 'They might not think it is Petrus, but they might think it is the second or third wine.'
A six-litre 'imperial' bottle of Petrus sold for £45,410 at a Sotheby's wine auction in London in March 2018.
---
Just published exclusively on Premium:
The post Petrus to launch counter-appeal against name ruling appeared first on Decanter.