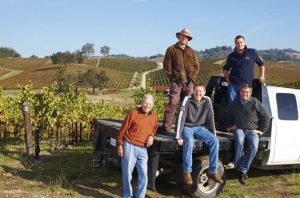 Robert Haas, Tablas Creek co-founder and wine pioneer, dies in California
Robert Haas, who co-founded Tablas Creek and pioneered Rhône grape varieties in California after spending decades championing French wines on the American market, has died aged 90.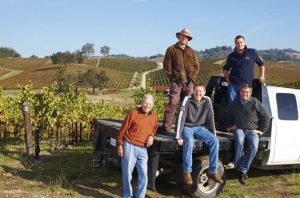 Robert Haas died peacefully at his California home last weekend, said Tablas Creek, the wine estate that he co-founded.
Many would agree with the winery's assertion that Haas was a 'seminal figure in American wine for 65 years'.
Haas is credited with doing much to foster Americans' love for wine, and French wine in particular, in the decades following World War Two.
He spent much of the 1950s hunting down great wines across France, for his father's retail business in New York, M. Lehmann.
It was then his importing of fine wines from regions such as Burgundy, Rhône and Bordeaux in the 1960s that initially brought him together with the Perrin family of Château de Beaucastel in Southern Rhône.
He became the Perrins' exclusive American importer through his Vineyard Brands business.
Later, when convinced that classic Rhône grape varieties would thrive in parts of California, Haas and the Perrins searched for suitable sites and founded Tablas Creek in 1989.
They also had to get the first vines through the USDA quarantine process, before they could be planted.
More than 600 growers around the US have since used Tablas Creek clones, according to the Rhone Rangers, a body set up to promote varieties from the eponymous French region and counting around 150 wineries as members.
'Bob was a man of great wines,' said François Perrin. 'He wanted every wine to be the produce of its terroir and the men who produced it.
'He spent the last 25 years of his life discovering the terroir of Paso Robles and more specifically that of Tablas Creek, which he completely invested himself in and deeply loved.
Perrin told Decanter.com, 'After the death of Jacques Perrin, our father, he has been our spiritual substitute. Today we feel like orphans once more.'
He added, 'He has forever marked the world of wine and developed a special link between French wines and the American market.'
Four years ago, in April 2014, Haas received a lifetime achievement award in San Francisco from the Rhone Rangers, the US group set up to promote Rhône grape varieties.
He was only the second person to win the award, following Randall Grahm of Bonny Doon Vineyard.
Alongside his love of Rhône varieties, Haas was also a 'great connoisseur of Burgundy wines', said Perrin.
---
The post Robert Haas, Tablas Creek co-founder and wine pioneer, dies in California appeared first on Decanter.