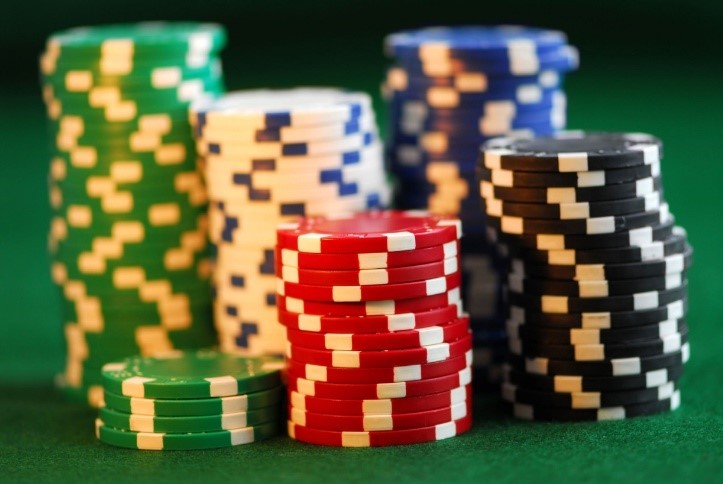 St. Charles, Missouri: Gourmets and gamblers in sync
In the USA, small towns with big leisure time options have a hard time getting noticed. Unless you have family or friends in St. Charles, Missouri, it is unlikely that this charming part of history and entertainment has been added to your bucket list although it combines small town friendliness with big city gambling, gourmet cuisine and excellent wines. The city is noted as the birth place of Chuck Berry, Randy Keith Orton (WWE) and I give it a strong "thumbs up" along with a robust recommendation to visit.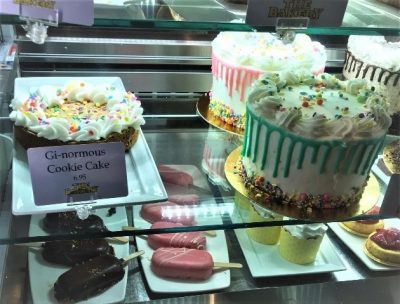 Before the 20th Century
For a short time, this city was ruled by Spain (following the 7-Year War); however, it was a French – Canadian fur trader, Louis Blanchette, who founded it in the mid-18th century, naming it Les Petites Cotes (The Little Hills). As a formally recognized city, St. Charles was on its way to becoming the third-oldest city in Missouri. Although it is now measured as "small," it did play an important role in the westward expansion of the USA as it was a river port and considered the last "civilized" stop by the Lewis and Clark Expedition (1804). It was such an economic engine for Missouri and became the first capital city for the state (1821-1826).
Ameristar the Lure of St. Charles
St. Charles is located near the eastern end of the Katy Trail, 225 miles of state park that is embraced by bikers and walkers. While attractive to outdoor leisure visitors, St. Charles is also a magnet for gamblers and gourmets.
Some casinos are one dimensional. You play the tables and the slots, you win or lose, have a few drinks, maybe get tickets for a show, and go home. Rarely do we go to a casino believing that we can go for a swim, spend a few hours at the spa, enjoy gourmet dining, hit the casino, enjoy a live band or show, and sleep comfortably in an attractively designed room – knowing that it will not break the budget.
Much to my delight and surprise, Ameristar Casino, Resort and Spa in St. Charles, Missouri (west of Lambert-St. Louis International Airport) has actually put together this happy package for guests and their families…gamblers and gourmets, spa-ing and night time revelers – finding Ameristar answers leisure -time wants and needs.
Overlooking the Missouri River in St. Charles
Ameristar (AAA Four Diamond) is a full-service luxury property presenting guests with:
• 130,000 square feet dedicated to gambling with more than 2000 popular slot machines and a large collection of classic table games with 17-table poker room; Baccarat Pit
• 7 gourmet dining options
• 12 unique bars
• 400 tastefully decorated rooms/suites
• 20,000 square foot of conference space
• 1 indoor/outdoor pool
• Spa (over 7000 square feet of spa-ing)
• Entertainment
Management Team Combines Leadership with Charm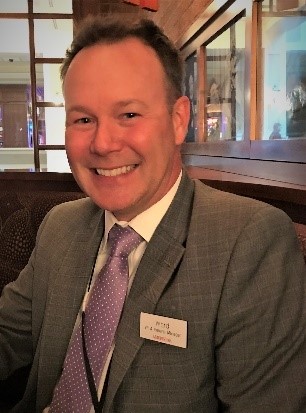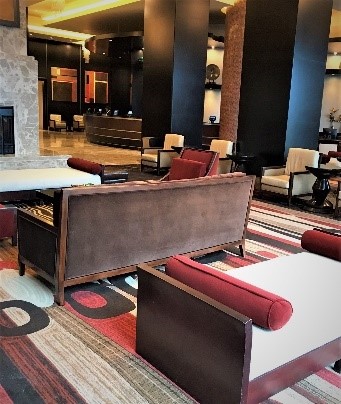 Ward Shaw. As Vice President and General Manager, Ameristar Casino Resort Spa, St. Charles, Missouri, Shaw's portfolio of responsibilities includes hotel and casino operations, human resources, finance, marketing, security and surveillance, purchasing and food/beverage.
Shaw developed his leadership skills during his college years at Vanderbilt University as a ROTC scholar and they were sharpened by four years as a naval officer and Navigator onboard the USS Roanoke in the Western Pacific. He received his MBA in Business Administration from Indiana University's Kelley School of Business. Currently Shaw is a member of the board of the St. Charles County Chamber of Commerce and Vice President of the Missouri Gaming Association.
Shaw's leadership style is well-received by employees and guests, as evidenced by the fact that the St. Charles Ameristar property is a recipient of the AAA Four Diamond rating and is the first and only hotel with this evaluation in St. Charles. US News & World Report ranked the property #5 in its Best Missouri Hotels (619 other properties were considered).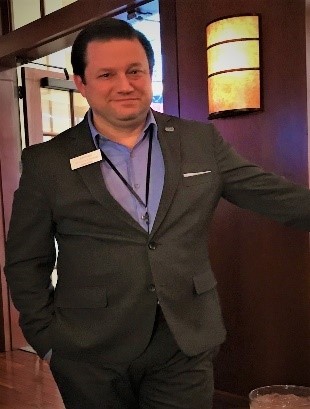 Michael LaPorte. As the Vice President of Food & Beverage, LaPorte controls food quality, menu creation and design, develops beverage programs and controls labor and costs associated with the properties food and beverage programs. He also develops staff training and motivation projects.
LaPorte combines these skill sets with a sense of humor and good will that must be a link to his NYU education where he majored in acting and performance arts. Finding the right balance between presenting guests with a quality product that is also enjoyable (even amusing), makes LaPorte an important part of the management team.
Before joining Ameristar, LaPorte was associated with the Hakkasan Group, where, as Executive Director of Restaurant Operations, he supported the organizations "brand first" philosophy, building restaurants and entertainment venues into globally recognizable brands in the hospitality space with a focus on service, design, and innovation in order to deliver a memorable guest experience.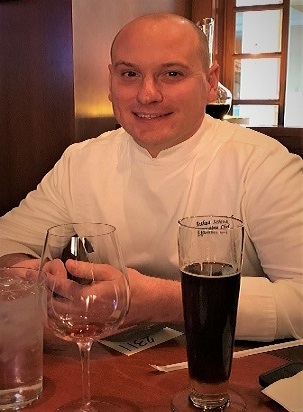 Joshua Schlink. As the Executive Chef Schlink's portfolio includes catering, budgeting, and scheduling for the seven dining outlets and 12 bars on the property. With a degree from Ivy Tech in Indiana, and classes at the University of Central Missouri in hospitality administration and management, Schlink understands the diverse culinary interests of the guests and gamblers who search for dining options that fit their budget and their palates, 24/7/365.
With a mix of movie star good looks, a light-handed, witty and personable style, Schlink makes it look easy to satisfy the thousands of international visitors who frequent the property for business and leisure wants and wishes.
Prior to his association with Ameristar, Schlink was with Mandalay Bay in Las Vegas, Nevada.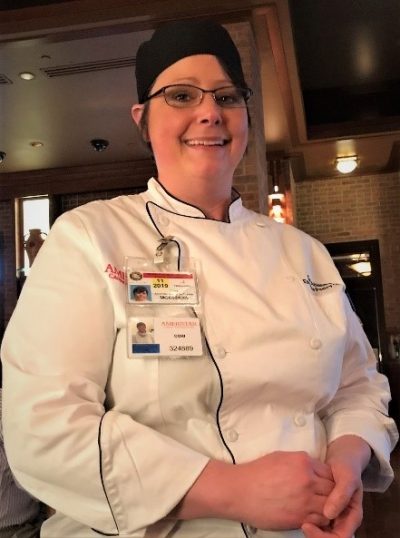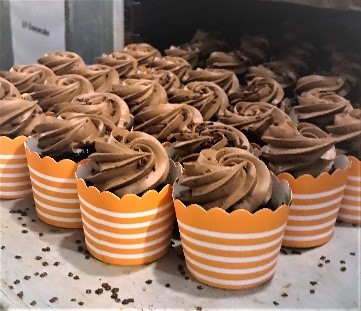 Cori Schlemmer. As the Executive Pastry Chef for Ameristar, Schlemmer is the go-to person for the desserts of your dreams. Her pastry displays are so incredibly beautiful they belong in Vogue magazine, next to designs by Valentino and Louis Vuitton. Prior to joining Ameristar, Schlemmer was the Pastry Sous Chef at L'Auberge Lake Charles Casino Resort and the Pastry Chef at Basin Harbor in Vergennes, Vermont. She has also worked at the PGA National Resorts and Spa in Palm Beach Gardens, and held positions at Greenhurst Country Club in Aubum, Indiana.
She studied at the Florida Culinary Institute where she was on the Dean's List and majored in international baking, pastry and culinary arts. Her studies continued at Greystone in St. Helena, California with classes on Artisan Breads and Advanced Wedding Cake design.
Schlemmer leads a group of bakers and pastry makers, designing unique desserts for all the Ameristar food outlets, room service, conferences and high-end guest functions. With over a decade of experience in kitchen and food service management, her specializations include wedding and specialty cake design and construction. She also creates high end amenities and show pieces working in chocolate and sugar to create award winning and delicious treats.
Schlemmer is involved with animal rescue and breeds/shows Paint and Quarter horses.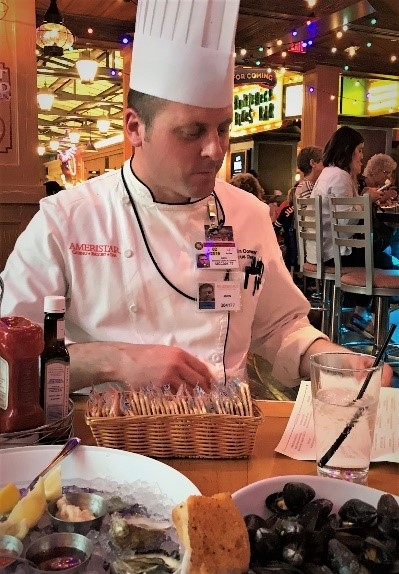 Mark Gaulde. As Chef de Cuisine, Bugatti's Steak & Pasta, Gaulden manages the Bugatti kitchen dining room. He is the first-in-command on a day-to-day basis, managing all food preparation employees, from the sous chef to fry cooks. His demanding position requires managerial, communication and leadership skills. This position also calls for a sophisticated and trained palate, as Gaulden is responsible for tasting and modifying recipes that appear on the menu.
As the Chef de Cuisine, Gaulden also tracks kitchen inventory, places order, monitors equipment maintenance and conditions, ensuring that kitchen operation meets state and federal health and safety codes.
This gourmet restaurant, located in the Ameristar St. Charles Casino, serves contemporary and traditional Italian American cuisine with a focus on locally sourced and seasonal ingredients. The space is perfect for casino winners, as well as couples celebrating anniversaries and executives heralding a promotion.
Appetizers feature iced colossal shrimp, charcuterie, and grilled Spanish octopus and Sicilian hot rocks. The restaurant is noted for its premium steaks, from filet and prime strip to bone-in rib eye and prime rib cuts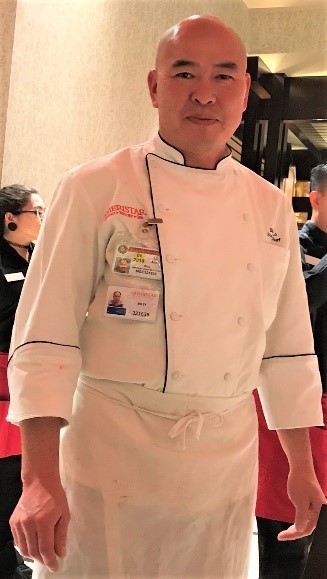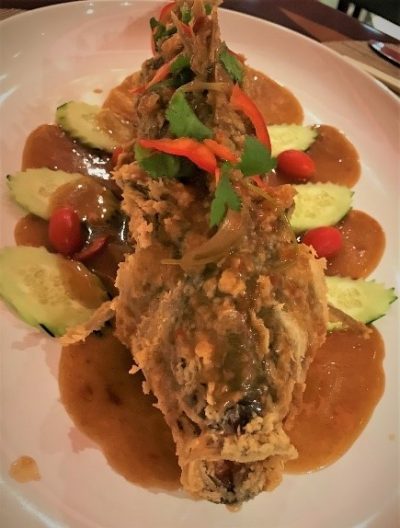 Billy Lo. As the Sous Chef, Asia Restaurant, located on the casino floor (no, the sound of slots will not interfere with your dining) guests at Low's restaurants must enter through a gate with an ID and pass gambling tables to get to the food. Although it does not appear to be logical – there is a reason. The restaurant is geographically placed behind the Asian gaming zone of the casino (Baccarat and Magic 7) and caters to a small but growing market of Vietnamese and Chinese guests, and the restaurant addresses their desire for gourmet Asian cuisine.
Dinner can start with a flight of sake or Taiwanese-style bubble tea (chai tea with honey syrup and small orbs of suspended tapioca). For appetizers there is beef satay with peanut hoisin dipping sauce. Main options run from General Tso chicken to crispy Szechuan beef. The check arrives, tucked in a giant fortune cookie (made in-house and delicious).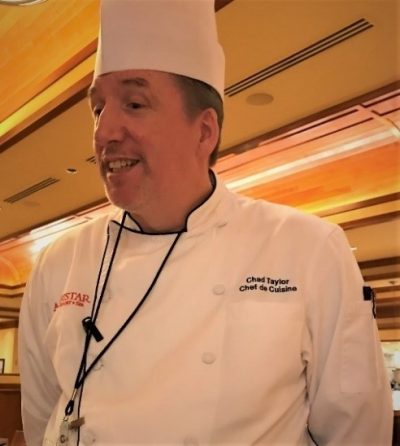 Chad Taylor. Chef de Cuisine at The Falcon Diner, Taylor brings over 20 years of experience to this high-volume restaurant. Although there is a focus on bottom line profitability, team development and leadership, dining at The Falcon is never a disappointment.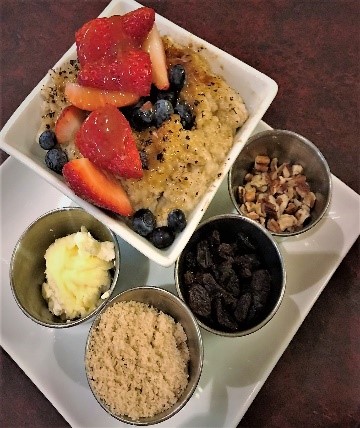 Pearl's Oyster Bar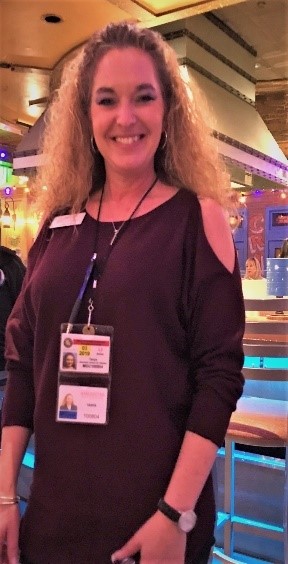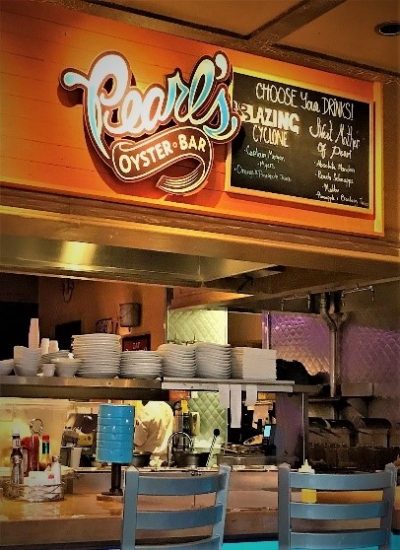 Tanya Walker is the Restaurant Manager at Pearl's Oyster Bar.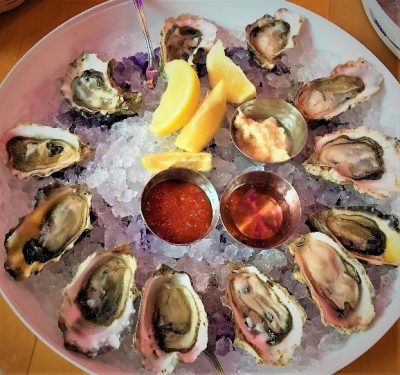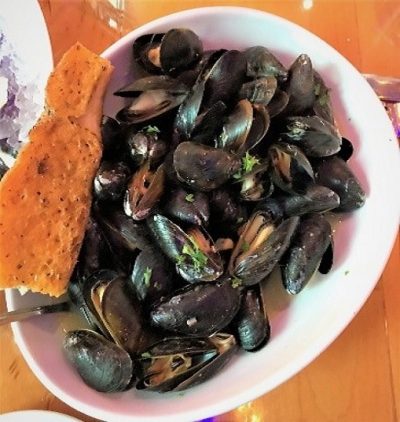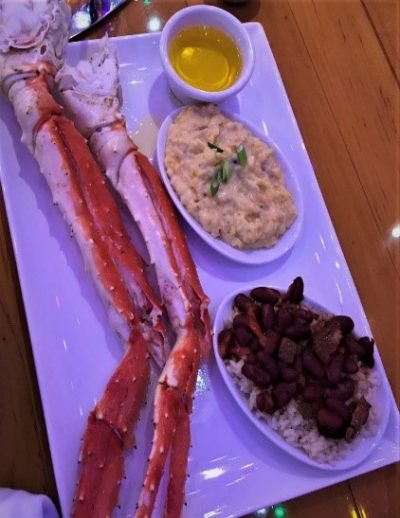 While all the dining options at Ameristar are delicious and the service is excellent, Pearl's is a personal favorite. It is also a go-to restaurant for hotel guests and visiting gamblers, so arrive early. A Yelp Reviewer determined that the restaurant was an "absolute must-stop when playing poker tournaments in the St. Louis area…just across the Missouri from St. Louis."
From Seafood and Chicken Gumbo to Bouillabaisse, from Seafood Boil, Alaskan King Crab legs, Snow Crab legs, and Maine lobster tails, to East and West coast oysters, this restaurant is a treat for foodies.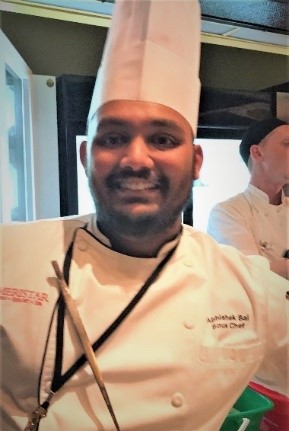 Abhishek Sia. If your palate preferences focus on steak, Sous Chef Sai at Bugatti's Steak and Pasta restaurant moves to the top of your to-do list.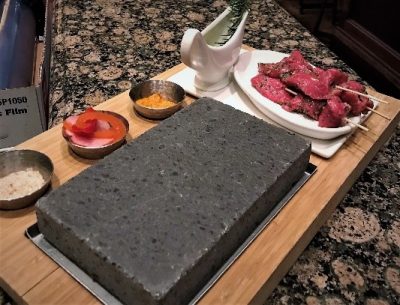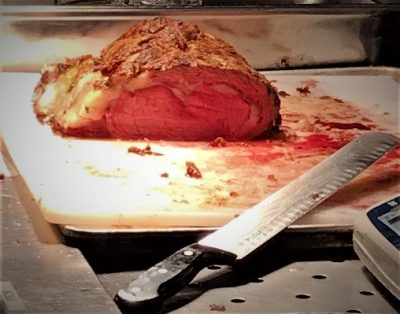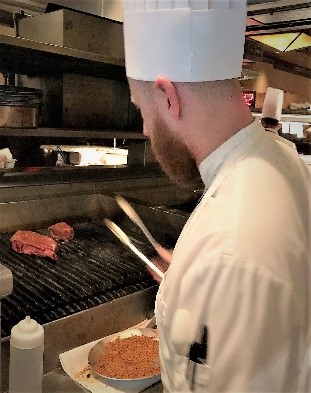 Whatever Your Wants and Needs
Ameristar has you covered: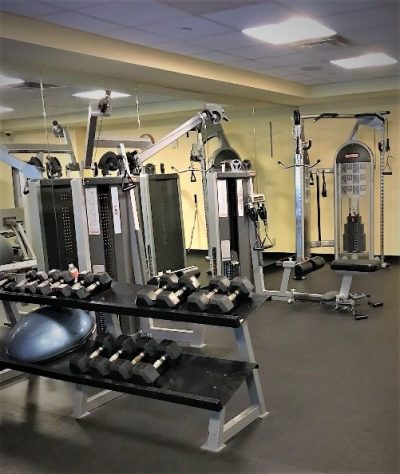 Daily workouts at the gym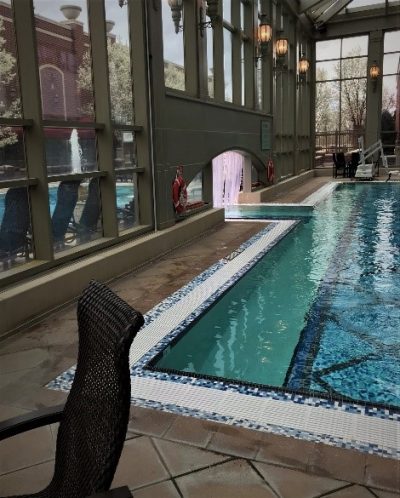 Indoor/outdoor swimming pools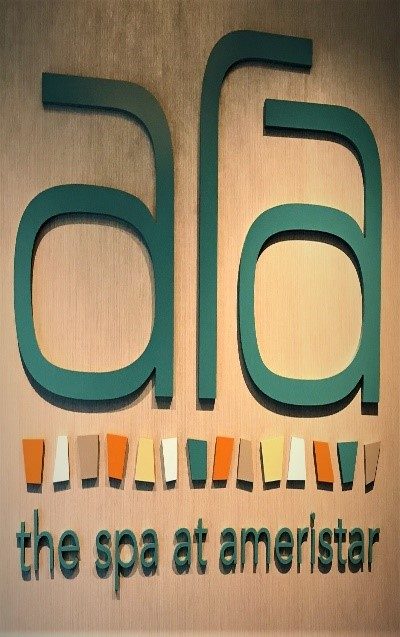 Spa for message and total relaxation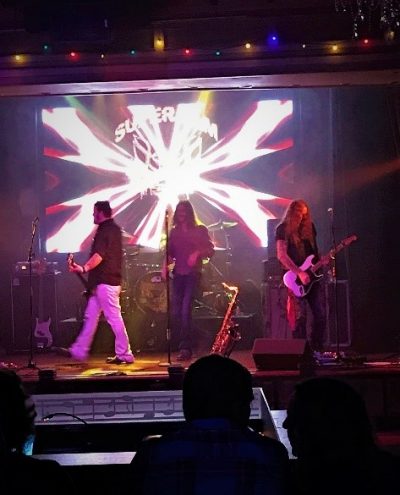 Nightly entertainment

Poker/Games of Chance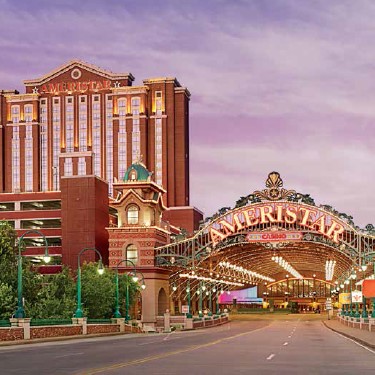 If you have not yet discovered this multifaceted resort in St. Charles, now would be a good time to contact the hotel and make a reservation. Ameristar is also the perfect location for discovering the vineyards, arts and culture of St. Charles. Plan at least 5 days for exploration and discovery.
© Dr. Elinor Garely. This copyright article, including photos, may not be reproduced without written permission from the author.