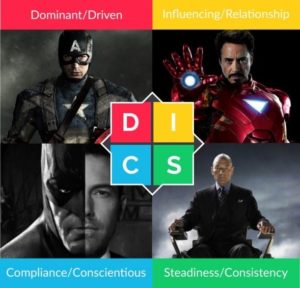 Super heroes and their wine list
Jason recently introduced me to the Super Heroes of NYC during a 3-hour Super Tour bus journey and walk around Manhattan. Please know that I am not a Super Heroes groupie. As a child, I preferred Zombies and science fiction to Batman and Robin; however, when the invitation to see the not-so-obvious New York world of Batman, Superman and the Hulk, the idea seemed like a reasonably interesting way to spend a summer morning – looking at Manhattan from a Heroes point of view.
Locations
During the tour, I learned that there are favorite haunts for our Super Heroes: Spider Man, the Incredible Hulk and The Avengers linger in Times Square, while Superman prefers the NY Daily News Building. The Iron Fist may be spotted in Gramercy Park, while the Dark Knight prowls around Wall Street and the X-Men and Spiderman prefer Battery Park.
When they have down time, a few Super Heroes may be spotted hanging out at the Turkey's Nest in Williamsburg (Daredevil), the 7B Horseshoe Bar in the East Village (Luke Cage's bar in Jessica Jones) and The Campbell Apartment in Grand Central Station (Gotham).
As erudite Jason identified buildings, streets and sections of Manhattan frequented by Super Heroes, I realized that I know very little about these engaging celebrities – beyond the fact that their mission is to save people. If Batman, Superman and Wonder Woman were going to become my friends, I wanted to move from their obvious skill-set (flying, tossing buildings, destroying bad guys); I wanted to know who they "really" are (personalities) and more importantly, their favorite wine and food.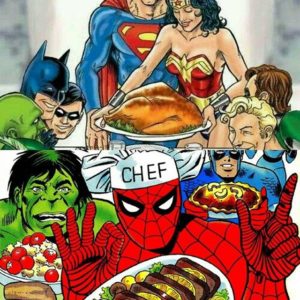 Personality Traits
1. Captain America is considered a Personality Type D. He is competitive, prefers to lead, and sets very high standards. He has a vision for the future and will defend it until the end. He is committed to representing America and its principles.
He is decisive. Once he makes up his mind, he sticks with the choice and is not easily swayed by others. According to Captain America, "When the mob and the press and the whole world tell you to move, your job is to plant yourself like a tree beside the river of truth, and tell the whole world – 'no, you move.'" Comic book fans have determined that Captain America is so trustworthy, they will follow him into battle.
Grape: The Riesling grape is known for its ability to age and the Captain is an older fellow. He likely enjoys a glass of Eiswein (since he was behind enemy lines in Germany during WWII) and Ice-wine (Canada) now that he is back in North America. Riesling spends a great deal of time frozen, which may explain his preference for these wines. They are also low in alcohol (9 percent) as the Captain is unable to become inebriated due to the super serum leaving him with a super-charged metabolism.
Favorite Food: Apple Pie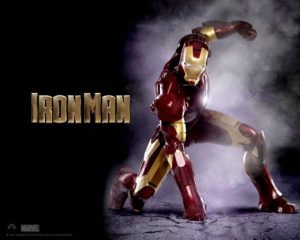 2. Iron Man has a Type I personality. He is charming, talkative and outgoing. He loves being recognized for his accomplishments; he is creative and enthusiastic. As Iron, or his alter-ego, Tony Stark, he seeks the spotlight. He loves attention so much that he does not hide behind a secret identity; everyone knows that Iron Man is Tony Stark. He is impulsive, talkative and fun-loving but has weaknesses; he is cocky, not a good listener, frequently focuses on popularity and not results. He loses interest when the fun is over and routine begins. Since he enjoys life:
Grapes: Pinot Noir, Pinot Meunier and Chardonay = Champagne with fine bubbles, crispy on the palate, enhanced by a flinty taste (as much as his arc reactor enhanced liver can tolerate).
Favorite Food: Decadent burgers or Filet Mignon
3. Professor X (Charles Xavier) is Personality Type S: He is loyal, empathetic and patient and has the ability to read and control minds. He uses his powers to resolve conflict and to building a society in which mutants and humans can live and work peacefully. He is an artful mediator and offers compassion and clear thinking to resolve conflicts. He is a teacher, mentor and father figure to all his students, and without him at the center of the X-men, things would fall apart.
Grape: Riesling. Professor X deserves a sweet reprieve from his endless responsibilities. The floral and apple tones match his demeanor.
Favorite Food: Banana. People who love the banana are loving, gentle, warm and sympathetic to their friends and family. They have a sweet disposition and enjoy harmonious relationships with their partner.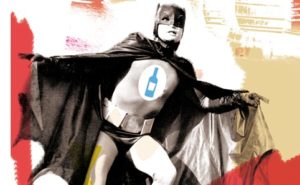 4. Batman has a Type C personality. He likes to problem solve after careful research and consideration. He prefers to work alone and has a reputation for being logical and precise. His bat cave is a functional lab, complete with super computers. He spends lots of time alone, brooding in his cave where he designs strategic plans of action. He is complex with intense duality between suave Bruce Wayne and Batman. Although Batman favors ginger ale (except when he went into retirement at the age of 55 and consumed copious amounts of whiskey), however, as Bruce Wayne he serves his guests the best wines, and their glasses are always full. Should he decide to join his guests, he is likely to be drinking:
Grape: Syrah. A perfect grape for the dark knight, the grape is dark, bold, forceful, peppery and powerful. It shows midnight-colored fruit with a leathery edge. Syrah is widely planted, internationally known and aggressive. It can be complex and brooding but is often smooth and elegant with wood, spice and earth notes.
Favorite Foods: Mulligatawny Soup (Batman Vol. 1 #701). Spicy soup with meat, vegetables and curry. French Onion Soup. Made with caramelized onions, meat and sherry. (Vendetta, Batman the Animated Series).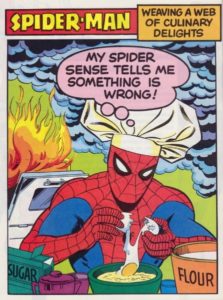 5. Spider Man is considered to be idealistic, dedicated, curious, extremely intelligent and logical. He is an introvert, has intense feelings, is motivated by ethics and thinks outside-the-box. He is loyal to people and causes and is intensely focused on making the world a better place. He can be flexible and laid-back but becomes defensive if a person, value or cause is threatened. He is likeable and has an off-beat sense of humor. He is also athletic, young, attractive and witty.
Grape: Pinot Noir. This delicious red presents challenges to wine growers, but with persistence and passion (two qualities Spider Man is familiar with), the result is a delicious tour de force with its heavy and rich mushroom and berry undertones.
Favorite Food: Aunt Mary's Cherry Pie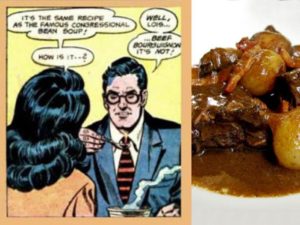 6. Superman is considered an honest, strong, indestructible, man of steel .
His Grape: Malbec. This robust and bold grape complements the energy and confidence of Superman. The spice and acidity of Malbec is enjoyable with or without food, and enhances good conversation.
Favorite Food: Beef Bourguignon with Ketchup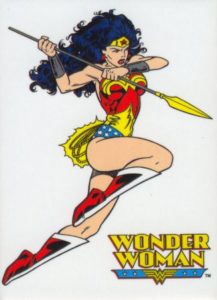 7. Wonder Woman is strong, golden, classical, tough, and sexy, with Olympic athleticism. As an accomplished warrior, Wonder Woman is also a fashion icon with her steel-like indestructible bracelets while adding a bit of kinky fetishes as she wields her whips and chains.
Grape: Chardonnay. Often full bodied and plentiful, Chardonnay can be either crisp and steel like or soft and golden. An agile and accomplished grape, more often than not it is classical and dependable. Considered one of the legendary noble grapes.
Favorite Food: Ice Cream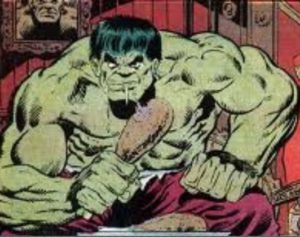 8. Hulk is easily aggravated. When agitated, he is a difficult to control behemoth, with rages that are destructive.
Grape: Nebbiolo. This grape is bigger, darker, bolder and more tannic than most. Heavy and complex, it can often have a bitter edge. It is notoriously problematic and difficult to control. A power-house of flavor, the Nebbiolo grape is fairly tough and resistant.
Favorite Food: Turkey Leg. With Dr. Strange's assistant looking on, the Hulk devours one of Wong's kitchen delights… the leg of a turkey. He also enjoys baked beans and hamburgers with lots of ketchup.
Super Heroes Need to Eat
I do hope that future movies and comics that chronicle the lives and exploits of our Super Heroes will increase the amount of time they provide for these extraordinary men and women to dine, enjoy a glass of wine, and have a bit of fun. They work so very hard to keep the world at peace, they deserve a refreshing glass of Champagne and a bit of caviar on their days off.
© Dr. Elinor Garely. This copyright article, including photos, may not be reproduced without written permission from the author.