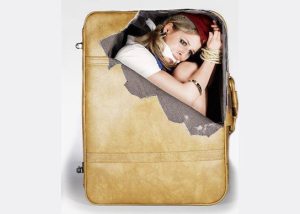 Travel in Africa Up Close: Enormous opportunities for tourism but leadership?
It takes 17+ hours to fly the 7960 miles from to Johannesburg, South Africa from New York City. When the trip is made in coach class this is a decision that is not made casually. Under the best of circumstances, economy-level flying is challenging. When the time spent in a teeny tiny seat for almost a complete day, the opportunities for being uncomfortable expand geometrically.
Just looking at the coach class section of South African Airlines SAA (even without people), can trigger a panic attack. When filled with passengers and babies, personnel and food carts, the scene makes New Year's Eve in Times Square look empty and quiet.
The good news for my outward bound trip was that the SAA flight was not completely sold out and I was able to expand across two seats and not feel like I was a body being compressed into a suitcase.
The bad news is that the remaining seats in the row were occupied by a man of giant proportions who thought that the entire row belonged to him, seizing the opportunity to occupy every seat in the aisle. Fortunately, I was able to reclaim my cherished space when I enlisted the aid of an airline staffer.
What to Know
Beyond the challenge of airline seating, travel throughout the African continent is not easy. Although the Mission of the African Union (55 African countries) is to promote a peaceful, prosperous and integrated Africa, little has been done to develop a strategic plan to implement the concept. Although the African Aspirations program for 2063 includes objectives for growth and sustainable development, political integration, and the support of Pan Africanism with a strong cultural identity and common heritage, progress is very slow.
It is not news that the growth of trade and tourism requires an efficient and effective infrastructure between countries. Unfortunately adequate land and sea connections (including roads, rails, and maritime) are currently unavailable. In some countries (i.e., Zimbabwe, South Africa), a few of the airports are starting to meet a demand for connectivity – but the modernization of all facilities is very slow.
It is also not news that border controls are chaotic, appear to be run by under-trained personnel who take their power of yes and no very seriously and frequently use their position to intimidate people seeking to travel from one country to another.
Visa costs vary from one country to another, with payments paid by a Canadian different from charges to an American. There appears to be little consistency in fee payment schedules, one country asks for a fee to enter while others want fees to enter and leave the country. Fee assessment(s) seem to be dependent upon the whims of the employees and not a set of established and fixed government-negotiated guidelines.
Another variable is the occupation of the visitor. People traveling on business or for leisure are treated differently and their visa fees suggest creativity rather than bureaucracy. Research through USA-based embassies and consulates prior to departure do not provide significantly accurate information, when/if guidelines are available at all.
Brand Africa
The exotic image of Africa is marred by poverty, strife, hunger, war, starvation, disease, and crime and a complex and disturbing infrastructure challenges travelers. Because perception is a reality the region self-limits many potential markets from visiting. While the public and private sectors should be working together to reconcile reality and perception with information that is current and accurate – an apparent acceptance of conditions (an ennui) is noted and accepted in both governmental and private sectors.
Looking for Leadership
Governments offer lip service regarding the importance of tourism development as an important economic engine. Speeches are written by African leaders calling for the national development of tourism as a mechanism to alleviate poverty, generate foreign revenue, and contribute to wildlife conservation; however, these leaders are not providing the resources necessary to develop a viable industry, leaving the growth entirely in the hands of private developers.
Currently, tourism revenues are generated through a narrow line of products such as wildlife and national parks based on a few species (i.e., the big five and the mountain gorillas). Leisure tourists are responsible for approximately 36 percent of the market and business travelers are responsible for 25 percent of international arrivals with 20 percent attributed to visiting friends and relatives. Other tourism categories include sports tourism, visits for medical treatments and attendance at meetings and conventions.
Leisure tourists with large budgets frequent Kenya, Seychelles, South Africa and Tanzania, while niche tourists participate in overland or cross-continental trips and adventures, cultural heritage, diving and bird watching tours. Lower-end tourists are likely to holiday in The Gambia, Kenya, and Senegal. Middle-income segments are missed because of marketing-errors – travelers perceive the cost of a tour to Sub-Saharan Africa as expensive in relation to its value.
To overcome the challenges facing the development and/or expansion of tourism executives will be forced to create an environment of political stability, enlightened governance, infrastructure development, consistent service standards, food /water safety, and personal security – all supported by an adequate budget and pro-active marketing and public relations programs.
Size Matters
The Tourism budgets for some African countries are very small. For example, Zimbabwe, with a National annual budget (2016) of $4.1 billion, allocated only $500,000 to tourism.
Very few countries are able to support tourism products without additional private sector resources. Kenya and Tanzania charge $40-$75 per day per person for park fees. The Rwanda Wildlife Authority charges visitors up to $750 per half day to track gorillas. Kenyans participate in tiered pricing systems with citizens and residents paying lower fees than foreign and international visitors.
Unfortunately, these fees are seldom sufficient to finance the multiple sustainability needs of parks, protected areas, and surrounding communities. Governments continuously search for add-on fees from minimally invasive businesses, and offer opportunities for tourists to contribute to the maintenance of the parks – but revenues generated are insufficient to cover costs.
Tourism Requires Planning
While South Africa is a popular hub, the nearby countries of Botswana, Zimbabwe, and Zambia offer interesting opportunities for unique travel experiences; hence, the first question is "Where do you want to go?"
Unless you have lived in Africa and/or know people who have lived or worked in this region, it is very difficult to determine where to go and how to get there. Unlike travel through the USA, Europe, Asia, the Caribbean and Mexico, it is not easy (and not recommended) to attempt a holiday in Africa without advance planning.
Tourism is recognized by the governments of the SADC countries as offering major opportunities for economic growth; however, Robert Cleverdon's research (2001) finds that they have "allocated few developmental funds" to this endeavor. The SADC Coordinating Unit (tourism protocol) and Regional Tourism Organization of Southern Africa (RETOSA) (regional tourism marketing organization with a public-private sector marketing focus) have been formed and some countries have developed a dedicated Ministry of Tourism. A few other nations have implemented joint public-private sector tourism boards or councils; however, these institutions do not have the "technically qualified or experienced officials needed to guide, manage and monitor the development of a diverse sector like tourism," and Cleverdon calls for the development of ongoing education and training programs that will develop groups of tourism professionals in each country. He also suggests that the countries "of the region… address the present failure to translate plan preparation into implementation" (Cleverdon, 2002).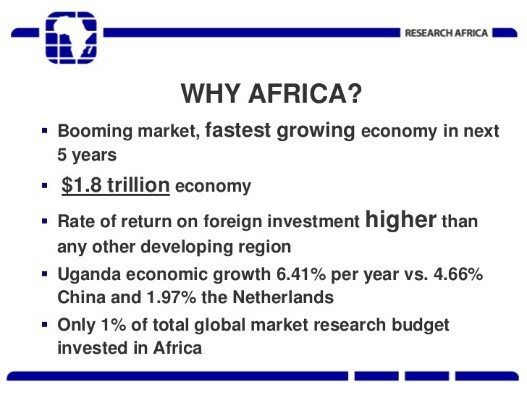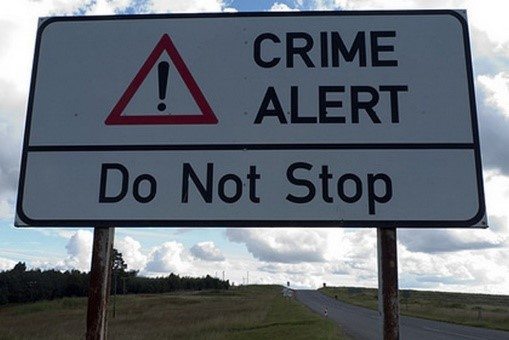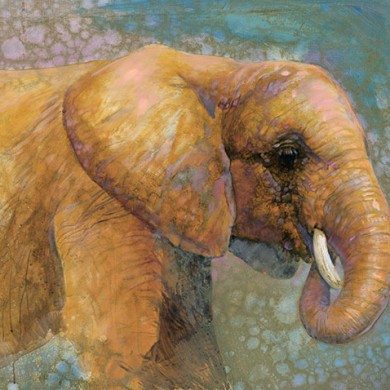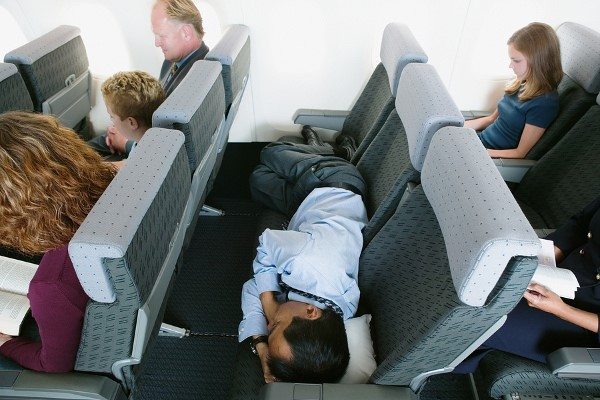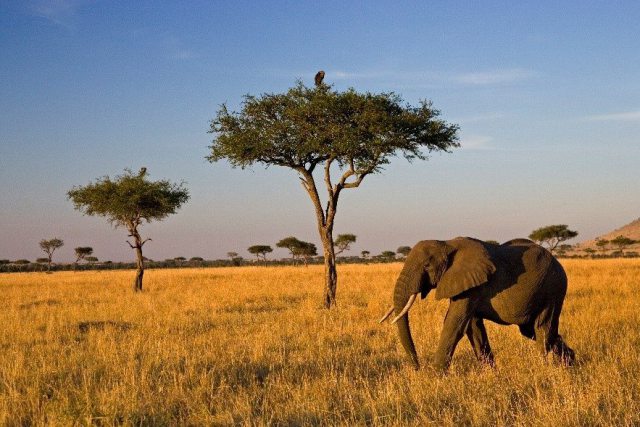 Insufficient Air
Robert Cleverdon's research of Southern Africa (2002), found that the difficulty of access to the SADC countries is one of the most frequently citied challenges facing tourism development. He determined that intraregional air services were "inadequate because the level of demand was insufficient to warrant" anything better. Cleverdon suggests that tourists might select the region if travel to/from other countries was improved. Inter-region cooperation would also improve tourism as many visitors travel via South Africa and other countries find this draining their tourism earnings. Long haul tourists are accustomed to daily frequencies and do not perceive current airline scheduling as adequate.
Unsatisfactory Infrastructure
Tourism requires a very large infrastructure and many countries are unable to finance this construction from the public sector budget. "Tanzania needs 500km of new or upgraded roads for tourism to expand significantly," according to Cleverdon. Looking at tourism as the only industry benefiting from the improved roads limits support for projects; therefore tourism executives need to work with all other economic sectors so that larger scale infrastructural investments support a wide range of users and uses enabling justification for the investment.
Human Resource Development
Some of the African countries do not have personnel resources with suitable skills and in sufficient numbers to adequately staff the hotel, travel and tourism industries as managerial success requires technical, linguistic and social skill-sets. Cleverdon suggests offering tourism in school programs to create awareness of the industry, as well as working with higher education tourism decision-makers to introduce institutes for training and learning.
Law and Order
Crime continues to be a weak link in the tourism promotion proposals. Crime, including violence directed at tourists, is widely covered in Western media and deters new tourism investment. Crime creates uncertainty and questions the safety of investments in the region. Cleverdon suggests the need to reduce crime through improved detection and resolution rates and incorporating these measures into the marketing campaigns of the destination.
Among the 10 top crime cities in Africa:
Rustenberg, SA (85.71 out of a possible crime score of 100 –Numbeo Report 2015)
Pietermaritzburg, SA (Capital of Kwa-Zulu-Natal Province; crime rating of 87.5 out of a possible crime score of 100 -Numbeo Report as of January 2016)
Johannesburg, SA (Capital of Gauteng province; 91.61 out of a possible crime score of 100 – Numbeo Report as of March 2016). Known as the "World's Rape Capital".
Durbin, SA (87.89 out of a possible crime score of 100; Numbeo Report As of March 2016). A 2014 report by the Mexican Citizens' Council for Public Security and Criminal Justice, Durban City was 38th among the 50 most violent cities in the world.
Cape Town, SA (82.45 out of a possible 100, Numbeo as of March 2016, an increase from the previous 3 years)
Port Elizabeth, SA (80.56 out of a possible 100 – Numbeo, as of February 2016; In 2014, Port Elizabeth ranked # 35 by the Mexican Citizens' Council for Public Security and Criminal Justice among the world's 50 most dangerous cities)
Nairobi, Kenya (Ranked 78.49 out of 100 by Numbeo as of March 2016).
Investments
The tourism industry is characterized, according to Cleverdon (2002), by large front-end investments and a slow rate of return. Investors usually flock to destinations that provide absolute certainty. The investment climate in the Southern African Development Community (SADC) region is, at best, uncertain. Cleverdon has determined that this uncertainty is obvious in the reluctance of investors to bring projects to the market and the setting of stiff criteria by the financing institutions for tourism proposals. His research indicates that Safe projects move forward, frequently creating an oversupply in such areas as Gauteng, the Western Cape, and the South African casino sector.
Potential
Having recently returned from visits to Botswana, Zambia, Zimbabwe, and South Africa, it is obvious that tourism demand is growing. Unfortunately, the structural changes demanded by an increasing number of visitors is not growing in tandem, leaving gaps in the service, transportation, technology, education and service sectors.
The governments of the African countries are encouraged to rally in direct support of the industry by providing the infrastructure foundation that can be enhanced by the private sector. Government leaders can facilitate ease through existing bureaucratic bottlenecks, facilitate air passenger access, and provide opportunities for the development and education of skilled labor. Government leadership is also necessary for improved security, enhanced health care, and other infrastructure support.
Joint ventures should be encouraged between local firms and international hotel operators so that enhanced learning and operational skill-sets from international organizations can be transferred to local business executives.
Hotel, airport, road, and rail construction projects can provide opportunities for more labor intensive activities through direct public procurement practices. The use of local material, technologies and small-scale enterprises will increase employment opportunities.
Do the Math. Market Research
There is a dearth of market research on tourism in the African region. African governments, in collaboration with development partners, need to develop and implement effective methods of collecting tourism data to accurately assess the sector's contribution to social and economic development. At present, many countries are experiencing a severe shortage of basic tourism statistics. With little information on how different components of the tourism sector contribute to its aggregate impact and economic development, it is almost impossible to develop a long-term marketing strategy.
Tourism Support
There are enormous opportunities for tourism development in the region which is rich in natural and cultural resources. Many of the countries are in the early stages of tourism and travel development, – making it the perfect time to schedule a visit. The challenges are linked not to its incredible resources but to the infrastructure and governance of the nations. Although there is a focus on sustainability, many irreplaceable parts of the countries are being lost (i.e., deforestation, loss of habitat and wildlife). International cooperation will be critical in transforming intra-African connectivity and international travel and tourism. We can help the nation protect its resources by visiting the region and supporting local enterprises.
For additional information: https://www.afdb.org/en/
The author, Dr. Elinor Garely is a member of TravelMarketingNetwork in New York.