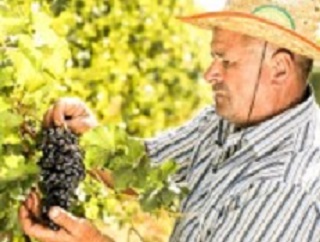 Wine from Kosovo – Not Costco
Searching for a WOW to pour into your wine glass? My suggestion: Wine from Kosovo, especially the 2018 Stone Castle, Rose, Pinot Noir, Rahoveci Valley.
Don't Get Puzzled
Some people confuse Costco with Kosovo. Recently, as I was pouring wine into a glass, and brought attention to the beautiful coral hue, I mentioned that the wine was from Kosovo and really delicious. The reply, "I did not know that Costco sold excellent wines." "No! Not Costco…Kosovo (!) the country that is located in a region of south-eastern Europe that was, at one time, an autonomous province within the former Yugoslavia.
With a population of approximately 2 million people, it is bordered by Serbia (north and east), North Macedonia (southeast), Albania (southwest) and Montenegro (west) with the Albanian Alps and Sar Mountains rising in the southwest and southeast.
I went on to explain that up until the time of a civil war, Kosovo had a large number of productive vineyards. Sadly, during the conflict many wineries were permitted to go fallow – and it has taken years for the industry to recover.
History
The wine industry, in what is now known as the Republic of Kosovo, dates back more than 2000 years. Until the mid-20th century most wines were homemade and produced by subsistence peasant farmers for their own enjoyment and sold to neighbors. In the 1950s the Yugoslav regime, noting the potential for industrial wine production, created three large "wine factories" and supported the production of wines until the mid-1980s.
The conflict seriously impacted on the wine industry. Before the war, exports were heavily focused on a single wine brand to a single export market. Amselfedler (blackbird fields), a sweet red wine from Pinot Noir and Gamay was a very desirable beverage in Germany. Millions of cases were exported each year and there was huge demand…and then there was the war. Wine from Kosovo with its place in the German wine market was usurped by similarly styled wines – such as a red from Valencia, Spain and it successfully replaced Kosovo within 18 months after the start of the Kosovan war.
War Stops Production – 1990s
Wine production and exports stopped for almost 10 years. The vineyards that were not damaged were abandoned and the demand for the sweet wine disappeared from Kosovo as other countries entered the market.
When the war stopped, several state-owned wineries were privatized, and the largest, Stone Castle, in the southwest part of Kosovo in Rahovec, was acquired. The sunny climate combined with a historically important reputation for Pinot Noir immediately placed the winery on the list of "businesses to watch."
Wine from Kosovo as an industry includes approximately 5,000 ha of land, 4100 grape growers in 7 regions with a total production in excess of 33 million tons from 7 vineyards (2004). The industry employs 1300 agricultural works, 120 family producers and includes 12 wineries of which 4 are privately owned. Wine making is an economic engine and an important export. Total exports of wine and grape-based alcohol exceeded 4.5 million Euro in 2013, an increase of over 32 percent since 2010.
Privatization
Stone Castle vineyards and winery was formerly known as NBI Rahoveci. It was built in 1952 and, and in August 2006, sold by the United Nations trust agency responsible for disposing of socially owned assets to Rrustem Gecaj, Hysen Gecaj and Harry Bajraktari (from the USA) for 5 million Euros and they committed to investing an additional 5 million Euros to bring it into the 21st century. Currently Stone Castle is considered one of the best operating enterprises in the country, with 5552 acres of premium vineyards and land under cultivation.
The winery has a capacity for producing 10-13 million liters of wine each year, and there is an opportunity to process approximately 70,000 tons of wine grapes annually. A recent investment of over US $15 million enabled the new owners to introduce modern technology and a bottling line, added stainless steel receival bins, de-stemmers, and must pumps, while providing professional training and revitalizing the vines.
The underground wine cellar has a storage capacity of 50,000 HL in wooden barrels, making it one of the largest privately owned wineries in Europe. Wine Enthusiast Awards have been given to the Stone Castle 2013 Shiraz, the Stone Castle 2014 Premium Vranca, Stone & Castle Amphora Red and Stone Castle 2015 Royal Riesling. Currently Stone Castle wines are available in the Balkans, Germany, Switzerland, Czech Republic, Croatia, Albania, Canada, Africa and the US.
The Grapes of Kosovo
Until recently there was no match between supply and demand for wine from Kosovo farmers and the demand for wine grapes. USAID, recognizing the issue, intervened and in 2013, through the New Opportunities for Agriculture project, started to convert a portion of Kosovo's wine grape vineyards, assisting farmers to regraft the vines to produce more lucrative grapes.
The regrafting process preserves the rootstock but changes the fruiting variety that grows from the stock. The process is less expensive than uprooting and replanting a vineyard. The process starts with pruning back the vine, then a short shoot (scion) of a new variety is inserted into the rootstock and, within a month, the tissues of the rootstock and scion merge and harvests can resume the following season.
The primary diseases are powdery mildew and a variety of bunch rots. The continental climate, fields located at a height of 300-400 meters above sea level and more than 200 sunny days a year make Kosovo an excellent locale for wine production.
Grape varieties include Cabernet Sauvignon, Merlot, Pinot Noir, Gamay, Chardonnay, Riesling, and local varieties including Vranac, Prokupac (red) and Smederevka (white). Raki, a local brandy, is made from fermented and distilled grapes.
There is ample rainfall during the summer; however, it increases the humidity in the canopy. Temperatures can be as low as -20 degrees C during the winter and higher than 40 degrees C in the summer. The vines are hand-pruned in January or February and the vineyard is ploughed approximately 7 times throughout the season. Most of the vines are dry grown although there is adequate water reserve; however, there is little infrastructure available to selectively water the vines.
Wine Industry Challenges
Challenges facing the wine industry include a shortage of skilled workers, a disconnect with educational institutions, dependence on donors for training, upgrading and limited access to capital. In addition, the marketing and public relations campaigns are inadequate, and there is an absence of development policies combined with insufficient administration of resources. The skill-set for making wines in Kosovo were lost for many years and they are slow to return because of a scarcity of institutional support for the sector combined with difficulties in distribution and sales.
However, the outlook for wine from Kosovo is positive as it has grown steadily, averaging 3.4 percent during 2009-2013. This is attributed to public investment in infrastructure, donor assistance and remittances. However, the World Bank estimates that Kosovo needs to more than double its growth rate to 12 percent for an entire decade to reach Montenegro's current GDP per capita level.
In My Opinion: A Go-To Wine from Kosovo
Stone Castle Vineyards and Winery. 2018 Rose, Pinot Noir, Rahoveci Valley
This delicious semi-dry wine is made from Pinot Noir grapes, all hand-picked in Stone Castle Vineyards, stored in stainless steel containers (white) and reds are stored in stainless steel tanks and fermented and aged in oak barrels for 5-months.
The eye is very happy with a coral hue while the nose enjoys the aroma of tangerine, grapes, cinnamon and other spice, cherries, sour cherries and strawberries. The palate is rewarded with silky, light, bright refreshing stone fruit flavors that leads to a pleasantly assertive, fresh and spirited finish tempered with light minerality. Enjoy as an aperitif and/or pair with turkey, roast beef, and grilled salmon.
© Dr. Elinor Garely. This copyright article, including photos, may not be reproduced without written permission from the author.