The Best Western Plus Palatin Hotel is a 4-star hotel with boarding house and annexed convention center at the heart of the wine-growing town of Wiesloch – between the historic cities of Heidelberg, Schwetzingen and Speyer. Due to its central position and its advantageous transport connections the hotel is well suited for visits of famous sites like the Heidelberg Castle, the romantic Neckar valley or the picturesquely dreamy landscape of the Kraichgau region. Surrounded by the rivers Rhine and Neckar, the Odenwald Forest to the North and the Black Forest to the South, the hilly landscape fits softly into the area between Heidelberg and Karlsruhe.
Far more than 100 castles recall the history of knights. The hours of sunshine are without compare in Germany, which is why the region is called the "Toscana of Baden". Best proof is the number of vineyards that are lined up for 220 miles along Germany's longest wine road. It connects the wine-growing regions of Baden and Württemberg. That wine is a solid part of its inhabitants' lives is demonstrated by the number of wine festivals in the region but also by walks through the picturesque vineyards, tours of caves and wine seminars that are being held.
The Palatin offers 115 comfortable rooms, 14 studios, 2 junior suites and 3 suites. The on-site restaurant treats its guests to regional and international specialities and selected wines – e. g. a Rosé wine from the hotel's own vineyard. Since 2012 the Palatin team personally takes care of the 27-ha vineyard in the vicinity of the hotel under the instruction of the "Winzer von Baden", a professional winemaker in the city. Guests and wine lovers are welcome to taste and enjoy throughout the year the "Vino Palatino", a superb Pinot Noir Rosé.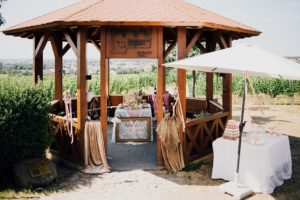 For those interested in wine there is the arrangement "Wine Journey". Included is a wine tasting of five different regional products. On one of the two booked evenings, a fine 3-course candlelight dinner/buffet is being served. But it's not just the palate that is being treated well: a grape massage completes this agreeable holiday package.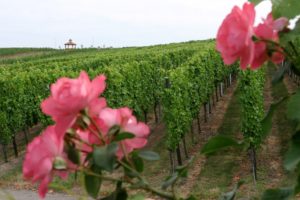 The Palatin hotel offers wine tastings and vineyard tours as a possible social program for business meetings. After a short walk to its own vineyard with a magnificent view of the city and the Kraichgau region different kinds of wine can be tasted and a common meal may be enjoyed outdoors.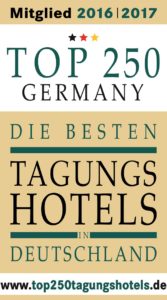 For more information, click here.