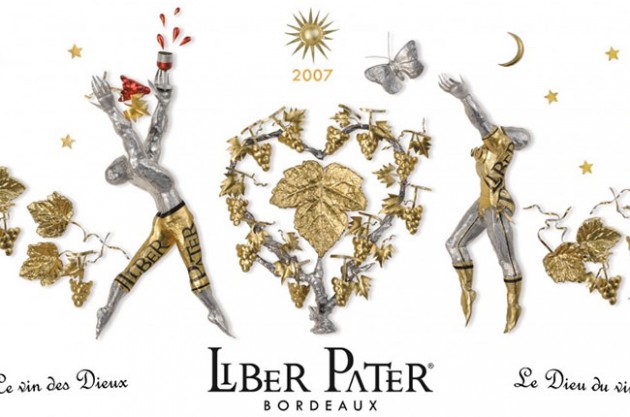 Anson: Reprieve for creator of long-lost Bordeaux wine
Jane Anson interviews the man at the centre of one of Bordeaux wine's more controversial stories.
We have been wrestling with this story since the summer. On the face of it, it's a simple good news piece for a local winemaker. You might remember Loic Pasquet – the man behind Liber Pater, one of the most curious and most expensive wines in Bordeaux.
You might also remember that in 2016 Pasquet was found guilty of defrauding the authorities of almost €600,000 in aids and grants from both the European Union and France Agrimer.
And that in a confusingly-timed separate case brought by French appellations body the INAO, he was also found guilty of contravening winemaking rules set out in the Cahier de Charges of his local AOC Graves.
The news was liberally covered in pretty much every French newspaper, so it seemed strange that the same press was extremely quiet about the fact that, on 14 June 14 this year, a French appeal judge overturned a key part of the verdict in the INAO case. The financial fraud verdict still stands, but Pasquet has lodged an appeal.
When I spoke to him, he was only too happy to send me the most recent INAO ruling set out by the judge. It said that the INAO inquiry 'raised questions about the way that Loic Pasquet carries out his viticultural work that are not in line with usual practices', but that he had not specifically contravened the local Cahier de Charges – rules – of the Graves appellation.
The court documents emailed to me by Pasquet seemed to be missing a few pages, so I called his barrister Jean Gonthier to try to better understand what was going on – and also what was happening with the separate financial fraud case.
He took me through some of the accusations listed in the original complaint – specifically that Pasquet was planning to plant ungrafted vines at 30,000 plants per hectare, instead of the more usual 5,000 to 10,000 in Graves. The judge noted that Pasquet had abandoned this idea and that the high density vines that he does have (at 20,000 plants per hectare) fall within the allowable regulations for space between plants and rows. The accusations regarding chaptalisation were ruled to be groundless.
'For a winemaker to be accused of fraud over what he puts in the bottle is a gross defamation,' Gonthier ,who was not Pasquet's lawyer for the original hearing, told me. 'My client found this the far more serious of the charges brought against him, and is extremely satisfied with this result.'
This rather neatly suggests that financial fraud is a less serious charge, but it does seem that Pasquet's winemaking has been deemed simply eccentric rather than illegal.
It backs up the argument, set out by Pasquet and his lawyer, that the disputes are in fact over his attempts to recreate the taste of pre-Phylloxera Bordeaux wine.
There's no doubt that he has caused a stir since arriving in Landiras just over a decade ago.
Rather than making just another Graves red, Pasquet instead read through ancient texts on 19th century winemaking, and set about planting 14 forgotten grape varieties that were typical at the time of the 1855 Paris Classification such as Castet, Mancin, Lauzet, Camaralet and Prunelard (alongside Sémillon, Petit Verdot and Cabernet Sauvignon).
These have been planted without rootstocks at high density, as was common in the 19th century. They are to be bottled as Vin de France, separately to his existing Graves wines that sell for prices upwards of €4,000.
The first results of the ancient varieties are now ready for tasting but have not made it onto the market – something that further complicates things when trying to work out exactly what is going on at the estate.
Clearly never one to let sleeping dogs lie, Pasquet said that he has launched his own defamation case against the INAO. While he says this year's verdict is 'a victory for the cultural heritage of wine and for the diversity of taste', he still mutters darkly about powerful figures with vested interests being unwilling to see him challenge the modern taste of Bordeaux wine.
As for the financial mismanagement case, his appeal against the guilty verdict is ongoing – as is the feeling that this most interesting and challenging of winemakers is not done yet.