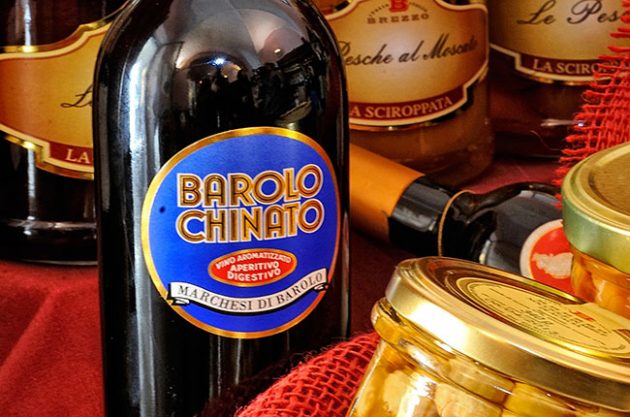 Barolo Chinato: Christmas after-dinner drinks sorted? – Ask Decanter
We explain a bit more about this curious after-dinner drink from Italy's Piedmont region. Will it be making an appearance on your Christmas Day menu?
Michael Garner, co-author of Barolo: Tar and Roses, explains what Barolo Chinato [pronounced 'key-nah-toe'] is all about in a nutshell:
What is it?
Barolo Chinato is an aromatised wine, such as vermouth, made by adding a maceration of herbs and spices to Barolo DOCG. It was invented in the late 1800s, probably by Giovanni Cappellano, a pharmacist whose family owned vineyards in Serralunga d'Alba.
Who makes it?
Cappellano and Cocchi remain the most famous producers, though many Barolo houses make Chinato. These include Barale, Ceretto, Cordero di Montezemolo, Marchesi di Barolo and Vajra.
---
Two to try this Christmas:
---
Where does the name come from?
Chinato takes its name from China, the Italian word for Cinchona officinalis, the native South American tree from which quinine is extracted.
The bark of this tree is one of the principal flavourings of Barolo Chinato, along with gentian root, camomile, cardamom and clove.
Editor's note
How is Barolo Chinato made?
Full recipes vary and are usually a closely guarded family secret, says Garner.

Barolo producer Pio Cesare says that it uses China Calissaja and Succirubra barks and macerates these with a 'small amount' of classic Barolo for 21 days.
'We then add a mixture of aromatic herbs, such as gentian roots, rhubarb, cardamom seeds, sweet and bitter orange, cinnamon and others,' it says. 'Then, after a few weeks ageing, we add the proper amount of our classic Barolo.'
The infusion then undergoes light fining and is aged in oak for four months, before being aged in bottle for a further two months.
A link to the past
Winemakers have been adding herbs and spices to wines for thousands of years, potentially at one stage to help preserve the wines during transport.
Vermouth, a close relative of Chinato and which counts northern Italy as one of its heartlands is often made with a light-bodied wine and is an 'aromatised wine' that has been fortified with spirit, such as brandy, which has been steeped in herbs and spices.
Read more about ancient wines styles in Andrew Jefford's interview with professor Patrick McGovern, known as the 'Indiana Jones of ancient wine'.
Extra reporting by Chris Mercer.
---
Got a question for Decanter's experts? Email us:

[email protected]

or on social media with #askDecanter
---
More articles like this: