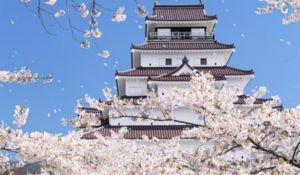 Emerging travel destination: Tohoku, Japan
Japan has seen a significant rise in international visitors with 2.3 million recorded by this June, an increase of 18.2% compared to June 2016 according to the Japan National Tourism Organization (JNTO). Often overlooked is the beautiful region to the north of Tokyo called Tohoku. The region reveals landscapes that will leave tourists speechless, and traditions that harken back to ancient times still intact for visitors to enjoy, minus the crowds.
Tohoku is made up of 6 prefectures: Aomori, Miyagi, Fukushima, Yamagata, Iwate, and Akita. As the entry point to the region, Sendai is merely an hour-and-a-half by bullet train from Tokyo and opens up one of the best-kept secrets of Japan. In order to navigate this relatively unknown area and provide travelers ease of planning and booking, Tohoku region has created a dedicated site to deliver a luxury experience.
The lush countryside and unspoiled beauty are ideal for nature lovers. There are four distinct seasons to experience: summer, fall, winter, and spring. The best times to visit are during the fall foliage in October, spring Cherry Blossom season from April to May, and summer for the vibrant summer festivals.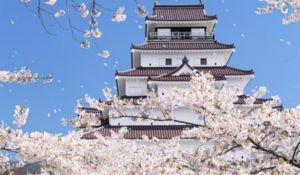 The following highlights should be on travelers' bucket lists:
• Culture: Walk in the shoes of a samurai warrior or witness the delicate giants during sumo wrestling training; visit World Heritage sites, temples, and monasteries one perched 1,015 steps up a mountain and worth the climb.
• Wellness: 10 different types of hot springs or "onsens" are found in Tohoku; the different minerals provide wellness and healing qualities, and quite a few accommodations offer onsens or even individual baths in a suite.
• Animal Lovers: Visit the infamous Cat Island or lesser-known Fox Village, located in Ishinomaki and Shiroishi.
• Foodies: Enjoy the best sushi in Japan in the Miyagi prefecture, which is the most densely populated with sushi restaurants than anywhere else in Japan, so much that the chefs compete.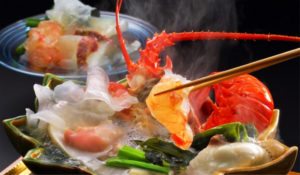 • Active Traveler: Cycling and hiking enthusiasts will find the best trails to do at their pace and distance; after a long day of outdoor adventures, visitors can enjoy a soothing soak in one of the many onsens.
• Whiskey, Sake & Wineries: Japan has come to master the distilling process to rival those infamous whiskey makers from around the world; visitors can make their own sake and label in Iwate Prefecture (Sekinoichi Sake Brewery); visit Akiyu Winery founded by a tsunami victim in 2015 and architect in Miyagi Prefecture, who decided to open a winery using locally-grown grapes.
• Hands-On Crafts: Craft making, interacting with the local artisans with a pottery class, candle painting, making sake, or even a Japanese sword appreciation experience.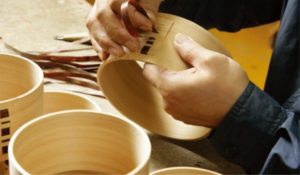 • Finding Zen: Learn to meditate like a monk or go to the Lamp no Yado Hotel (Aomori Prefecture) to completely unplug.
• Accommodations: Stay in traditional Ryokans, farm stays, or luxury accommodations such as Chikusenso Mt.Zao Onsen Resort & Spa (Miyagi Prefecture), Kakunodatesanso Wabizakura (Akita Prefecture), Yunushi Ichijo (Miyagi Prefecture), Oirase Keiryu Hotel (Aomori Prefecture), or Onyado Kawasemi (Fukushima Prefecture).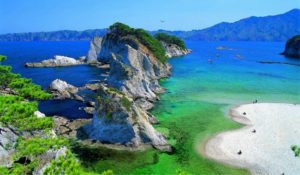 Getting Around
• Air: Each prefecture has its own airport, so it's easy to fly and cover more ground as a result.
• Rail: The Japan Rail Pass makes moving about efficient and affordable on the infamous bullet trains, and luxury trains are available.
• Car: Rentals are available and allow travel at visitors' leisure; additionally, local drivers can be hired or luxury options like a private chauffeur.

Currently reading:
1,390