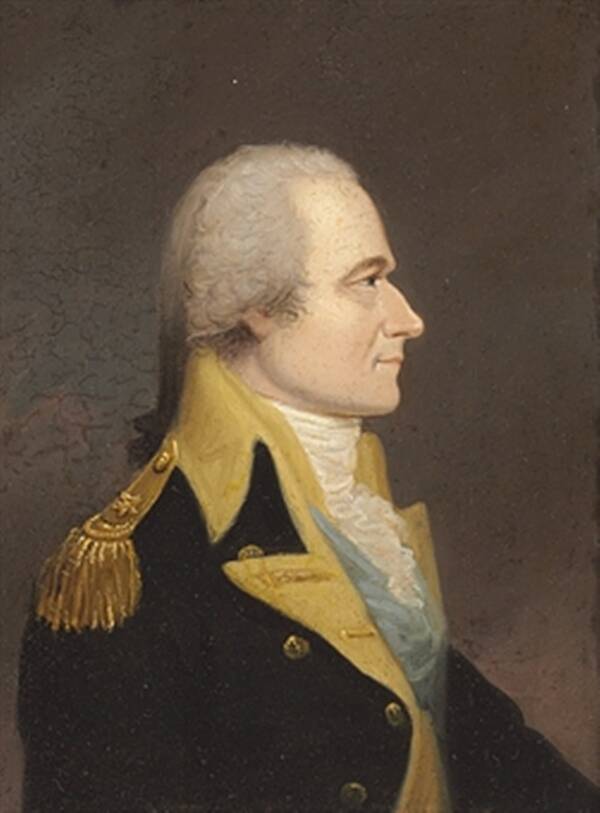 Hercules Mulligan: New Taste Experience
Do you like rum?" "Yes, I do."
"Do you like rye?" "Not so much."
I was curious but not overly concerned when I was given the chance to drink a combination of three Caribbean-aged rums and three aged rye whiskeys that had been infused with bespoke bitters and macerated fresh organic ginger.
Stimulus
The recipe was inspired by the American Revolution (1765-1791). During this period in history, there was a colonial boycott of British rum from the Caribbean, motivating the colonials to start distilling rye whiskey. Rum was the preferred beverage of the period and many mixed the rye with the rum to stretch the rum.
Careful
As a wine writer, I approach a new release with caution. I look for color. Unfortunately, the dark opaque bottle kept the hue enigmatic. Then I studied the label. A bit off-putting as it displays an open scissor and a thimble. My nose was anxious to smell the contents. Fortuitously there was a reward waiting for me. The aroma presented one of my favorite drinks – rum, with overtones of cherry, cinnamon, and honey.
Carefully I poured a small amount of Hercules into my glass. I am a cautious drinker and there is no need to be wasteful. The liquid in the glass presents a lovely light goldenrod hue and with air to breathe, the aroma sends delicious whispers of honey, spice, and rum to my nose. Anxiously I take a small sip and…it is absolutely delicious; this is heaven in a bottle.
I poured a little more for me, and then shared it, straight up, with my guests, filling their glasses almost to the brim. Yes, I was being generous, but this is a taste experience that must be shared and shared with generosity.
When is the perfect time to sip?
Just about always. It is perfectly paired with a hot black tea or demi-tasse coffee on a long winter evening. Delicious enough to stand on its own or over a few ice cubes; it is too good to mix with anything else.
What's The Story?
Okay. No more mysteries. Hercules Mulligan Rum and Rye pays homage to an Irish immigrant who was a friend of Alexander Hamilton (1770s), became an entrepreneur, as well as a spy and hero of the American Revolution.
Mulligan was one of the first colonists to join the Sons of Liberty (founded to advance the rights of the colonists and to fight taxation by the British government), and the New York Committee of Correspondence (members corresponded with each other to express ideas, to confirm mutual assistance and coordinate resistance to British imperial policy).
Hamilton suggested Mulligan become a spy for the Continental Army. He had proximity to the enemy (British military). As a bespoke tailor, he outfitted the high-ranking officers and New Yori's super-rich at his shop located in lower Manhattan (1774). By flattering them, stroking their egos, offering them Spirits, and asking the right questions, he gained insight into the enemy's movements. He could figure out the British actions by noting when the officers needed their uniforms returned. After gaining information he sent his slave to ride to Washington's headquarters with the information. On two separate occasions, his information prevented General Washington from death and/or defeat.
Originators
Hercules Mullins is produced at a craft distillery in Upstate New York. Mario Mazza is responsible for making and bottling the spirit at Five & 20 Spirits & Brewing, a family-owned distillery in Westfield, Chautauqua County. Steve Luttmann, a New York City drinks entrepreneur and the founder of Rum & Rye is also credited with creating LeblonCachaça. Previously he was Senior Vice President of Marketing at LVMH Moet Hennessy Louis Vuitton in New York (2002-2005). He has also been associated with Unilever where he was responsible for product introductions in South America and various divisions in the US, Brazil, and Austria, and was the Marketing Director for Lipton Tea & Beverage. Luttmann obtained his MBA from NYU's Stern School of Business (1992) and graduated from Penn State with a BS in Finance and Economics (1987).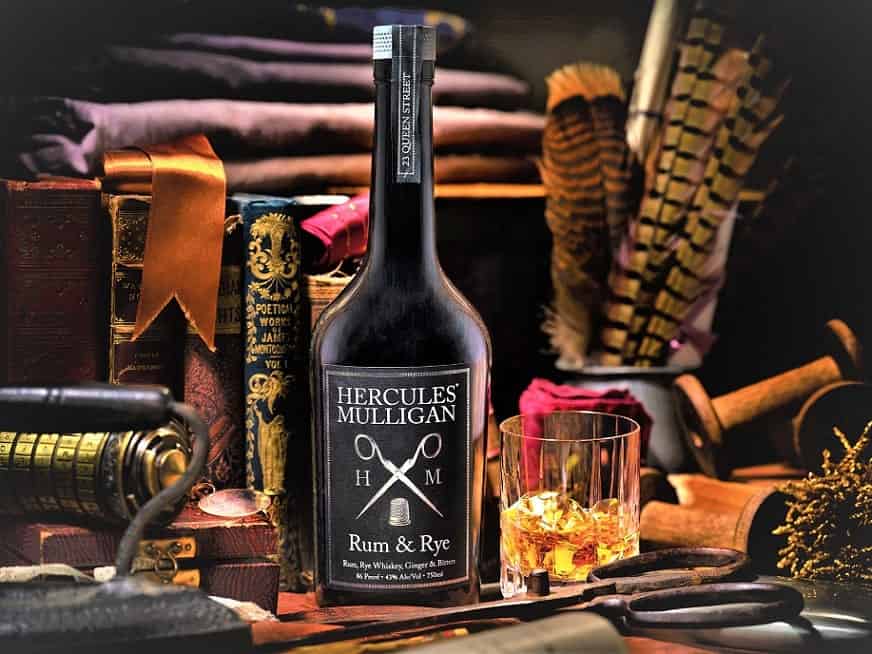 Grisa Soba, the co-founder of online drinks distributor, Flaviar, is from Slovenia and grew up in the beverage industry as her father was employed in Slovenia's largest brewery. He became more immersed in the industry as he trained himself in distilling, creating his own absinthe and vodka. As an advertising executive, he worked on the Pernod Ricard account in Europe.
Ryan Malkin is an alcohol beverage and cannabis industry attorney who has been associated with Pernod Ricard. Malkin has also been an Assistant District Attorney in Manhattan, prosecuting white-collar crimes, and a staff writer for SmartMoney, specializing in travel and hospitality writing with a focus on the beverage alcohol industry.
Hercules Mulligan Rum & Rye was inspired by Ron Chernow's biography of Alexander Hamilton, one of America's Founding Fathers. The book also provided the spark for Lin-Manuel Miranda's award-winning Broadway musical, Hamilton.
© Dr. Elinor Garely. This copyright article, including photos, may not be reproduced without written permission from the author.