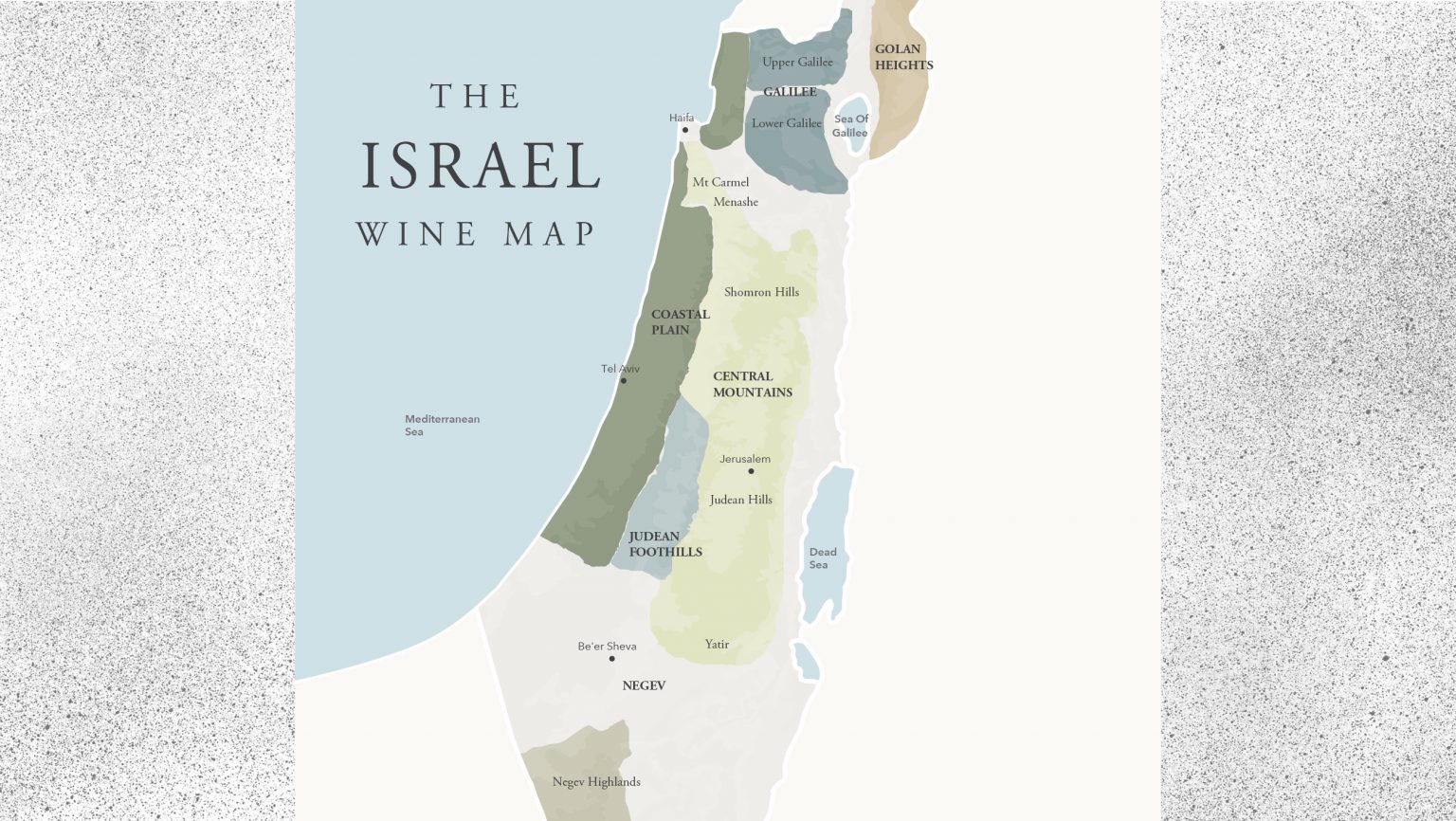 Israeli wine is 80 percent kosher and all male
Israel is a significant player in the wine industry, producing prestigious kosher varieties that are not simply for ceremonial meals, religious rites, or special occasions. Women are not empowered yet. This article about premium wine explains everything and provides insight.
Barkan Winery
If you have not heard this before, let me share it with you now… Israel is a major wine player, producing award-winning kosher varietals that are not just for religious holidays, religious rites, and ritual meals.
Target Markets
Who buys kosher wine from Israel? The largest export market for Israeli wines is the United States, with more than 50 percent of production directed to this target market; Europe receives 35 percent of the kosher wines, and the remainder, a growing percentage, is received in the Far East. The US is the largest potential market for Israeli wines as this country has approximately 5.5 million Jews and more than half a million Israelis living in the United States.
Israel harvests approximately 60,000 tons of wine grapes and produces over 40 million bottles of wine (2021). There are about seventy commercial wineries, and the ten largest wineries control over 90 percent of the production. Exports, increasing yearly, are valued at over $40 million.
The Beginning of Wine. Thank you, Noah.
Israel is a New World country in one of the most ancient wine-growing regions in the Eastern Mediterranean, where the wine culture started.
Before the Greeks and the Romans, and well before the Italians and French, the inhabitants made wine in ancient Israel.
Wine is referenced in the King James edition of the Bible 233 times, while the New International Version tallies 240 mentions.
In the Bible (Book of Genesis) it is written that as the flood waters receded (2350 BC), Noah, his family, and the animals, two-by-two, disembarked.
Noah found a plot of land nearby and began to plant a vineyard. It may not be the very first vineyard to be planted on Earth, but it is the first documented owner of a vineyard.
The area where Noah planted his vineyard is Mount Ararat, located in the Caucasus Mountains, now known as the Turkish Armenian border. Archaeological evidence confirms that this is the region near Georgia where the first wineries were established in small villages.
Many wine presses and large clay jars (Kvevris) used for fermentation and storage have been discovered throughout Israel. Grapes were crushed underfoot in a shallow limestone basin. Fermentation was natural and immediate. The resulting wine was left to age in the pottery amphorae, often in cool dark caves, suggesting that groups of men and women began cultivating wild vines and growing grapes as early as 6000 BC.
There was a large consumption of wine because it was safer to drink than water, and there was a very advanced wine trade.
After the Muslin conquest and the founding of the Ottoman Empire, the once thriving wine industry withered away. Winemaking in the 19th century was a domestic-based occupation purely for ritual necessity.
In the 1880s, Jews started returning to Israel in search of viable work. Their efforts were supported and financed by the French Baron Edmund de Rothschild, who owned the Bordeaux winery, Chateau Lafite. He founded a modern Israeli wine industry with an enormous investment by planting vineyards, building large wineries with deep underground cellars, and sending French experts, including winemakers and agronomists, to teach Israelis how to make wine. His best efforts to produce fine wine were successful as his winery is the precursor to the Carmel wine organization.
In the 1980s, California experts were imported to bring about a New World wine revolution introducing modern techniques in both the winery and vineyard. In the 1990s, small wineries making wines with passion and individuality heralded the start of a boutique winery boom. In the 2000s, Israeli wine became more terroir-driven, making wine from single vineyards while identifying and separating characteristics from individual plots within a vineyard. Israel received quality recognition at the highest levels for the first time.
Kosher Wines Before Statehood
Israel has five wine-growing regions: The Negev, Judean Hills, Samson, Samaria, and Galilee-Golan. The principal producers of Israeli wine are Carmel, Golan Heights, and Barkan, who export millions of bottles annually. Today there are approximately 350 boutique wineries.
Approximately 15 percent of Israeli wine is exported; of that, 80 percent is kosher, with less than 15 percent produced for sacramental purposes.
Carmel is the largest winery in Israel and the largest winery in the world producing kosher wine. Barkan Cellars (owns Segal wines) is the second-largest winery in Israel and is owned by Israel's largest brewery, Tempo Beer Industries, Israel's largest brewer and second largest beverage group representing such international brands as Heineken, Chivas Regal, Absolut, and Pepsi Cola. Binyamina is Israel's fifth largest winery and is owned by the Hetzi Hinam supermarket chain.
Israeli Viticulture
It is NOT easy to grow a grape in Israel as there is a chronic absence of water and the coastal area is likely to be hot and humid. These challenges have been noted, and now the fastest growing regions in terms of planting new vineyards are the Judean Foothills, Judean Hills, Upper Galilee, and Golan Heights, as many of these locales rise from 400 meters to 1000 meters above sea level. Combine the Israeli sun, the hills, and mountainous areas with soils of limestone, terra rossa, and volcanic tuff, and this small country is becoming a winemaker's dream come true.
Because of the lack of rain during the growing season, drip fee irrigation is essential. It was pioneered by the Israelis in the early 1960s and is now used in agriculture worldwide. The preferred aspect of an Israeli vineyard is a north-facing slope with vines planted east to west. The cooling Mediterranean winds from the west can penetrate the rows of vines and have a cooling effect, providing ventilation and thus reducing humidity and bringing down average temperatures.
o Most vineyards planted in the last twenty-five years conform to a standard – 1.5 meters between vines and 3 meters between rows.
o Typical vineyard density is 2220 vines per hectare
o Mechanical harvesting
o Harvest is scheduled for evenings and transported directly to the winery in the cool early morning temperatures
o Canopy management is crucial in a hot country
o Focus on reducing the vigor of the vines and protecting grapes from overexposure
o Most vineyards are cordon pruned using the Vertical Shoot Position (VSP)
What it Takes to be Kosher
To be kosher under Jewish dietary laws, a wine must be produced from start to finish by an adult male observant Jew; however, non-Jews may own the vineyard and even pick the grapes. Kosher (Yiddish for PROPER or FIT), production must be:
1. Supervised by a rabbi
2. Contain only kosher ingredients (including yeast and fining agents)
3. Must be processed using equipment rabbinically certified to make kosher wines
4. Without preservatives or artificial colors added
5. Handled, from vine to wineglass by Sabbath-observant Jews, unless the wine is MEVUSHAL
6. Mevushal wines, unlike ordinary kosher wines, can be handled and served by non-Jews
7. Mevusal wine must be heated to 185-degree F. Extended exposure to high temperatures can threaten a wine's character; however, producers have developed flash-pasteurization techniques that minimize the impact on the taste of the wine
8. To be kosher for Passover, the wine must be free of certain additivities (i.e., corn syrup and legumes)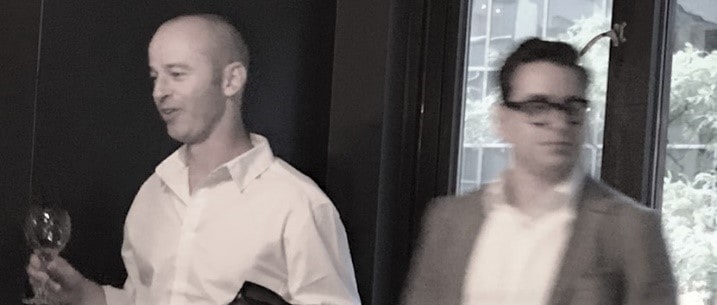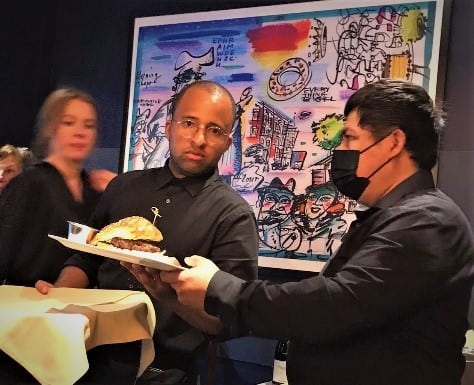 Barkan
I was introduced to Barkan Wines at a recent event in New York City sponsored by Barkan Winery and the Israel Wine Producers Association (WPA), an organization established to manage the leading Israeli wineries and to promote Israel as a fine wine-producing region.
Barkan Winery was started in 1990 by Shmuel Boxer and Yair Lerner. Initially, operations were located at the Barkan Industrial Estate, close to Ariel. In 1994 the company went public and relocated to a brand-new winery at Hulda, near Rehovot, alongside a 120-hectare vineyard, the largest in the country. The major shareholders in Barkan are Shmuel Boxer, Yair Lerner, and Zivit Shapir.
Barkan Wine Cellars produces 12-14 million bottles a year. It receives grapes from wineries in the Golan Heights, Upper Galilee, Lower Galilee, Mount Tabor region, the Jerusalem Mountains, and Mitzpe Ramon.
Barkan includes Village, La Tavola, Barkani Classic, Reserve, Signature, Superior, and Altitude. The company works in partnerships with wineries internationally, including Royal Wine Company (US), Kedem Europe Ltd (UK) and Ron Riess Import Export (Germany and S.A.R.L Zaoui (France).
The chief winemaker is Ido Levinson, who studied viticulture and enology in Italy at the University of Milan and has worked in Tuscany, France, Australia, and Israel. In 2017 he was appointed Head Winemaker of Barkan-Segal Wine Cellars. Levinson is the second Master of Wine in Israel and one of the 409 masters (MW) worldwide, of which there are 100 winemakers.
The Wines
Kosher Supervision: OK. Rabbi Ungar, Rabbi Berger. Cabernet Sauvignon. Not Mevushal. Kosher for Passover. Maturation in French oak barrels. This wine was spontaneously fermented by indigenous yeast, naturally found in the vineyard and on the grapes. The technique creates a unique set of characteristics and aromas.
Notes. To the eye, dark ruby red with a red-to-purple rim. The nose finds blackberries, blackcurrants, black plums, cloves, earth, wood, light vanilla, dark chocolate, coffee, and black pepper. With medium acidity, it presents a smooth mouth feel. Dry on the palate with cherries, raspberries, blueberries, oak, spices, and pepper. Fine tannins combined with tangy raspberries conclude the palate-pleasing taste experience. The longer the bottle remains open, the better display of tannins.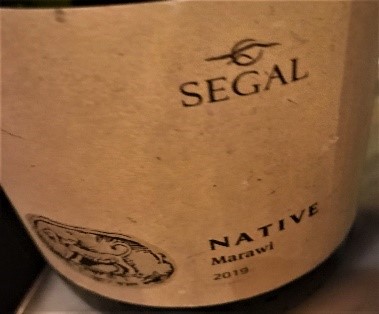 Marawi (aka Hamdani) is one of few indigenous native Israeli grapes from Bar Giora in the Judean Mountains. The grape dates back over 2000 years, has been reintroduced, and is now produced commercially. In cooperation with Dr. Shivi Drori's research at Ariel University and innovative wineries such as Segal, there is now an opportunity to experience an ancient grape. After fermentation in stainless steel vats, the wine ages for eight months in French oak barrels with continuous batonnage.
Notes. The eye is presented with a medium lemon gold hue. With my nose close to the glass, I can find light oak with hints of stone fruit and citrus. The palate experience is bright and crisp, followed by lemons and green apple.
If you like fruity wine, Native will become your BFF, and you will cozy up to grapefruit and nectarines highlighted by spice sip after sip, glass after glass.
Grapes are grown in the Upper Galilee.
Notes. Deep dark purple to the eye and blackberries, black cherries, and hints of toasted oak, nutmeg, fresh herbs, and green foliage keeps the nose busy. Medium full-bodied on the palate enhanced by graphite and licorice, spice, basil, and tobacco. Tannins rise and lead to a long finish.
© Dr. Elinor Garely. This copyright article, including photos, may not be reproduced without written permiss