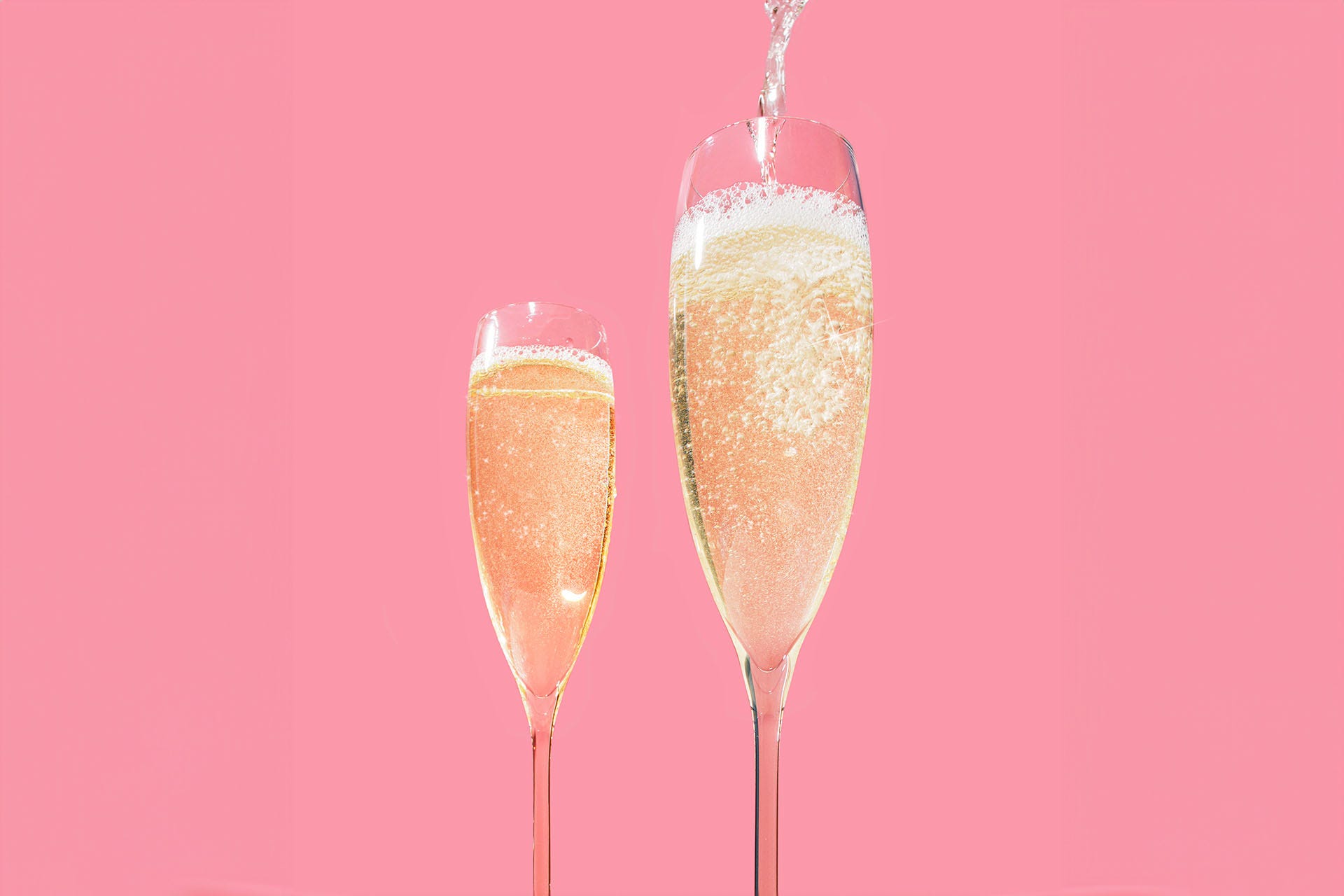 Prosecco, Venetian sparkling wine: DOC or DOCG?
I've consumed numerous glasses of Prosecco; some of them were fascinating, others were passable, and many more were terrible, giving them the reputation of being a cheap wine. I didn't really comprehend the frenzy surrounding DOCG Prosecco Superiore until I had the pleasure (and luxury) of tasting Prosecco from Nino Franco.
In general, as the production of Prosecco has increased to meet demand, the quality of the palate experience has declined. What passed for Prosecco at supermarket wine departments and served in glasses at local bars are frequently poor clones of what was, in earlier times, a wine that proudly stood at the top of the sparkling wine pyramid.
Not All Prosecco's Are Created Equal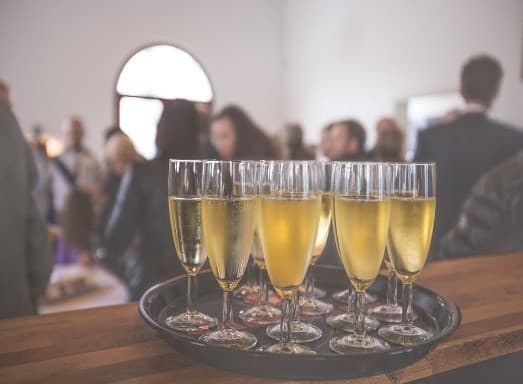 There is a complex interaction between environmental and human factors that influence the growth and production of the Glera grape, and there is a distinct correlation between a wine and its terroir. The interaction includes the meso and microclimate, the soil, the grapevine planting density, the trellising system, the yield of the vineyard, and the vine water status in the summer- all leading to unique combinations of grape maturity, acidity, and aroma that ultimately influences the sensory properties of the wines produced.
DOC or DOCG? Now, more than ever, it is important to recognize the differences in terroir and production, and this information can be used as markers to identify the significant quality divide between Conegliano Valdobbiadene Prosecco Superiore DOCG (Controlled and Guaranteed Denomination of Origin), and "ordinary/regular" DOC (Denominazione di Origine Controllata). The DOCG area is dominated by the steep hillside, has a stricter production protocol, and the quality of each batch is compulsorily checked by a tasting commission before commercialization; all these tasks create a significant difference.
In addition, the UNESCO designation has helped to separate ordinary Proseccos from extraordinary Prosecco. However, Proseccos that dominate the market are produced from flatland vineyards that comprise the DOC Prosecco area representing approximately 80 percent of the region's overall production.
Prosecco as a Brand
Twenty years ago, Prosecco was virtually unknown outside of Italy and considered inferior to other sparkling wines.
The Prosecco miracle was born from the reintroduction of the geographic origin concept that was threatened by the 2008 European Union reform, which created new wine categories. In addition, labeling and oenological practices were liberalized, and planting rights and market support measures were abolished. The Common Agricultural Policy (CAP) created a vine-planting authorization system. In light of these and other new regulations, and in order to protect the Prosecco brand, the village of Prosecco was "discovered" and, although it was located far from the original core area of Prosecco production, it provided a vector for a large expansion of Prosecco viticulture and wine production, issuing the birth of an export bubble.
The expansion, supported by key institutions, regulators, and the regional political elite, put pressure on nature and landscapes inciting local protests against indiscriminate agrochemical spraying. In 2019 Conegliano Valdobbiadene became Italy's 44th D.O.C.G., and 43 single vineyards were identified, with each corresponding to a specific hillside known for its distinct signature of wines following strict standards of production: lower yields, hand-harvested, vintage-dated.
Although the industry claims to be addressing sustainability challenges, there are conflicts and tensions among the producers, growers, and local citizens.
The Prosecco expansion does not address the hidden costs associated with agro-food value chains and conflicts, as commodity expansion is often linked to the appropriation of nature, landscapes, and territories and to the ability of a business to hide the social, health, and environmental costs of production.
Better or Best
Terroir experts find that the soil of Conegliano is young and rich, while Valdobbiandene soils yield wines that are more structured with richer fruit.
As an ancient seabed, Valdobbiadene has steeper slopes enriched by fossils that contribute aromatic delicacy and minerality to the sparkling wines and produce a superior product combined with hillside exposure.
The geography offers better drainage, lower yields, and optimal ripeness than other sectors of the region. The steep slopes make mechanization difficult if not impossible, and therefore growers must care and pick by hand.
The basic attributes of Prosecco – crystalline fruit, bright acidity, fresh flavors of peach and green apple form the foundation of the palate experience – and then, the terroir and geography push the wine into a new space that sets off the minerality sending it into a new dimension.
The Right Climate
The Prosecco area enjoys a temperate sub-continental climate characterized by cold winters and hot, dry, and breezy summers with suitable rainfall and temperature ranges. Once the Glera grape is harvested, it is immediately pressed and clarified in large steel containers at a controlled temperature. The first alcoholic fermentation takes place through the injection of specific yeasts and lasts 15-20 days at a temperature of 16-18 degrees C, creating a base wine of low alcoholic content that is decanted and refined at low temperatures to remove unwanted sediments.
In October/November, oenologists taste the new base wine to determine the various blends to be used in the second fermentation to make sparkling wine. By the end of the year, the first batches of sparkling wine are ready and preserved at low temperatures until they are bottled under pressure.
Production
Following the 2009 reform of the Prosecco geographic indication, the total planted area of the overall Prosecco DOC grew from 8,700 ha in 2010 to 24,450 ha in 2018. Production volume in 2021 recorded 627.5 million bottles.
In 2019 DOCG production was estimated at 92 million bottles, with a sales value of nearly a billion Euros, with exports representing only 44 percent of total sales. The primary destinations for DOCG exports by value are the UK (62.8 million Euros), Germany (39.5 million Euros), Switzerland (25.1 million Euros), and the USA (5.7 million Euros). These top four importing countries account for almost 71 percent of the total value of DOCG exports.
The Authentic Prosecco Experience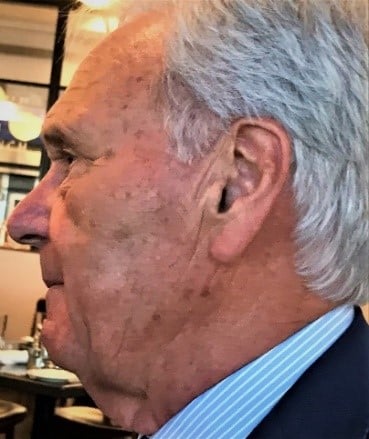 Primo Franco is a third-generation winemaker, a leader of the historic Nino Franco winery in Valdobbiadene, and considered to be the architect of the Prosecco revolution.
It was 1919, and Antonio Franco started the Nino Franco winery, located a few blocks from the center of the town in Valdobbiadene. Convinced by his father to enter the family business (1983), Primo joined the winery when winemakers were morphing from a rustic style of Prosecco (cloudy and frequently bitter) to a new, clean, and fresh style of sparkling wine.
Thanks to Primo's experience beyond Italy, he had a familiarity with the palates of international wine lovers and recognized that new consumers, especially Americans, were learning to appreciate the difference between ordinary and extraordinary wines. All of his wines are made with Glera grapes grown on the steep hillsides of the 15 communes between the towns of Valdobbiadene and Conegliano in the Veneto region.
Long-standing relationships with family growers in the DOCG area give Primo Franco access to some of the appellation's best fruit, and its packaging captures tradition with a wink to what is new and modern, enabling him to reach young (sparkling wine) groupies. Franco is one of the first Prosecco producers to bottle single vineyard-designated wines, including one of the appellation's most famous crus, Vigneto Della Riva di San Floriano.
A Prosecco Luncheon in Manhattan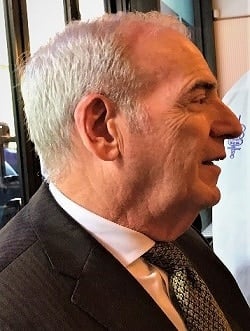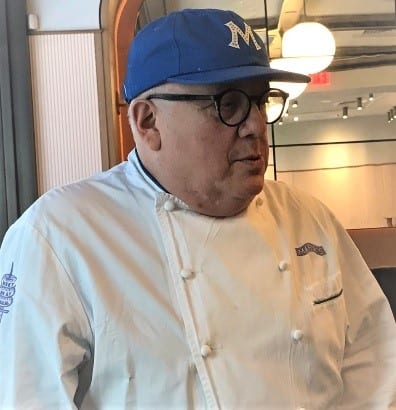 Mark's Off Madison was the venue for a recent Nino Franco Prosecco luncheon that was orchestrated by Tony DiDio (TDS), President of Tony DiDio Selections, a brand management company.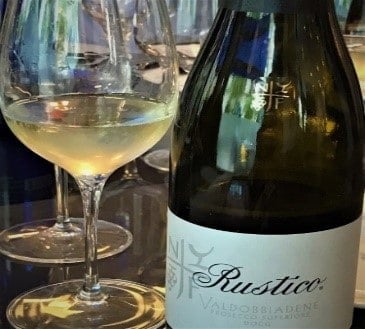 Rustico linked to history when Prosecco was made using a short second fermentation in the bottle, leaving the sediments in the wine. This technique is no longer used; however, the name Rustico lingers as a benchmark for quality and tradition.
Considered to be the world's finest value in high-quality sparkling wine, Rustico presents gorgeously elegant, fresh, lively fruit, notes of bread dough, citrus, pear, peach, and floral, with persistent effervescence.
It graciously embodies all that is good about spring in Veneto and the fruits of the harvest. It generously offers an aromatic cachet of pear, apple, and white peach, enveloped in a delicate round body. Dry and refreshing on the palate, it does not pretend to be anything other than a palate-pleasing Prosecco.
Rustico is readily available, reasonably priced, very food friendly, and approachable to most palates. Wine Enthusiast magazine named Nino Franco NV Rustico Prosecco Superiore is its top overall wine in 2019 as it excels in depth and complexity, earning a 94-point rating.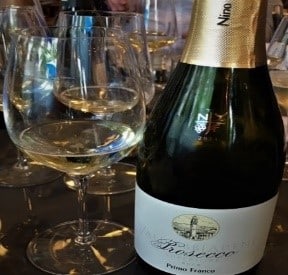 This is the first signature wine with the vintage label (1983). Hilly slopes (highest altitude in the area) with northern exposure and average temperatures that are the lowest in the entire denomination give the wines an acidic freshness and minerality that makes them memorable.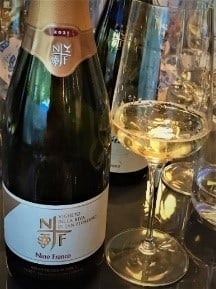 Single vineyard, vintage Prosecco exclusively from the San Floriano vineyard is geographically located 500 meters from the estate vineyard with vines boasting an average age of 30. The wine reflects the area's traditional terroir, which is calcareous with sand and fresh with hummus (Latin for earth/ground), the dark organic matter in soil that is formed by the decomposition of plant and animal matter, and rich in nutrients that retain moisture in the soil.
What makes it memorable is the very abundance of citrus, pear, green apple, and banana essence combined with flowers and herbs on the palate. Perfumes delight the nose and become more dominant in the mouth.
The style is elegant and presents crystal clear fruit and fine perlage. Perfect as an aperitif or as an enhancement to food.
If the smell of spring flowers and orchards full of ripening fruit make you (and your nose) happy – Nodi will send you to Prosecco heaven. The amazing aroma is heightened by an unforgettable palate experience triggered by fresh acidity, linked to ripe pear and peach with a hint of lemon, enhanced by elegant perlage.
Think freshly dried peaches and apricots holding hands with ginger and tropical citrus – and you will be delighted with Grave di Stecca. How this Prosecco is able to capture ripe fruits, sweet spices, hints of almonds, and herbs that last through the entire eye/nose/palate journey is an amazing feat and deserves a full round of applause for the winemaker.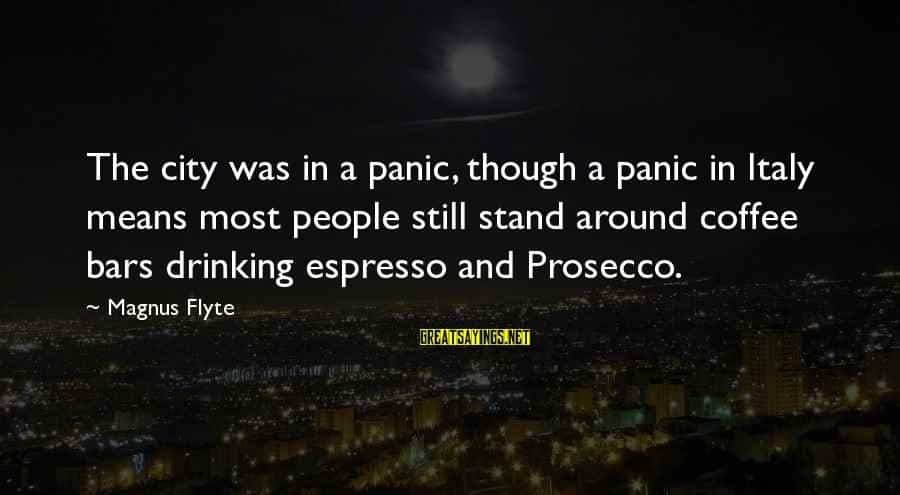 NO NO
Prosecco is usually served unmixed, although it is also joined with other ingredients in mixed drinks such as Bellini and Spritz Veneziano cocktails. It can also be used in making a Mimosa and, when mixed with vodka and lemon sorbet, become the Italian mixed drink Sgroppino. Do NOT do this with Nino Franco Proseccos(!) as it demands your individual attention and reflection.
© Dr. Elinor Garely. This copyright article, including photos, may not be reproduced without written permission from the author.