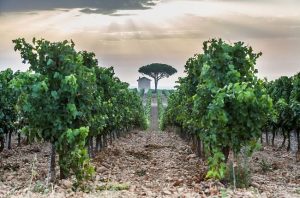 Jefford on Monday: Delta wine
Andrew Jefford discovers Costières de Nîmes…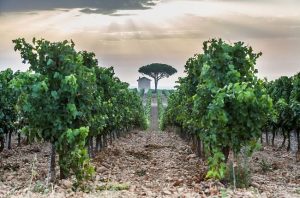 At last: a solution to the vexed identity of the Costières de Nîmes. It was Michel Gassier, for long one of the zone's most dynamic growers, who pointed it out when I travelled to the region recently. It's not Languedoc, and it's not Provençe, either. It's the Camargue. Costières de Nîmes is the key wine-growing zone of Western Europe's largest river delta, famed for its semi-wild white horses, its marshy bird life, its ferocious mosquitos and its little black fighting bulls.
Identity has long been a key question for growers here. The region began the modern era as VDQS 'Costières de Gard' in 1951. Since Gard counted as a Languedoc regional département, that put it in the Languedoc family. In 1989, though, it switched to the Rhône family (and remember that around 30 per cent of Côtes de Rhône in fact comes from the Gard) when it acquired its Costières de Nîmes appellation. The switch was challenging at first: "All the Languedoc merchants said 'bye-bye'," remembered Gassier, "and all the Rhône merchants said 'We don't need you'." The region turned to export, which still accounts for 40 per cent of production in value terms.
You might be thinking that a gigantic, mosquito-plagued delta doesn't sound like great terroir. If that's all it was, you'd be right. This, though, is where the Rhône identity mingles with the Camarguais. The Rhône reaches the sea via a multitude of ever-changing mouths, as it always has done, and the braided river has, over hundreds of thousands of years, dumped huge terraces and banks of rolled pebbles en route – most famously, the galets roulés of Châteauneuf du Pape.
The Costières de Nîmes occupies another such area of raised pebble banks, clearly standing (by 30 metres or so) above the marshy delta itself – indeed this is the biggest single 'terrace villafranchien' in the whole of the Rhône (the Villafranchian is the geological age, between 3.5 and 1 million years ago, during which most of this action happened).
Viticulture here pre-dates Roman times, beginning with the Greek colonists who founded Marseilles and other southern French cities. The beautiful eighteenth century maps created for the whole of France by four generations of the Cassini family also reveal around 10,000 ha of vines on these terraces. Nowadays the vines occupy 4,500 ha. The cowboys of the Camargue (called gardians here) have always had wine to wash down their steak.
Is it a different terroir to Châteauneuf? Certainly. It's much closer to the sea, and much more clearly maritime.
"The sea wind comes in every afternoon in summer," points out Jérôme Castillon of Ch l'Ermitage, "and the temperature drops from 36˚C to 31˚C." These 'maritime entrants', as they are locally called, always bring moist air as well as cooling breezes – and that's something the Mourvèdre loves. This is a very long-established variety here; indeed it was often known in the Southern Rhône as the 'plant de St-Gilles', Ste Gilles being a village in the middle of the great Costières terrace. The region's other key variety is Syrah (2,500 ha out of the 4,500 ha) of fleshy, voluptuous style. Grenache makes up the trilogy, but it is less widely planted here than in Châteauneuf; there is Carignan, too. The mistral, by the way, blows less forcefully here than in Châteauneuf, and Costières de Nîmes has fewer sandy zones.
Most of the wines here are red (55 per cent), but the rosé boom means that 35 per cent are pink; yet the remaining 10 per cent of whites can impress. Indeed Costières de Nîmes encloses the old historical white-wine appellation of Clairette de Bellegarde – but only seven hectares of that remain in cultivation today, and all of the really exciting Clairette is found up in Châteauneuf. The region has a project to get two internal crus (or rather 'complementary geographical denominations', since the word cru is a sensitive one in Rhône culture) recognised: St Roman in the north, and Franquevaux in the south, for wines made with stricter production regulations than basic Costières de Nîmes.
The big challenge for the Costières de Nîmes, as for all of the satellite appellations which cluster around the 'core' of the Rhône, is to be taken seriously. Bulk prices for the Costières lag those of the Côtes de Rhône, and you can't make fine wine without being rewarded for the sacrifices it requires. The top wines of the region's leading estates, though, find consumers at a retail price of between 20 and 30 euros, so the quality ladder is in place. The cowboys intend to climb it.
---
Tasting Costières de Nîmes
My notes are based on a blind tasting of 40 Costières de Nîmes reds, complemented by sighted tastings of both reds and whites at three further domains (all of which had also submitted red wines for the blind tasting). Here is a selection of ten of the best.
Mas de Bressades, Exellence, Costières de Nîmes 2016
This darkly coloured, pure-Syrah cuvée has a rich, fruitcake-like scent and vivid, full, luscious, 'pull-out-all-the-stops' flavour. It's wasn't the subtlest wine in the tasting, but for anyone who enjoys a New World style from an Old World location, this luxury mouthful is worth a look. The beefy finish sees off the oak. 88 (14.5%)
Ch Paul Blanc, Mas Carlot, Costières de Nîmes 2016
This cuvée is made with 90 per cent Syrah balanced with Mourvèdre, from the domain's top parcels. It's less saturatedly deep in colour than many of its peers, and the aromas, too, have a curranty, almost menthol-like refinement to them. On the palate, the wine is a poised mid-weight in the Costières de Nîmes context, concentrated, with classic balance, light shaping tannins and fresh acidity. The tarry warmth of flavour underscoring the fruit betrays the location. 89 (14.5%)
Ch l'Ermitage, Epicuria, Costières de Nîmes 2016
Those who'd like to see Mourvèdre put through its paces in Costières de Nîmes should look out for Jérôme Castillon's pure Mourvèdre Epicuria: dark in colour, with warm, spicy, prune-like fruit and a deep, searching, lavishly generous palate with ample lush, full prune-plum darkness. Some oak sweetness from the 400-litre casks is also evident. This wine marks a clear contrast to the more Italianate style of Bandol further east; this wine has more voluptuousness, too, than the often medicinal flavours of Mourvèdre in Châteauneuf permit. There are tannins, but they've melted into the textures and flesh of that rich fruit. 90 (14.5%)
Ch Font Barrièle, Costières de Nîmes, Les Vignes d'Héloïse 2016
This inexpensive blend of Syrah with around 30 per cent of Grenache is dark in colour, with blackberry fruits dominating the aromas (a typical note for Costières de Nîmes) filled out by a warm, savoury wealth. On the palate, the wine is smooth, vivid, plush and generous, and the fruits attractively perfumed. Firm texture and structure are rare in this appellation, but there is a meaty finishing fullness here which provides some sense of balance. 89 (14.5%)
Michel Gassier, Nostre Pais Blanc, Costières de Nîmes 2016
This complex white blend (40 per cent Grenache Blanc, 30 per cent Roussanne and 20 per cent Clairette, with the balance from Viognier and Bourboulenc) is pale gold in colour, with attractive wild-flower fragrance: hawthorne and almond blossom. Those aromas come through on the palate, too, meshed with succulent, rich flavours of ripe summer fruits. A toothsome southern white. 90 (14%)
Ch Grand Escalion, Costières de Nîmes, Safranée 2016
This elegantly labelled wine comes from the Gabriel Meffre-owned property in Costières de Nîmes, and draws on the best 4.5-ha parcel on the estate; the Syrah here is blended with 15 per cent of Mourvèdre and five per cent each of Grenache and Carignan. It's dark black-red in colour, with sweet, fresh scents full of the citrus-garden charm so typical of Syrah grown close to the Mediterranean. The palate is soft, deep, generous and spicy with light tannin presence and sustaining acidity: energetic and attractive.
89 (14.5%)
Ch Mourgues du Grès, Capitelles, Costières de Nîmes 2016
This darkly coloured, unfiltered red is blended from the domain's oldest Syrah with 15 per cent each of Grenache and of Carignan. It has the richly luscious, almost porty fruit aromas typical of the appellation; there's a balsamic note, too. On the palate, the wine is dripping with damson, huckleberry and blackberry richness, and those fruits have a gratifyingly perfumed style. 89 (14.5%)
Ch des Nages, JT, Costières de Nîmes 2016
The JT cuvee from Michel Gassier's Ch des Nages is a blend of Syrah ballasted by just five per cent Mourvèdre. In 2016, the wine is dark, saturated black-red in colour with sweetly enticing scents of blueberry and bramble fruits. The plush, voluptuous style of Costières de Nîmes is well to the fore here, too, though this wine has a more grain and tenacity than the most opulent of its peers, and the oak handling is well-judged, with half of the final blend ageing in cement. Enjoyable, expansive, exotic red wine. 91 (14.5%)
Ch d'Or et de Gueules, Trassegum, Costières de Nîmes 2016
Diane de Puymorin and Mathieu Chatain's 60-ha property is amply supplied with old vines (some 40 per cent of plantings are over 50 years old), and the domain produces a wide-range of carefully differentiated cuvées. This mid-priced wine is a blend of Syrah with 25 per cent 80-year-old Carignan (vinified by carbonic maceration) and 25 per cent old Mourvèdre; it gets a year in wooden barrels and then eight months in concrete before release. The wine has plenty of alluring, almost smoky plum and bramble fruit and a structured, deep, plummy-earthy flavour which finishes with a little herbal twist: well-judged and fine value. Trassegum, by the way, means 'love potion' in Occitan. 90 (13.5%)
Ch St Louis la Perdrix, Réserve, Costières de Nîmes, barrel sample 2016
This is the only unfinished wine in today's selection, and will go on sale in autumn of this year. It's a blend of Syrah with 30 per cent Grenache and ten per cent Carignan. Dark black in colour, this wine has aromas of settled berry and pastille fruits which have unusual fragrance, lift and complexity. The palate is deep, mellow, soft, round and mellow; there's an incense-like complexity to the fruit, too, and an expansive finishing spiciness. 90 [89-91]
---
The post Jefford on Monday: Delta wine appeared first on Decanter.