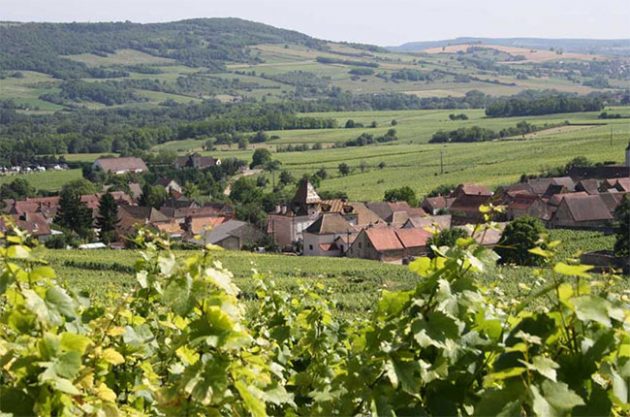 Louis Jadot buys historic Burgundy estate Prieur-Brunet
Maison Louis Jadot has announced the acquisition of Santenay's Domaine Prieur-Brunet.
Louis Jadot confirmed to Decanter.com on Thursday 20 July that it has bought Prieur-Brunet. It did not disclose a fee.
The purchase adds 18 hectares of prime Côte de Beaune vineyards to the Jadot portfolio in Burgundy, including top premier crus in Santenay, Chassagne-Montrachet, Meursault, Volnay, Pommard and Beaune, as well as a parcel of old vines in grand cru Bâtard-Montrachet.
Domaine Prieur-Brunet's history began when two Prieur brothers settled in Santenay in 1804. Their descendant Guy Prieur married Elizabeth Brunet, from an old Meursault family, in the mid-twentieth century.
The Domaine's wines have enjoyed a loyal following among private clients and restaurants, reputedly being a longtime favorite of the French diplomatic service. Today, Dominique Prieur and her son Gillaume run the estate, representing the eighth generation.
The sale is only the latest investment in Santenay. In October 2015, Ken and Grace Evenstad of Domaine Serene in Oregon purchased the 10-hectare Château de la Crée.
The recent sale of some of the Domaine Vincent Giardin's Santenay holdings has also brought new blood to the commune. With top producers from the north such as Pierre-Yves Collin and Hubert Lamy rubbing shoulders with local talent such as Jean-Marc and Anne-Marie Vincent, once-overlooked Santenay is experiencing a renaissance.
It's also another important Côte de Beaune acquisition for Jadot, who in 2012 acquired the Château du Chorey's 17 hectares of vineyards focused in the appellations of Beaune, Chorey-lès-Beaune and Pernand-Vergelesses.
As more and more growers opt to estate-bottle and the market for top-quality grapes becomes more competitive, Burgundy's négociant houses are increasingly acquiring their own vineyards—a trend Jadot has been leading for decades.
More stories like this:
Famous Rhône producer breaks new ground in Châteauneuf-du-Pape…
Château Montrose owners buy cult Loire estate…
Stan Kroenke buys majority stake in famed Burgundy estate…
EPI Group buys majority stake in Brunello di Montalcino maker…
Part of a larger acquisition trend in US wine…