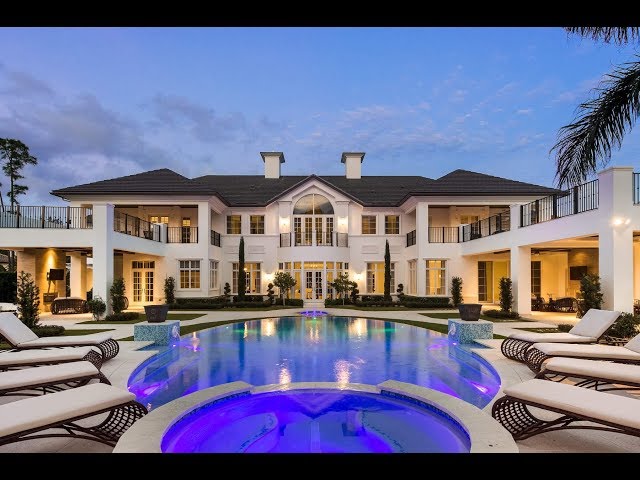 Most luxury US destinations
There are many different ways to experience luxury, whether it be going on a trip and staying in a five-star hotel or maybe buying heirloom jewelry.
The top ten areas in the US where people are most fascinated with luxury have been identified by a new study that looked at data from online searches for terms like "luxury vacation," "luxury jewelry," and "luxury hotels."
Google Trends data was used to discover the level of interest in each area on a score out of 100 for multiple search terms.
The scores for all nine terms in every area were given an average to determine which were the most luxury obsessed. 
 
 Search terms used: 
'luxury goods' 
'luxury brands' 
'luxury jewelry' 
'luxury hotels' 
'luxury cars' 
'luxury travel' 
'luxury apartments' 
'luxury vacation' 
'luxury property' 
10 most luxury obsessed areas in the US:
Area – Average Luxury Score
Washington, D.C. – 78.71
New York – 75.76
Florida – 60.89
New Jersey – 60.22
Connecticut – 59.11
Georgia – 57.78
Virginia – 57.78
California – 57.33
Maryland – 56.11
Massachusetts – 54.89
Taking the crown for the most luxury-obsessed area is Washington, D.C, with an average luxury score of 78.71. Not only did it take the top spot overall, but it earned a score of 100 for several search terms, including luxury apartments, hotels, brands, and vacations. 
 
New York takes home a silver medal in second place, earning a final score of 75.56. The city is no stranger to luxury, due to the abundance of extravagant hotels, Michelin-starred restaurants, and high-fashion stores – we often see this showcased in classic movies with spectacular hotels including the Plaza and the Ritz.
 
Boasting third place in the list is Florida, which has a luxury-obsessed score of 60.89. Citizens of the Sunshine State appear to be on the hunt for luxury property more than any other state, as well as scoring particularly high for luxury cars. 
 
New Jersey may not have made it to the podium like its neighbor New York, but it does take the fourth spot in the list with a score of 60.22. Given its close proximity to the Big Apple, residents of New Jersey don't need to head too far for a taste of luxury. 
 
Following in fifth place is Connecticut, yet another Eastern state to make the list. Connecticut takes a final score of 59.11, but the study reflects that the state earned a high score of 77 for searches for luxury vacations. 
 
In joint sixth place is Georgia and Virginia, both taking an average luxury-obsessed score of 57.78. Georgia earned the top score for luxury cars searches, while both states have high scores for luxury goods. 
 
California takes the seventh spot and is the only area outside of the Eastern region to make the list with a score of 57.33. The state has many luxurious spots itself, including Beverly Hill's Rodeo Drive filled with high-end designer stores, encouraging the love for the 'finer things in life'.
 
Placing eighth on the list is Maryland, earning a luxury-obsessed score of 56.11. Like Georgia, Maryland also has a keen interest in luxury goods with a high score for the Google search term. 
 
Last but certainly not least is Massachusetts, taking the ninth spot with a luxury score of 54.89. Boston, the capital of the state, is one of the most expensive cities in the U.S where you'll find incredibly luxurious apartments. 
There is no doubt that Americans desire a taste of a lavish lifestyle, but one thing for certain is that the East coast has a particularly keen interest in luxury with nine of the areas in the ranking belonging to this region.
However, with one of the areas in the top 10 being on the West coast, it will be interesting to see if any other nearby areas follow suit and develop a luxury obsession.