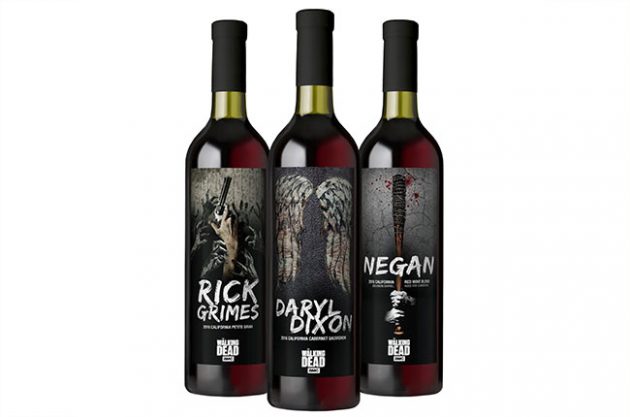 The Walking Dead wines launched in time for new season
Television network AMC has launched 'The Walking Dead' wines in partnership with Lot18 in what now appears an established path in the world of brand extensions.
It was once ratings alone that defined a hit television series, but perhaps a supplementary barometer is now whether or not that show has become worthy of its own wine range.
AMC's The Walking Dead is the latest to get the customised wine treatment, following in the recent footsteps of Game of Thrones, Outlander and The Bachelor.
Wine labels for those last two shows were sourced and created by New York-based Lot18, the same retailer and merchant that has sourced three red wines based on main characters in The Walking Dead.
Its announcement was timed to coincide with the new season of the show being launched in the US.
The wines, all from California and designed to fit each character's personality, include:
Negan – California Bourbon Barrel Red Blend, made up of 73% Merlot, 18% Zinfandel and 9% Petite Sirah
Daryl Dixon – 2016 California Cabernet Sauvignon
Rick Grimes – 2016 California Petite Sirah
'Like Daryl's crossbow, this is a wine you can count on to always hit the mark,' said Lot18 of the California Cabernet in the range.
It said that the wines were only available for a limited time on its website, with each bottle priced at $22. Three bottles cost $59.
Based on the comic book series written by Robert Kirkman and published by Image Comics, "The Walking Dead" is one of the most watched dramas on US television and is now in its eighth season.
It is based around a group of survivors following the zombie apocalypse.
While customised wine is not new – just ask Motörhead – some research groups have pin-pointed it as a rising trend. However, sales figures for several wines linked to popular television shows have yet to emerge.
More stories like this: