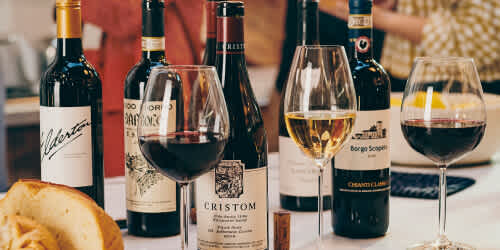 What wine to drink?
If so, you must have been attending Vinexpo/Drinks America (Javits, NYC) for a few days. Immediately add missing this event to your 2024 to-do list if you did.
I am not alone in applauding this impressive program. I was able to sip my way through wines/spirits presented by over 440 exhibitors, representing 32 countries and considered to be the largest business-to-business trade show in the universe, dedicated to wine/spirits professionals in North America. If you buy, sell, write, review, or drink – this should be added to a to-do list.
The global alcoholic/beverage market is estimated to be valued at $560.04 billion (2022). The growth rate of this market is projected to be 9.4 percent with an estimated value of $802.02 billion by 2026. As of 2022, revenue in the alcoholic beverage segment in the US reached $261.1 billion with a projected growth (from 2022-2025) of 10.51 percent per year.
This two-part series includes:
Part 1. Spirits Fuel the Economy
An alcohol trend in 2023 suggests consumers are pivoting to spirits over beer as they are looking for "adventures" available through new cocktails. Successful brands will balance something new and wonderful without going over the edge…consumers want both familiar and unique.
Part 2. Importance of Wine? Win/Win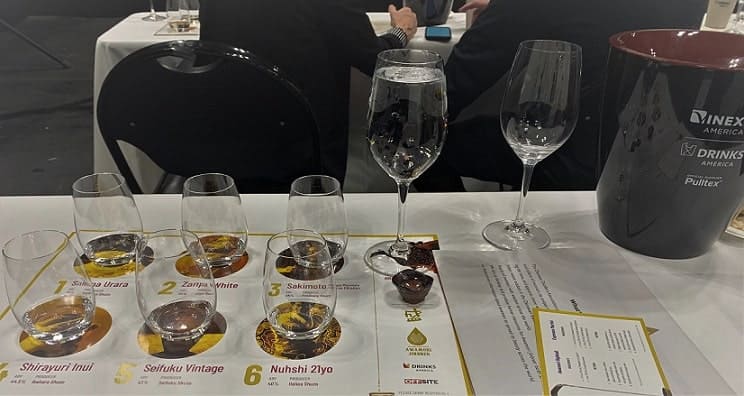 A review of the wine industry and how the new demographics and psychographics of the consumer is pushing the sector to morph every aspect of the business, literally from the ground up and through to the consumer.
Old? Now New!
Over time, wine has changed the way it is grown, produced, and consumed. Centuries ago, it was part of an everyday diet and used as a basic source of energy, especially for laborers, farmers, and working-class people. Now it has morphed into a hedonic good basically enjoyed in free time and on social occasions with strong status symbol implications.
Wine, once traded as a bulk commodity is now considered a luxury, and fashionable. In high-income countries and/or among higher-income population groups, attributes related to culture, traditions, emotions, tourism, and discovery, the experience of novelty, self-identity, and signaling of social status – all contribute to motivations for the purchase and consumption of wine – in addition to aroma and palate pleasures.
It is also interesting to note that wine is no longer bought to "just" be consumed; in some situations, its value increases with time, and it is bought and kept like other investments. Wine may be acquired, not as a substitute for beer and spirits for immediate imbibing, but rather as an alternative to art masterpieces or to other financial assets in portfolio diversification strategies.
Not the Wine of Your Grandpa
In the wine industry change in demand has led to variations in one of the most complex agri-food industries and one of the most sophisticated agri-food products. Production technology has evolved in the vineyard and winery and the entire process has transformed. Grape cultivation has also been altered, reducing the number of varieties and the diffusion of a small number of ubiquitous vines that are spread globally. The wine itself has changed because of the different grapes used for making wine and an increased focus on quality and diversification in addition to the new emphasis on sustainable, organic, biodynamic, and ethnic attributes.
The supply side has been transformed because of pressures that include a demand for a quality upgrade and product differentiation to better meet changing consumer interests.
At the Margins
Grape production remains fragmented although in some countries grape growers and wine producers have been converted from small households only partially market-oriented to larger specialized companies better able to participate in national and global value chains. Additional influencers of transformation in the wine industry include wine technicians, oenologists, wine experts, wine journalists, and communicators – all basically related to process management, quality improvements, process and product certification, communication, and promotion. There is a new emphasis on the "wine experience" linked to a strong need for providing information and quality guarantees along the value chain and channels of distribution – all the way to the final consumer.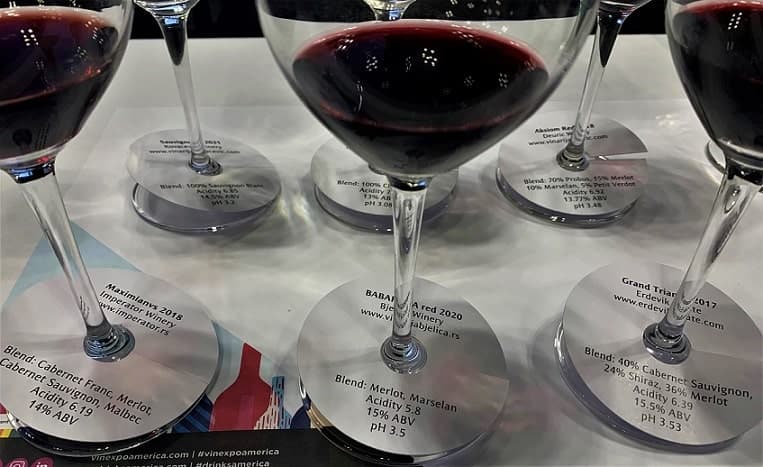 Segmenting Wine Production
It is rare for the production of wine to be segmented; however, global companies have affirmed their role as traders and retailers as well as in their part as producers and packers due to multinational investment campaigns.
The result?
1. Increasingly polarized sectors between small groups of winemakers and large enterprises
2. Multi-national companies benefiting from low costs, financial advantages, significant flexibility, and widely established reputations
3. Large number of medium size and very small producers benefiting from product diversification, deep roots in the terroir, and a strong identity related to tradition.
E-Commerce
Online shopping is directly impacting small producers and larger retailers operating on a global scale resulting in small producers who, thanks to a shorter supply chain, are able to increase their visibility in the final consumer market and capture a major share of this space.
Economic Benefits of Wine Industry
Wine is produced in 50 states in the USA. The production, distribution, sales, and consumption of wine benefits many sectors of the economy and generates approximately $276.07 billion in economic activity. In addition, it preserves agricultural land, provides American jobs, attracts tourists, generates taxes and enhances the quality of life.
In the USA the wine industry includes approximately 10,637 producers (in 50 states) as well as 119,420 acres of vineyards. The industry provides over 1,007,459 jobs plus 364,234 positions in supplier and ancillary industries that offer goods and services to the industry and their sales depend on the wine industry's economic activity. Ultimately, 1,844,901 jobs are created and supported by the wine industry. On average, employees in the industry earn $51,800 in annual income and benefits. The total wages generated by direct, indirect, and induced economic activity driven by the wine industry are approximately $95.49 billion. The industry also generates tourism and "wine country" regions produce 49.18 million tourist visits and $16.69 billion in annual tourism expenditures, benefiting local economies and tax bases (wineamerica.org, 2022).
The wine industry generates tax revenues on the local, state, and national levels. In 2022, the industry paid approximately $8.15 billion in state and local business taxes, plus $14.67 billion in federal business taxes for a total in excess of $22.83 billion. The industry also generates almost $875.28 million in federal consumption taxes and $7.27 billion in state consumption taxes which includes excise and sales taxes (wineamerica.org).
On a global level, the industry (including grapes grown and wine produced) covers six continents and has an enormous positive economic impact on many countries. It generates 28 billion Euros (2015) and provides economic benefits through its earning from exports, employment, and economic growth.
Drinking on a Global Scale
The world wine consumption per capita amounts to 3.3 liters per person (7.9 billion people). Statista estimated 74 percent of the world's population to be 15 y/o or more. This gives a world per-person consumption of 4.4 liters per capita (15+ y/o). The countries drinking the most wine per person include Portugal (51.9 liters per year); Italy (46.6 liters), and France (46 liters) (count based on people 15+ y/o); the United States (12.2 liters) ranks #16 (2020, BKwine.com).
In the US there were 4 million more wine drinkers consuming wine on a weekly basis in 2022 than in 2018. Despite the increase in overall wine consumption, volume dropped by 2 percent in 2022 and the forecast is that this decline will continue. The paradox- falling volumes along with an increase in the wine-drinking population may be explained by demographic and lifestyle trends. Thirty-one percent of monthly wine drinkers are now under 40 y/o and they are drinking less but spending more (2020).
Where are they drinking? Millennials (25-39), and Gen X (40-54) are driving the rise in on-trade consumption. Boomers (55+) typically drink less out of home and there is a hesitancy on the part of the older, more vulnerable consumers to return to busy venues post-pandemic, perhaps this is a contributing factor to the decline of on-premises purchasing.
Up Market
The younger generations are drinking less but spending more. Research into wine's performance above and below $10 found that the volume consumption of low-price, value, and standard segments declined; however, premium, super-premium, ultra-premium, and prestige increased and these trends are expected to run throughout the next five years.
Young wine drinkers are the most engaged and the highest spending (Social newbies, Engaged Explorers, Generation Treaters) comprise up to 39 percent of the US wine market (2021). In 2022, this increased to 45 percent while there was a visible decline in the older, price-sensitive groups.
As inflation and costs of living increase, the on-premises seller will need to provide experience -led drinking occasions to provide differentiation from the at-home occasion. They will need to offer more creative tasting experiences and/or a wider range of wine varietals to infuse excitement into the drinking experience.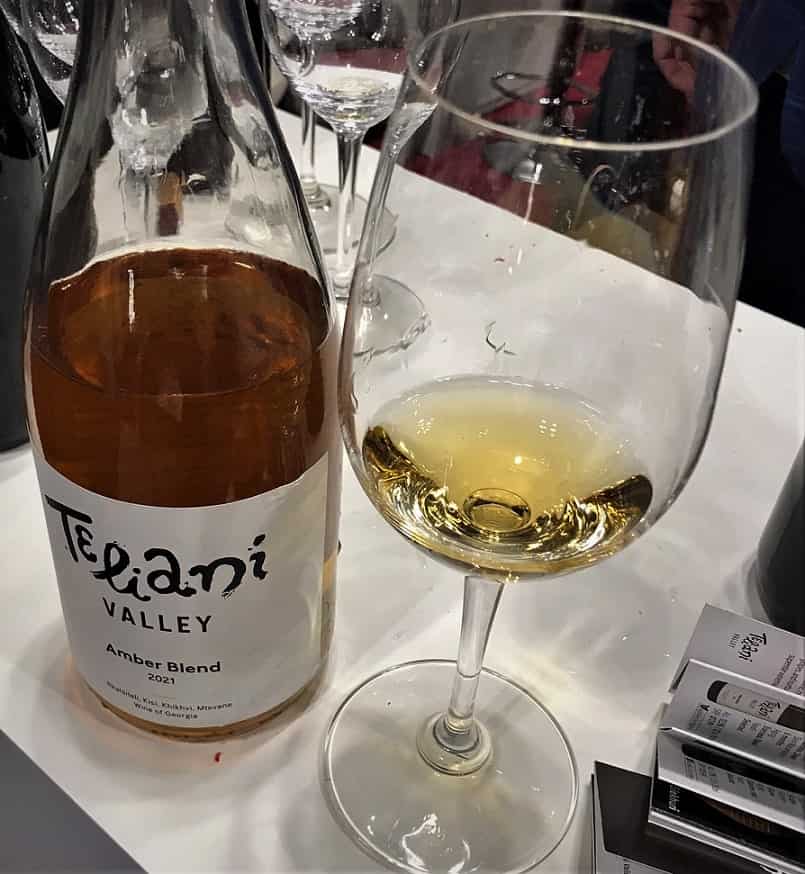 Engaging the Youthful Drinker
There is a clear need for new marketing strategies throughout the value chain. Producers should respond to the requests for additional information by listing ingredients and offering nutritional data (i.e., calories per serving) on the labels and hang tags. In addition, the social values should be clearly articulated along with their efforts to address environmental concerns and strategies for reducing their carbon footprints.
Will It Happen?
The US wine industry is definitely silent in articulating important issues. There is no visible attempt to support social justice causes or meaningfully diversify the work force. There is no industry-wide plan for combating climate change, reducing the use of chemicals in farming or cutting the carbon footprint and there is an ongoing push back NOT to list ingredients and nutritional data. However, as we move further into the 21st century, there are changes that are inevitable:
1. Technology will ultimately be embraced by winemakers and grape growers including drones, robots, and sensors. The drones will check for signs of disease and drought, robots roving through vineyards will prune the vines, and ground sensors will inform grape growers about soil management and the watering of vines.
2. Climate change is creating new wine regions at latitudes that were thought to be unsuitable, while countries such as Sweden, Norway, and the Netherlands are producing world-class wines.
3. Sustainable farming methods will include solar power and eco-friendly hybrid vehicles.
4. Packaging and bottling innovations may be the end of the 750ml glass bottle to be replaced by single-serve wine bottles, wine in cans, aluminum bottles, and boxes.
5. With globalization wine drinkers are losing interest in the appellation, fermentation, or other characteristics that distinguish a wine. The snob appeal is being replaced for easy, approachable wines that just taste good. Supermarket brands like Trader Joe's are becoming the norm and labels are no longer austere morphing into being fun, unique, and even sassy.
6. Wine shops have not changed in decades. One new concept is based on the modern bookstore where the books are the featured attraction; however, there are other "experiences" available such as a café, a book reading or a book discussion group with the author.
7. Technology is also focusing on the bottle. While glass continues to dominate the space, tech companies are designing technology to improve the wine-buying experience using augmented reality on wine labels – able to tell the story about the wine.
8. Technology is creating a blockchain-based authentication and trust system to stop wine counterfeits. Blockchain is permanent and unassailable making it the best way to authenticate a rare bottle of fine wine.
Wine Recommended
Medical research finds that the antioxidant compounds in wine can help reduce inflammation and oxidative stress, lowering risks associated with atherosclerosis, coronary heart disease, and stroke. Other studies found the wine improves cholesterol and blood pressure levels and decreases the risk of heart attacks. Another researcher determined that drinkers of red wine had a more diverse microbiome than those who drank other types of alcohol and this was attributed to the antioxidants found in the grapes' skin (resveratrol). Additional good news – moderate wine consumption can have a protective effect against esophageal and gastric cancers, and also decrease renal cancer and thyroid lymphomas.
At the end of the day, wine is good for all of us – from the grape growers to the consumers.
"No longer drink only water but use a little wine for the sake of your stomach and your frequent ailments." (1 Timothy 5:23)
© Dr. Elinor Garely. This copyright article, including photos, may not be reproduced without written permission from the au